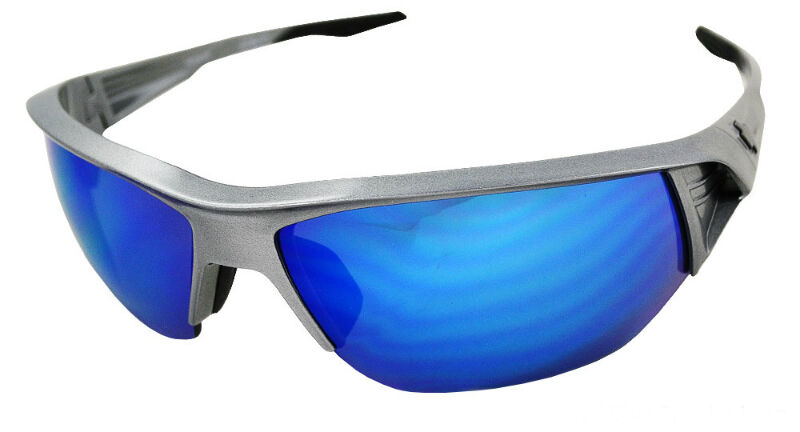 When the sun comes out, it is time to think seriously about fashion. Looking great in the sun is not all about clothes, though. Sunglasses are an important summer accessory for men, so, when choosing them, it is great to start with a list of what many consider to be the top brands.
The choice of styles and colours are personal, but by starting the hunt by looking at brands that are known for creating shades that are stylish and well-constructed, any man is bound to find the right look for him. When shopping for the right pair of sunglasses this season, consider these top 7 brands.
Brand 1: Ray-Ban
Ray-Bans have been a popular brand for a number of years and this does not seem to be changing. Many top men's magazines, including Esquire, place this brand at the top of their list of the best. Ray-Ban has a long reputation for producing glasses that are highly stylish while also being very functional and durable.
Brand 2: Oakley
Another brand that typically ranks at or near the top of many hit fashion lists is Oakley. Besides just being stylish, they are most known for their extreme durability. A pair of Oakley glasses remain looking great and protecting the wearer's eyes for years to come, so they make a truly worthwhile investment.
Brand 3: Fendi
One of the most popular brands of sunglasses is Fendi. They are known for their sleek style and detail. For those who are after an updated look, these glasses epitomise style.
Brand 4: Prada
Prada men's glasses also make the top of the list for the best sunglasses according to many popular magazines. As the Prada name commonly represents style, their men's sunglasses are often very sleek. These glasses exude confidence with their toned down design features.
Brand 5: Diesel
Diesel is a very popular brand of high-end sunglasses. These sunglasses have quality construction and stylish detailing. A pair of diesel sunglasses is a great choice for the consumer who is looking to choose from a variety of great looks.
Brand 6: Adidas
Adidas focuses on sporting goods and accessories. The company has a name for providing quality and affordability, and this holds true for their line of sunglasses. Adidas sunglasses are a great choice for the outdoor cyclist or runner. In fact, the brand makes it onto several popular sport magazine lists of top sunglass brands, including Runner's World.
Brand 7: Nike
Many of these brands offer high priced sunglasses that may be out of reach for many people. Nike, on the other hand, produces a number of different models at affordable prices. The brand was even noted on the Today's Show list of Best Cheap Sunglasses. Which is not to say that they are cheaply made; in fact they are well constructed and fashionable, making them a real bargain.
Choosing the Right Sunglasses
Clearly, there are a number of different, high-quality, popular brands of sunglasses. Shopping for the right pair can seem confusing. Many brands produce sunglasses that are intended for use by specific types of individuals in select situations. When choosing a pair of sunglasses, consider how they are worn most often and in what type of situations. Doing so helps narrow down the ones that are best suited for each individual consumer and how he lives.
Sunglasses Chosen for Style
When it comes to fashion, there is no shortage of brands that produce great looking sunglasses. These brands include Fendi, Prada, Diesel, and others. That is not to say that the other top brands do not produce sharp looking ones. When choosing a pair of high priced sunglasses, it is wise to determine how they are going to be worn. If they are intended for looking great around town, choose a pair that was created to look fashionable.
Choosing Sunglasses for Wearing During Sports Activities
Sunglasses that the wearer primarily uses while active are quite different from those that are chosen strictly as a stylish accessory. During outdoor activities, it is very important that the eyewear has several key features that add to the sports experience. For instance, wraparound sunglasses offer complete protection while still looking stylish. Glasses that do not have many of these features, but that are simply good looking may actually be troublesome to the active individual trying to wear them. Some of these key features are:
| | |
| --- | --- |
| Feature | Description |
| Secure Fit | Details of construction keep these sunglasses in place while the wearer moves energetically. These include wrap around temples and secure nosepieces |
| Durable Construction | Manufacturers that are focused on making sunglasses for active wearers pay close attention to how durable they are, both the lenses and the frame. Many hold up even against a considerable impact |
| Interchangeable or Colour-Changing Lenses | Active people stay active in a variety of different settings and still need protective glasses regardless of the brightness of the sun. Many brands make sunglasses with lenses that can be changed out to accommodate different lighting situations |
| Foldable Frames | A frame that folds and a protective case is a great way to slip a pair of quality sunglasses into a gym bag or pocket and be ready for any outdoor activity |
| Wide Field of Vision | Not just large round lenses, as many sunglasses have, those intended for sports activities often have wide lenses that extend the field of vision and area of protection to the peripheral area |
A number of brands focus on creating sunglasses that look stylish but that are designed mainly to be worn in active situations. These include Oakley, Ruby Project, and Adidas to name a few.
Buying Top Brand Sunglasses on eBay
Sunglasses are accessory items that many people can easily spend plenty of money on when shopping at the mall or at high priced department stores. It is always better to save money by finding ways to locate a bargain on the items you are looking for. Shop for savings on name brand sunglasses and other accessories on eBay, where the number of items listed and the low prices make it easy to purchase a pair that represent a real value.
Find the long list of sunglasses that are regularly listed on eBay by entering the keyword "sunglasses" into the search field on eBay's main page. Narrow the search by selecting from any of the available categories or search options. It is also possible to locate a specific brand by entering it in the search field as well, such as "oakley sunglasses". Or, you can check out eBay Deals for even more bargains.
Conclusion
When the sun comes out, whether it is summer or not, most people pull out their sunglasses to shade their eyes. It is important for a man to look his best at all times, regardless of the conditions or the activities he is involved in. Choosing a pair of sunglasses made by one of the top brands is one way he can be sure to always look great.
These top 7 manufacturers produce a large number of glasses that are available in an assortment of different styles, making it easy to find a pair that fits any face or situation. There are some that are meant to simply add style and some that add style while also offering protection and durability. When shopping for sunglasses, consider a pair from one of these seven top brands.
top brand sunglasses|men's sunglasses|sunglasses|ray-ban|oakley