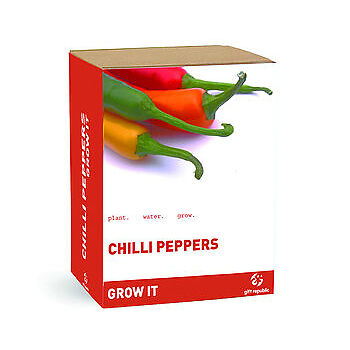 Growing vegetables is a relaxing and rewarding activity, and is enjoyed by people all around the world. It also allows people to control how their food is grown, so to make sure it is done in an environmentally conscience way.
Buyers have a large selection of vegetable seeds to choose from, but some are better suited for home growing then others. The following guide shall examine the top 7 vegetables to grow from seed, and will explain how to find the seeds on eBay.
Top 7 Vegetables
1 – Tomatoes
Tomatoes are easily the most popular vegetable grow from seed, and can be found in gardens in cities, suburbs and the country. Tomatoes are popular because they grow quickly and are easy to look after, making them an ideal vegetable for young children to grow. Tomatoes are full of fibre, iron and vitamins A, B6 and C. Buyers should look to buy a bush variety, as these can be grown in hanging baskets and window boxes. If planting the seeds in the ground, then make sure the soil in the container is one of the following depths:
· If planting an indeterminate variety then the container will need to be 18 inches deep.
· If planting a determinate variety then use a container 12 inches deep.
· Dwarf tomato types, such as cherry tomatoes only need 8 inches of soil to grow.
2 – Peas
Peas should be grown during early spring or late autumn, when the weather is damp but not too cold. Buyers should avoid sowing in late spring as hot weather has a negative affect on the pea plants.

Peas come in tall and short varieties, and again are perfect to give to children to grow. The stems of the plants require support, so erect some thin sticks and place netting around each row. Peas are full of fibre, potassium and vitamins A, B6 and C.
· It is advised that buyers grow peas in containers at least 10 inches deep, and sow the peas about two inches apart. Remember to add a support to help the peas climb upwards.
3 – Broccoli
Broccoli is a great choice for any garden, and this vegetable is one of the first that can be planted when winter has ended. Broccoli also grows quite quick, and can have reached maturity in as little as fifty-five days. This vegetable has one of the highest concentrates of vitamin C, as well as high levels of calcium and iron.
· One broccoli should be planted per pot; the pots should have between 12 to 16 inches of depth.
· Buyers should keep an eye out for white butterflies if growing the vegetable in spring, as this is an indication of cabbageworm. To stop this from happening, cover the vegetables with a light bed sheet and remove any cabbageworms by hand.
4 – Beans
Beans are similar to peas in that they grow upwards, and require some support to keep the shoots straight. This is a very suitable choice of vegetable for beginners, and simple maintenance can produce weeks of crop. It's best to grow beans in the middle of spring, and make sure they have access to lots of sun and are watered once or twice a week. Beans are high in iron, fibre and phosphorus.
· If growing the beans in containers then look for bush bean seeds. Sow the beans 4 inches apart and make sure the container is around 12 inches deep.
5 – Beets
Beets are extremely popular with gardeners everywhere, as growing this vegetable results in a double crop. Both the beetroots and the greens can be eaten, and the roots are high in iron, potassium and vitamin C, while the greens are high in iron, calcium and vitamins A, B6 and C.
It's important to know when to harvest the beets, and most people do this when the root is between one and two inches in width. Beets harvested at this size will be sweet and soft, whereas larger beets are often harder and lacking in taste.
· Again make sure the container is around twelve inches deeps, and plant the seeds about three inches apart.
6 – Cucumber
Cucumbers can grow in a variety of environments, including containers, raised beds and hills. It's better to plant cucumbers in late spring, and once there is warm weather and sunshine for at least six hours a day then the vegetables should grow quickly. Cucumbers need to be watered around twice a week, but be careful not to flood the seeds. Cucumbers are rich in vitamins K, C and also in potassium.
· Since cucumbers grow as a bush, it is advised to only plant one seed per container. Look for a container between 12 and 18 inches deep. If planting the cucumbers in a patch then keep them around twenty inches apart. The one bush will produce multiple cucumbers.
7 – Brussels Sprouts
Brussels sprouts that have been cooked properly should taste sweet and tender, and these vegetables are a rich source of fibre, magnesium, potassium and vitamins A and C. Brussels sprouts should be grown in spring or mid autumn, when the weather is cool.
· The seeds should be planted around 18 to 24 inches apart, and will need a container at least 16 inches deep. Dwarf varieties are ready for harvest after about 100 days, while tall varieties can take up 195 days before they can be picked.
· Brussels sprouts are another vegetable that the cabbageworm feeds on. Again, if any white butterflies are noticed then cover the plants with a light bed sheet and remove any worms by hand.
Buying Vegetable Seeds on eBay
eBay is a great place to buy seeds as the site's extensive database of users results in a choice of seeds from around the world. To start a search first head to eBay.com.au, and click on the Home & Garden tab found to the left of the search bar. On the following page, click on the Gardening link, followed by the Plants, Seeds, Bulbs link which is located halfway down the 'Categories' table. Click on the Seeds option in the 'Product Type' filter to list seeds only. Type the name of the desired vegetable seed into the search bar and press enter.
Clicking on the title of a seed listing will load the item page, and buyers are advised to check this page for additional information. Sellers often leave messages in the 'Description' box, and these include tips on how to grow the vegetables and pests to watch out for.

Buyers looking for gardening equipment should check out the 'eBay Deals' section of the website, as they will find tools sold at very low prices. To do this, first click on the Deals link at the top of the page followed by the Gardening link found in the Tools tab.
Conclusion
There are a number of vegetables suitable for growing at home, and these include tomatoes, broccoli and cucumbers. Growing vegetables can be quite relaxing, and it is a good way for buyers to guarantee that the food they eat is free from pesticides and chemicals.
All buyers should search for their desired vegetable seeds on eBay, as they will find that the site has a large and unique collection of seeds from around the world. Remember to always check the 'Description' box on the item page for additional information regarding how to grow the plants.