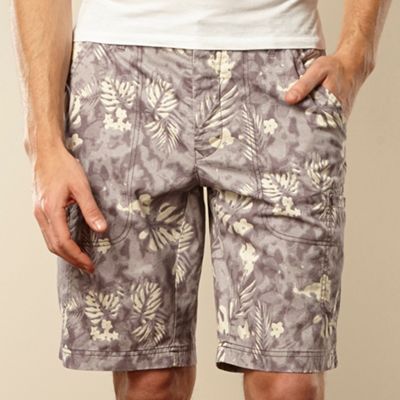 Shorts have been a fashion choice for warm summer days when informal attire is appropriate. They are comfortable and help women stay cool, but many do not consider shorts to be appropriate for more formal gatherings where a sense of higher fashion often trumps comfort. However, designer shorts are changing this outlook and are turning up at many fashion-forward events.
Designer shorts have all the luxurious fashion sense associated with the full-length clothing produced by designers, yet they maintain the comfort level necessary in warmer climes. Thanks to the changing mindset, designer shorts can serve as appropriate attire for gatherings that range from casual luncheons to formal cocktail parties and dinners. Women avail of the many brands of designer shorts that they can purchase at department stores or specialty shops. They can also find an extensive selection online at eBay.
About Designer Shorts
Designer shorts fill an important fashion niche that allows them to be comfortable while wearing formal attire. While beach shorts and lounging shorts have their place in informal settings, certain brands of designer shorts are appointed well enough to adequately serve in formal gatherings where comfort and style are key. Designer shorts come in a dramatic range of styles and prices that range from the affordable to the extreme, for the high-fashion versions. The choice of designers and styles is subjective to the individual, but the following top designers offer variations of styles and prices that should satisfy anyone's taste and budget.
1. Chloe
Chloe is a French company founded in 1952 and based in Paris. Chloe is considered a pioneer in developing ready-to-wear luxury clothing in direct response to the made-to-measure tailoring of the 1950s that only the more affluent could afford. The brand was the first to make high-quality clothing available to the public at reasonable prices. It continues to produce high-fashion designs made from fine fabrics that are form fitting.
2. 3.1 Phillip Lim
Launched in 2005 in New York, 3.1 Phillip Lim has been steadily carving a niche in the designer shorts market as a stylish yet practical clothing line. Lim fills a gap between high-end designs that are financially out of reach for many and contemporary designs that follow trends and fail to accentuate one's personality. Philip Lim was awarded first place by Vogue Magazine in the Women's Designer Rising Star category in 2006.
3. Juicy Couture
A subsidiary of Liz Claiborne, Juicy Couture was founded in 1997 and is known for producing a full line of clothing and accessories. The line ranges from casual to formal and provides unique styling at reasonable prices. One can purchase Juicy Couture shorts at many higher-end retail stores as well as at the company's retail stores and boutiques.
4. Burberry
Burberry is a fashion house based in Basingstoke, England. The company was founded in 1856 and is renowned for its luxury fashion pieces as well as accessories and fragrances. Although Burberry has its roots in developing trench coats and formal British attire, it has undergone a transformation to appeal to contemporary consumers. The brand's line of shorts that are reasonably priced and well designed is part of that strategy.
5. Michael Kors
Michael Kors began designing women's clothing when he was in his teens. This designer's first professional designs appeared in many top-rated department stores in 1981, and he went on to produce designs for Celine until he opened his own line in 2003. Michael Kors shorts cover the gamut from practical fashion to high-end luxury. In 2013, Time magazine named him one of the 100 most influential people in the world.
6. Diane von Furstenberg
Diane von Furstenberg is known for her role in the development of the wrap dress, which she designed in 1972. In 1997, this designer relaunched her brand as well as the wrap dress and earned recognition for her luxury lifestyle clothing lines that include shorts. In 2005, she received the Lifetime Achievement Award from the Council of Fashion Designers of America and later became president of the organisation.
7. Versace
Gianni Versace founded Versace in 1978 in Milan, Italy. Versace is known for its pricey, high-end clothing that is favoured by celebrities. The company produces different lines of clothing, including its version of casual shorts that nevertheless feature the luxurious feel of the company's high-end clothing.
8. Giorgio Armani
Established in 1975, Armani has become was of the highly successful clothing designers in the world. In 1983, designer Giorgio Armani received the International Award from the Council of Fashion Designers, followed by the lifetime achievement award in 1987. Armani is known for the lean lines that endow his clothing with a tailored and formal appearance. Armani's line of designer shorts is no exception, creating dressy yet casual shorts that are ideal for any type of occasion. The designer's collections are sold at the company's own retail network as well as higher-end department stores across the world.
Size Guide for Designer Shorts
When looking for designer shorts, these basic guidelines can help women find a good fit. Length and cut can vary between each designer, but they are typically based on the measurements indicated below.
| | | | | |
| --- | --- | --- | --- | --- |
| AU Size | Waist (in) | Waist (cm) | Hips (in) | Hips (cm) |
| | 23.75 | 60.5 | 33.75 | 86 |
| 8 | 24.75 | 63 | 34.75 | 88.5 |
| 10 | 26.75 | 68 | 36.75 | 93.5 |
| 12 | 28.75 | 73 | 38.75 | 98.5 |
| 14 | 30.75 | 78 | 40.75 | 103.5 |
| 16 | 32.75 | 83 | 42.75 | 108.5 |
| 18 | 35.75 | 90.5 | 45.75 | 116 |
Keep in mind that the sizes listed above are a good general reference, but each brand can have a different fit. The right way to determine the proper size is to try the shorts on to ensure proper fit prior to purchase.
How to Buy Designer Shorts for Women on eBay
Augmenting your wardrobe with designer shorts is a great way to add some comfortable flair and attitude to your ensembles. To begin searching for that perfect pair of shorts, simply navigate to the eBay home page and enter a keyword, such as "women's designer shorts", into the search box. You can browse through the various listings that are displayed, or you can select from subcategories that help narrow the search results based on the criteria that you specify. If you already know the brand and style that you want, you can enter that information directly into the search box on any page, and eBay then displays the products that relate to that search term. This is a quick way to find exactly what you are looking for. As with any online transaction, be sure to look into the seller's background before you go ahead with the purchase of that pair of designer shorts you like.
Conclusion
Designer shorts bridge the gap between informal lounge wear and formal clothing that is uncomfortable to wear in warmer weather. Designer shorts come in different styles and prices, each brand representing a part of the designer's personality with each pair of shorts it offers. There is a brand and style of designer shorts for women of any age or body type, and depending on the social engagement, designer shorts are ideal in both casual and more formal settings. Women who plan on buying designer shorts can explore the styles available at their local department stores to determine the right fit and size of shorts. Once they do this, buyers can not only save themselves money but also access a greater variety of designer shorts online by utilising the advanced shopping tools available on eBay.
Shorts|Designer shorts|Gucci|Michael Kors|Phillip Lim