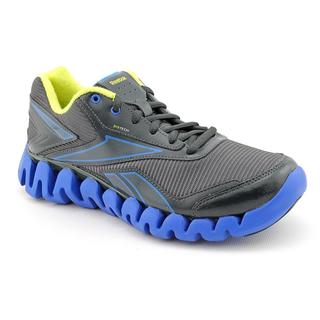 Women fitness enthusiasts know the importance of good footwear. Whether in the gym or out on the trail, women require footwear that supports them when performing a certain type of activity. One of the leading causes of injury is the use of improper shoes. While lifting free weights or using the elliptical may seem less strenuous than running a triathlon, there are still many potential causes of injury.
Gym fanatics who wish to protect their feet from sprains and torn ligaments should know the different workout shoes to be used for their favourite workouts. Based on online recommendations from magazines and fitness bloggers, there are many shoes that are versatile enough to be used for most gym activities. Whether buying on eBay or from a specialty shoe shop, it pays to be a smart, savvy, and informed shopper.
Gym Shoes for Women
When women go to the gym, most do so to run, cycle, lift weights, and exercise using specialised machines. Apart from these, many enjoy attending classes like yoga, pilates, kickboxing, aerobics, and dance, among others. Ideally, the best gym shoes for women should be able to support the feet in most or all of these activities.
When hitting the gym, most women choose to go with cross-training shoes. These are all-purpose athletic shoes for the casual fitness enthusiast. Cross-training shoes are great for activities that require stability, cushioning, and lateral support. Shoppers should note, however, that cross-trainers are not meant to be used for serious sport-specific exercises, like training for a marathon, since this requires more specialised support.
1. Under Armour Micro G Toxic Six
According to Women's Health magazine, the Under Armour Micro G Toxic Six is one of the top cross-trainers for women. Featuring a lightweight moulded upper, this pair of Under Armour shoes also has a flexible midsole and offset laces. Women's Health editors report that this is a great for agility training and exercises that require speed. Not only does it have great traction, this shoe model also has a lot of cushioning. Additionally, its footbed is made of 4D foam, which means it conforms precisely to the foot's contours to keep the wearer from slipping.
2. Merrell Lithe Glove
Self magazine says that the Merrell Lithe Glove is terrific for pushing inactive foot muscles to high gear. Fitness bloggers note that the Lithe Glove may have less cushioning than usual, but it comes with higher flexibility. In fact, fitness testers from Self magazine affirm that the shoe has great traction that really grips the ground. People who enjoy going for a run, taking a Zumba class, or hiking up a mountain should consider purchasing this cross-trainer. Many fitness bloggers also comment on how the shoe is true to its name, and fits them perfectly like a glove.
3. New Balance 1010
Based on reviews by Fitness magazine, the New Balance Minimus 1010 is not only a great trail running shoe, it is also a fantastic gym cross-trainer. This women's athletic shoe has a webbed upper support and a lacing system that keeps the feet supported whether running on a treadmill or doing crossfit classes. Fitness bloggers who incorporate plyometrics in their gym routine appreciate the craftsmanship of this well-balanced shoe. The New Balance Minimus features a four millimeter heel-to-toe drop that mimics the comfortable fit of a sock.
4. Nike Free TR Fit 3
According to Shape magazine, the Nike Free TR Fit 3 is the best women's gym shoe for those who enjoy a wide range of activities. While Shape testers described the experience as if they were going barefoot, they were not let down by its stability or shock absorption. More than this, the Nike Free TR Fit 3 also has a mesh upper that stretches and cradles the user's ankle. Shape concludes that this is a fantastic choice, mainly because the rubber pods give the shoe great traction. For many fitness bloggers, the shoe strikes a fine line between flexibility and support.
5. Avia Avi-Finesse
Women's Health believes that the Avia Avi-Finesse is also a great choice when it comes to gym workout shoes. Being a lightweight athletic shoe with little upper support, the fitness enthusiast should feel comfortable running on a trail or taking an aerobics class with it. Despite being Avia's lightest shoe at nine ounces, it still keeps the feet well protected from shock. With a mesh upper, fitness bloggers also rate it top notch for breathability. Its features include removable soles for comfort and Dura-Ryd outsoles for additional traction.
6. K-Swiss Blade-Max Endure
According to Self magazine, the K-Swiss Blade-Max Endure is fantastic for those who enjoy doing weights or dumbbell workouts. Because its athlete-engineered sliced soles provide the necessary traction, gym enthusiasts report being able to lift heavier weights. Additionally, it is more than just useful and practical, Self magazine also praises the shoe model's stylishness. The Blade-Max Endure features a breathable and supportive upper, which uses its proprietary Flow Cool System. Fitness bloggers attest that they use and enjoy this shoe out on the trail and in the gym.
7. Rykä Influence
The Rykä Influence is also another great cross-trainer. Due to users raving about it breathability and stability, Shape considers the Influence as one of 2013's winning shoes. The shoe controls the foot by a post design that prevents pronation at the arch, while its upper design keeps the foot firmly strapped. Because of this, many fitness bloggers feel that the shoe is ideal for both boot camps, dance class, and marathons, among others. Because the outsole mimics the person's natural footprint, the foot is also naturally aligned. Additionally, some bloggers also report that they also use the Rykä Influence as a travelling shoe.
8. Puma Pumagility
When Self magazine made its users test thousands of gym workout shoes, PUMA Pumagility was a clear favourite for gym goers who participated in group exercise classes. Many of these testers felt that the Pumagility performed well when the user had to move quickly in various directions. This shoe features a breathable mesh upper, padded foam collar, and the EverFit support system. While the design is made to cushion the feet, it also provides for optimal muscle activation. Combined with its great style, many fitness bloggers are also impressed with its reasonable price.
Shopping for Gym Workout Shoes on eBay
Buyers who are looking for gym workout shoes should consider buying them from eBay. Enter "gym shoes" in the search field found on the eBay home page to bring up thousands of product listings included in the eBay database. You can also be more specific and search for "Nike Free TR Fit 3" for example. If you are looking for a pair of gently used shoes and have questions about its condition, you can look for the "Ask a Question" link at the bottom of the product listing. You can also narrow down the search results by clicking on filters such as price, condition, location, brand, and more. For those who want great items at bargain prices, take a look at eBay deals on Women's Sports Shoes. Shoppers who wish to browse items at a more traditional format should visit eBay stores.
Conclusion
Fitness enthusiasts know just how important it is to wear the right pair of shoes to the gym. Not only does the choice of shoe directly impact personal records, wearing the right one keeps the person from getting hurt. Because of the sheer number of fitness shoes available for women, it is easy for a consumer to settle for something less than the best. However, those who want the top shoes, as voted by fitness bloggers and magazines, should consider purchasing the following: New Balance 1010, Merrell Lithe Glove, Nike Free TR Fit 3, and the Puma Pumagility, among others. Because a person's feet is uniquely her own, it is important to check for the proper fit before purchase. When buying a pair of gym workout shoes, women should consider making eBay their first stop. This online marketplace has a wide selection of shoes and many terrific deals.
women's gym shoes|cross-trainers|workout shoes|sports shoes|Zumba shoes