Gardening is a favourite pastime for many. It doesn't have to be elaborate, or expensive, to achieve a major impact with landscaping and gardening techniques. Simple projects help increase a house's curb appeal while creating an outdoor oasis for its occupants. With large garden and home improvement retailers springing up everywhere, the days of hiring professional contractors to do landscaping project have virtually disappeared. The would-be landscaper can even sit in his own home and order supplies from the Internet with ease. The homeowner can purchase whatever he needs online to achieve the look he wants in his yard and garden.
Landscaping Projects
Here are eight ideas that top the list of improvements that homeowners can easily handle. Each project doesn't break the bank and is fairly simple to do in a weekend.
1
Plant a Garden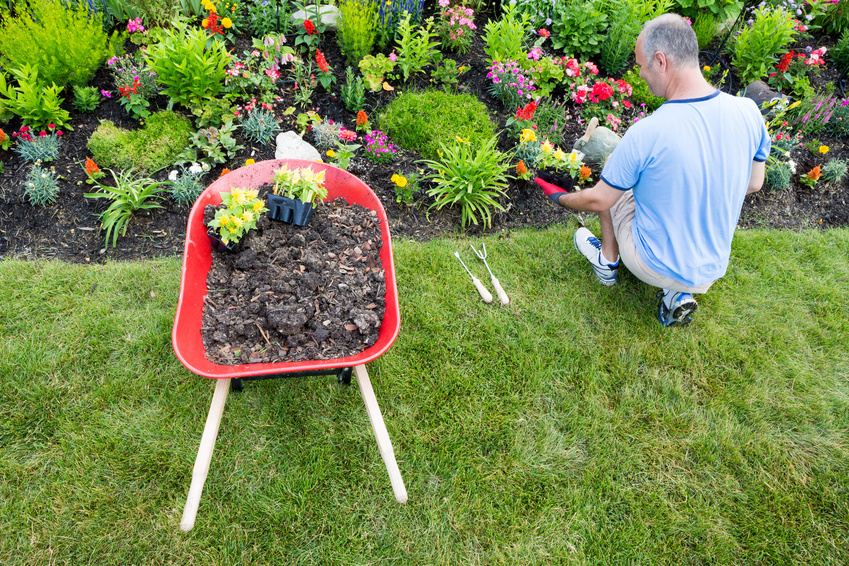 Many people mistakenly believe that planting a bevy of plants will increase their water bill. In reality, plants use far less water than a golf course like lawn. Plants add colour, shape, and size to a landscape. In some cases, the homeowner may want to bypass planting flowers and opt instead to plant edible vegetables. A walk through any garden centre is sure to offer inspiration and examples of landscaping techniques. The homeowner may choose to purchase plants, shrubs, and trees that are drought-tolerant, which is known as "xeriscaping." A landscape that is successfully xeriscaped usually relies only on the area's annual rainfall to flourish. Employees at a local garden supply store can recommend regional plants that will thrive in low water conditions.
---
2
Add Lighting

Lighting helps highlight a patio, walkway, water feature, or other areas of the garden. Homeowners no longer have to stretch electrical wires to run lights. Solar powered lights are available in a a variety of shapes, sizes, and colours. The lights recharge during the day using the sunlight and shine all night long. Lighting helps create ambiance in a the landscape for very little cost.
---
3
Build a Water Feature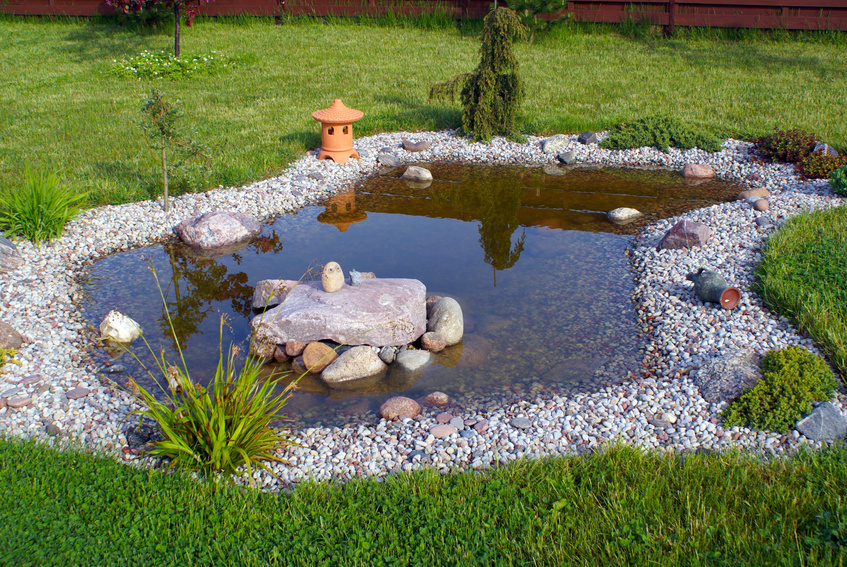 Adding a water feature has never been easier. The homeowner can dig a simple hole and insert a pre-formed pond liner into the hole. It only takes one afternoon to create an inexpensive water feature with rocks and a water pump. Homeowners can even add a few fish to the pond.
---
4
Use Pavers

Pavers are available in a wide array of colours, shapes, and sizes. They can be used to outline a flower bed, define an edge along a pathway, or create the pathway itself. An entire patio can be created solely using pavers.
---
5
Install a Trellis

A trellis with vines stretched over a walkway or patio creates a shaded area to walk or sit. The homeowner should consider using grape vines to create an attractive and tasty arbour.
---
6
Attract Birds

Attracting colourful birds to the landscape is an added bonus. Birdhouses and bird feeders are available in an array of shapes, sizes. and colours and add a whimsical air to any landscape. Even a small bird bath adds interest to the landscape and provides a source of water for feathered friends. With food, water, and housing available, birds will flock to any landscape.
---
7
Build a Living Fence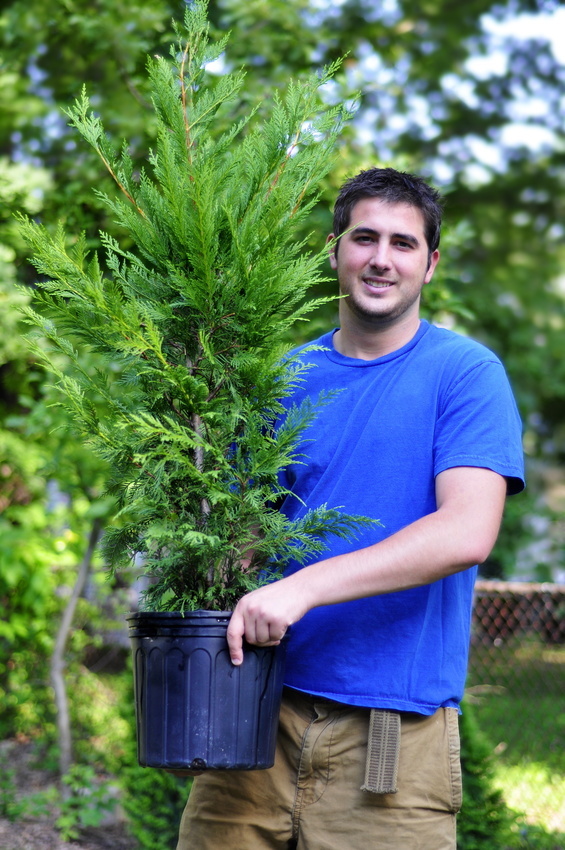 A living fence can be created by planting fast-growing shrubs, such as a Leyland cypress or arborvitae. When they're spaced a few feet apart, they'll grow together to create a fence or hedge. Shrubs add colour to the landscape and are usually cheaper to plant than building an actual fence.
---
8
Decorate with Pots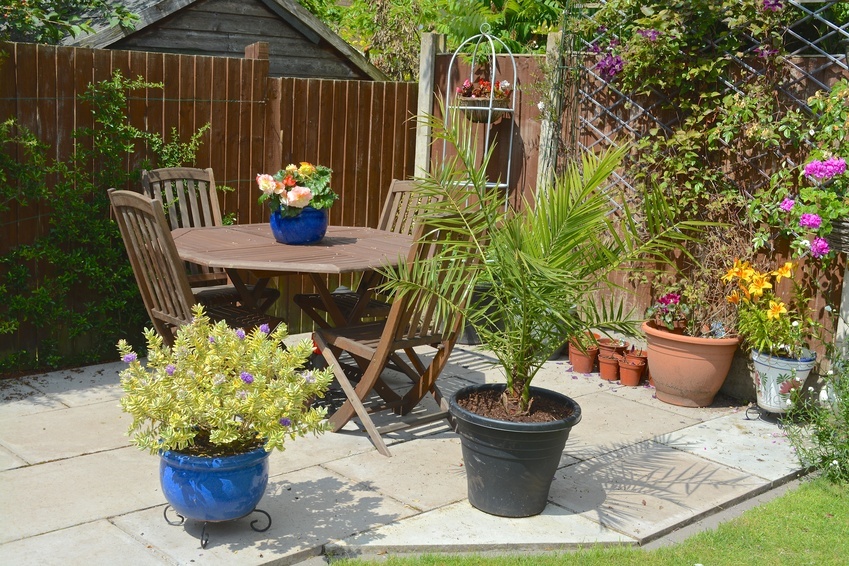 Pots filled with plants offer versatility. The homeowner can move the pots and arrange them in various configurations to create different looks. If the homeowner ever decides to sell the house, it's easy to pack and move the pots to the new home. No matter what the size, pots create depth and diversity. Many small fruit trees thrive in pots. Tender tropical plants often grow well in pots and can be carried indoors during inclement weather.
---
Purchasing Landscape Supplies on eBay
A wide array of landscaping and
gardening
supplies are readily available at the homeowner's fingertips by shopping on eBay. The homeowner can type the name of the item he wants to buy in eBay's search bar and hit enter. Pots, bird feeders, pond liners, pond pumps, pavers, solar lights, trellises, and even plants are available on eBay. The Home & Garden section is also a great place to start looking for landscaping supplies. Homeowners can bid on items or use the "buy it now" feature that allows them to instantly buy a product. Prior to bidding on anything, the buyer should always check the seller's feedback score to guarantee that past buyers have been satisfied with the seller's items and business dealings.
Conclusion
Even when shopping on a shoestring budget, a homeowner can successfully find economical landscaping items to create the yard of his dreams.