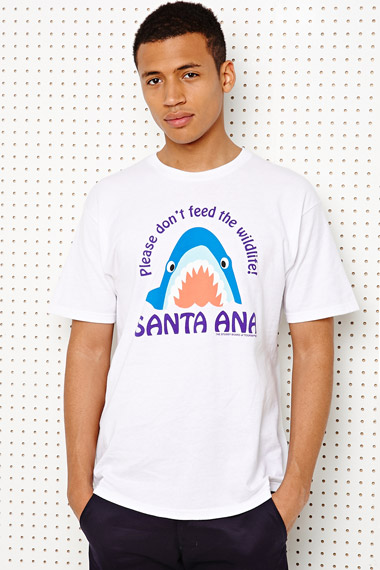 Finding inexpensive gifts or souvenirs for men is often difficult. However, one type of gift that is usually successful is a funny T-shirt. Funny T-shirts typically include either a clever saying or a humorous image, sometimes both. A joke or a new twist on a familiar slogan is common. Some funny T-shirts are humorous only to those who share the wearer's point of view, while those who disagree may find it offensive.
Before buyers select T-shirts for their wardrobe, they should consider some of the top funny T-shirts for men. These shirts cover a broad range of interests, include no offensive comments or words, and make those who read them smile or even laugh. Funny T-shirts are available on eBay or in various local clothing and special interest stores.
1: Sarcastic T-Shirts
Men who have a sarcastic bent and enjoy dry humour appreciate quirky T-shirts with sarcastic sayings or contradictory images on them. For instance, one T-shirt features one or more large spots like bloodstains, with the words 'I'm fine'. Some sarcastic T-shirts make fun of educational concepts, like one that reads 'Well, another day has passed and I didn't use algebra once'. One says, 'Always give 100% unless you are donating blood'. Men with a wry sense of humour may also appreciate the T-shirt that says 'Sarcastic comment loading...please wait'.
2: Zombie T-Shirts
Fascination with zombies has resulted in zombie books, zombie comics, zombie movies, and zombie TV shows. Fans of zombie lore often enjoy talking about the possibility of a zombie apocalypse. They may also like wearing shirts that feature humorous statements about zombies. Popular zombie T-shirts include sentiments such as 'The hardest part about a zombie apocalypse will be pretending that I'm not excited' or 'I like you, but if zombies chase us, I'm tripping you!'. Another common T-shirt reads, 'This is my zombie-killing T-shirt'. Others include phrases like 'Zombies were people too', usually accompanied by a stylized image of a zombie.
3: TV Show T-Shirts
Many of the top funny T-shirts for men include quotes or slogans from TV comedies. One American TV show that is also popular in Australia is the Big Bang Theory. The content of the show has spawned a variety of T-shirts that fans of the show find hilarious. One T-shirt bears the following familiar phrase from the show: 'I'm not crazy. My mother had me tested'. 'Die, Sheldon, die!' shirts, 'Bazinga!' shirts, and 'Knock, knock, Penny!' shirts have special humorous meaning for fans of the show. Fans of other comedy shows, reality shows, or science fiction shows such as Dr Who or Star Trek should also be able to find plenty of humorous T-shirts to add to their collection.
4: Movie T-shirts
Fans of particular movies also enjoy wearing T-shirts with their favourite humorous character sayings or quotes on the front. For instance, fans of the Harry Potter movies might wear a T-shirt that says 'Muggle', 'I solemnly swear that I am up to no good', or 'Harry is my Homeboy'. Star Wars fans may enjoy a shirt depicting Darth Vader with the slogan 'Who's your Daddy?' or 'Come to the Dark Side. We have cookies'. Another funny Star Wars T-shirt for men includes the phrase 'Stop Wars' in the classic Star Wars title font on a black background.
5: Drinking T-Shirts
Men who enjoy their beer, wine, ale, or other drinks may like a shirt that expresses that preference. One such shirt says 'If I look lost and confused, please return me to the pub'. Another is 'I don't get drunk, I get awesome'. One popular shirt has two hands with the thumbs pointing up toward the wearer, along with the phrase, 'This guy needs a beer'. Men who want a funny T-shirt themed around drinking should be aware that some of these shirts include humorous yet inappropriate wording that should only be worn in an adult environment.
6: Wordplay T-shirts
Many funny T-shirts for men involve wordplay. They take a common phrase or a factual statement and tweak it for a humorous result. For instance, music lovers or musicians may enjoy a shirt that depicts the treble clef and the bass clef. The bass clef has a speech bubble that reads 'You're nothing but treble', while the treble clef says, 'All you do is bring us down'. Coffee lovers enjoy wordplay shirts like 'Thanks a Latte'. Scientists might like a shirt with the words 'Never trust an atom. They make up everything.'.
7: Tech T-Shirts
Men who work in the computer industry can boast their skills and knowledge with funny T-shirts for techs. The ROFL copter T-shirt is perfect for fans of ASCII design. Only computer-savvy buyers understand the humorous double meaning of a T-shirt that says 'There's no place like 127.0.0.1', which is the I.P. address for 'home'. Another tech T-shirt depicts a variety of ports and connections and the words 'When in doubt, try another hole'. One T-shirt universally loved by techs is one that reads, 'There are only 10 types of people in the world, those who understand binary and those who don't'. Another T-shirt represents the famed 'blue screen of death', familiar to Windows users. Men who work in the field of Internet marketing, Internet research, and search engine optimisation enjoy T-shirts with phrases such as 'My SEO is better than yours'.
8: Gamer T-Shirts
Gamers enjoy showing off their gaming knowledge and prowess through funny gamer T-shirts. One favourite of Nintendo gamers is sure to be the Nintendo family tree T-shirt. This humorous shirt depicts each generation of Nintendo devices, offering practical information presented in a quirky design. Another shirt features the popular game character Link, from the Legend of Zelda video games. A series of URLs or links compose the image of Link, offering a deeper layer of humour for fans of the game who are also tech-savvy. One funny Pac-Man T-shirt showcases a complex level that does not exist in the game, fooling onlookers who have less gaming experience than the wearer.
9: Australia T-Shirts
Most men who live in Australia are proud of their heritage and their country and enjoying showing off that pride in a humorous way. Some Australian T-shirts feature an Australian flag, a mug of beer, and the words 'Australian Drinking Team'. Some shirts may also have slogans like 'G'Day, mate!' or 'Platypus crossing'. Another shirt says 'World's coolest Australian. Stare if you must'.
Buying the Top 9 Funny T-shirts for Men on eBay
eBay boasts a broad selection of funny T-shirts for men. The exact styles and sizes of shirts that are available depend on what eBay's sellers have in stock at the time. Do a general search for 'funny T-shirts for men' or type in a specific T-shirt or slogan that you want. Also, look on eBay Deals to see if there are any funny T-shirts at great prices. Remember that sellers with Top-rated Seller status have excellent feedback from other customers and are likely to supply you with quality products at fair prices. If you save your search, eBay can notify you each time a seller posts funny T-shirts for men on eBay. You can then review the new listings to see if the shirts interest you. Contact sellers at any time via the 'Ask a Question' link in the listing.
Conclusion
A funny T-shirt is a welcome addition to any man's wardrobe. Although T-shirts with slogans or images are not appropriate for most office environments, men can wear them after work, on the weekend, or on holiday. Funny T-shirts may have broad appeal, with humour that speaks to most viewers, or they may be targeted to a specific fan base or niche audience. Either way, these humorous shirts bring smiles to faces wherever their owners go. In some cases, a funny T-shirt creates a connection between individuals, the start of a new friendship through shared humour and interests. Even if buyers are on a strict budget, they can find funny, unique T-shirts at low prices through online retailers such as eBay.
Funny T-Shirt|Funny Men's T-Shirt|Zombie T-Shirt|Gamer T-Shirt|Australian T-Shirt