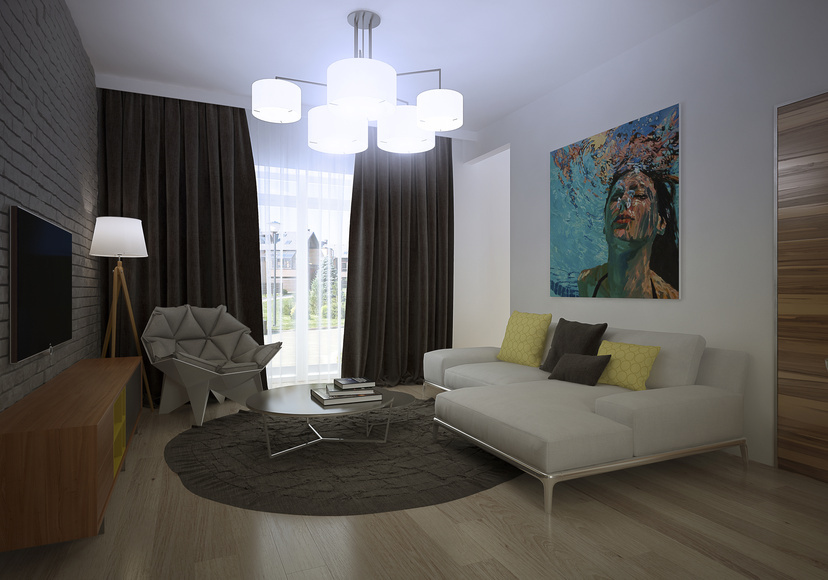 A home is not just the place where people rest their weary heads and store their belongings; it is also the place they entertain family or friends and make memories that will last a lifetime. One's home is the perfect place to display creativity, imagination, and impeccable taste. Some people have a natural knack for interior design. Others need motivation and inspiration before they feel comfortable making changes to their home. Interior design has the power to transform a bedroom, bathroom, living room, kitchen, or other space from boring and bland to inviting and appealing. For those who want to spruce up their space but are not sure how to begin, the following interior design trends will help them get started.
Embrace Bold Colours and Patterns
The bolder the better -- this is a big trend in design these days. If fire-engine red is a favourite, do not be afraid to splash it across the walls or accent the home in racy red pillows or furnishings. Paint is not a permanent commitment, so feel free to experiment and have fun. One particularly on-trend colour of the moment is navy blue. It pairs well with all kinds of accent colours ranging from black to pink, and it can be seamlessly integrated into any interior. Patterns like houndstooth and irregular graphic patterns are also favourites of designers right now. Rugs with bold or fluid patterns are everywhere.
Use Colour in Unexpected Places
Why is it that the ceilings in most homes and buildings are white? There is no Australian law dictating that ceilings must remain colourless, and savvy interior designers have picked up on this fact. Painting ceilings a colour that complements walls, flooring, and furnishings adds instant pizzazz and warmth to a room. Just make sure not to choose a colour that is too dark. Test a swatch of the colour being considered beforehand, and err on the side of lighter hues rather than ones too dark.
Combine Unexpected Textures and Materials
Top interior designers are reaching for metals to accent rooms. Reach for bronze, silver, copper, and gold fixtures, accents, and paints to punch up a room. Additionally, pair these hot metals with unexpected textures like cork flooring, natural steer hide rugs, mohair throw pillows, and smoky glass accents and cabinet doors.
Pretty as a Picture
Everyone loves the sentimentality of displaying photos of friends, loved ones, and favourite places. One huge design trend is to ditch the tabletop frames and create gallery-style focal walls in a room. Mix frame sizes, and consider printing black-and-white photos rather than colour. This creates a timeless look that is always in style. Make sure to use the same colour frame for a gallery wall. Gallery walls with white rather than the more common black frames are popular with designers. Another trendy design idea is to sketch out a shape on a wall and use frames of different sizes to fill the shape. Trendy shapes with which to build a photo wall include hearts and initials.
Realistic Wallpaper
What goes up must come down, and what goes out of style usually comes back into style sooner or later. Wallpaper belongs in the latter category. Popular in the 1970s and 1980s, it has returned full force as a hot interior design trend. One updated twist on today's popular wallpapers is highly realistic looking wallpaper designs that mimic stone, wood planks, and shelves of library books. Homeowners may not be able to afford hardwood planks to create a classy accent wall, but they might be able to afford hardwood-plank-print wallpaper. Hardwood wallpaper is also much easier to install than the real deal.
Those who have been waiting for direction and inspiration to transform their home's interior should have plenty of ideas now, thanks to these top design trends. A smartly decorated home is definitely within reach.