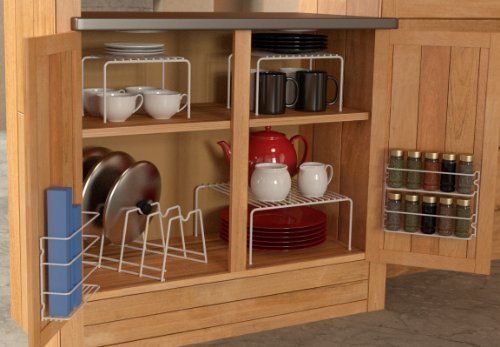 A well-organised kitchen is a pleasure to work in, which is important considering the Organisation of Economic Co-operation and Development states that, on average, Australian women spend 311 minutes each day on domestic chores such as cooking. Homeowners should learn how to arrange useful tools and use common household objects to better enjoy their time in the kitchen. For example, even something as simple as lining the kitchen sink with a towel reduces the risk of breakage while washing dishes.
Keep a good supply of salt
A sprinkle of salt improves the flavour of many cooked dishes, but salt has many other practical applications around the kitchen. For example, a pinch of salt in a bottle of fresh milk helps stop the milk from souring, and placing salt in Tupperware containers or shoes helps keep them smelling fresh. It is even possible to kill the bacteria on cleaning sponges or to extend the life of a natural fibre broom using a saltwater soak, according to the Eco Salon website.
Use vinegar as a powerful cleaning tool
Some homeowners spend a fortune on cleaning products to keep the house in order. However, in some cases, white vinegar is all that is required. White vinegar is such a powerful cleaner that it removes fruit stains from fingers. A half-and-half mixture of white vinegar and water easily strips calcium deposits from a kettle's heating element when boiled.
Freeze liquids
Many recipes call for a dash of wine, but it is not cost-effective for a cook to open a new bottle at every meal. Decanting wine into an ice cube tray and freezing it is a good way to save time and money, according to the Serious Eats website. Making up a large batch of stock and freezing it in the same way is also a good way for a cook to ensure he or she always has the ingredients required at hand.
Keep drawers organised
A well-organised kitchen increases efficiency by making cooking utensils and ingredients easier to find. The Martha Stewart website recommends having a large number of drawers to sort and store the essential items used daily.
Dividing contents
Good drawer organisation makes it easier to find an item quickly. Homeowners should make use of Tupperware containers, plastic tubs, and dividers to customise the available space so it is immediately apparent where everything is. Adding labels also makes it easier to find something.
Tidying regularly
A drawer gets messy over time as people hurriedly replace items without due care, even one with dividers. Sorting the contents of a drawer at least once a year ensures everything is in its proper place and creates an opportunity to throw out anything that never gets used.
Storing stationery
Most drawers in the kitchen are for cooking utensils and cutlery; however, the Martha Stewart website recommends having one drawer for stationery, such as stamps, envelopes, pens, and notepaper. This makes it easier to write a shopping list quickly or to prepare a memo just before leaving the house. Similarly, it is useful to have one kitchen drawer for hardware goods, such as light bulbs and batteries, plus some candles and matches in case of a power cut.
Everything stops for tea
Having the necessary items for making tea or coffee in one place is convenient and takes some of the effort out of making refreshments. A single drawer containing various types of tea and coffee in separate containers, along with tea strainers and honey dippers, is a useful addition for any kitchen, especially when it is close to the kettle and the coffee machine.
Use a bowl in the sink
Placing a plastic bowl inside the kitchen sink is an easy way to reduce the amount of water used when washing dishes, while also reducing the risk of breakages. Homeowners should always wash fragile items one at a time instead of loading everything into the sink together.
How to buy kitchen supplies on eBay
Whether you want some plastic Tupperware tubs or wire racks for organising your cutlery drawer or some ceramic jars for tea and coffee, you are sure to find all the kitchen supplies you are looking for on eBay. To search the massive inventory of stock offered by reliable sellers, start by entering a search criterion in the search field available on any eBay page. After searching, use filters based on price, condition, location, and brand to refine the results, and then organise the list based on ascending or descending price, closing time, or best match, for easier browsing.