Investing in a good-quality, high-performance laptop speaker is a must, especially for audiophiles. The laptop's audio settings and requirements determine the external speaker's compatibility and resulting sound quality for a host of activities like film and music playback, interactive communication and games.
Many laptop models support wired and wireless speaker options. Interface requirements include an auxiliary jack, USB port, Bluetooth and Wi-Fi, while some manufacturers have pre-installed their own audio-sharing application, such as Samsung's All-Share and Apple's AirPlay.
Things to Know Before Buying a Laptop Speaker
There are several things to take into consideration before purchasing laptop speakers.
Sound Driver
Sound drivers are the filters that optimise the audio quality within a sound frequency range. Speaker sets use a combination of these drivers to create the best possible unified sound quality from various frequency ranges. They include subwoofers and woofers (low frequencies), mid-range (middle frequencies) and tweeters (highest frequencies).
Continuous Average Power
Commonly termed RMS (Root Mean Square) power expressed in watts (W), it measures the amplifier's performance (maximum output capability) in terms of continuous, sustained playback. The standards are prescribed by the Australian Competition and Consumer Commission, with a generally acceptable range of 20 hertz to 20 kilohertz.
Sound Quality
Sound quality is very important, especially if the device is used for professional audio work such as sound recording or mixing. A good speaker is capable of producing a broad spectrum of sound frequencies that distinctly captures a range of phonic elements such as pitch, treble, resonance or cadence. The higher the frequency response (measured in hertz), the broader and richer the audio quality.
Transmission Range
The transmission range is the coverage of the sound frequencies that the speaker can transmit. This includes not just the volume, but also the strength and impedance (a measure of electric current resistance expressed in ohms) that determine sound power. The lower the impedance rate, the more powerful the sound.
Five Top Choices for Laptop Speakers
There are hundreds of laptop speakers on the market today and they vary a great deal in features, aesthetic design, connectivity and price. Here are top choices to begin your search for the right model for your laptop and the best match for your audiophile lifestyle
1
Otone Audio Eclipse Speaker 2.1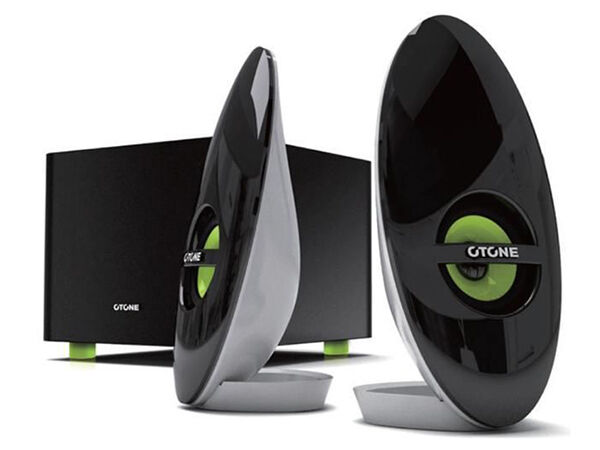 This speaker works with an auxiliary jack, but it delivers powerful, solid sound courtesy of its twin, disc-shaped speaker drivers and a block-style subwoofer for an overall three-dimensional sound distribution packed into a weight of 2.9 kilograms. With 40W and 70 hertz, it produces decent phonic ranges with excellent bass output. The design combines bright green details with old-school design elements like a wheel-style volume dial.
Best for: Audio lovers looking for affordability without sacrificing much on sound quality. Best for personal audio listening.
---
2
Logitech Z553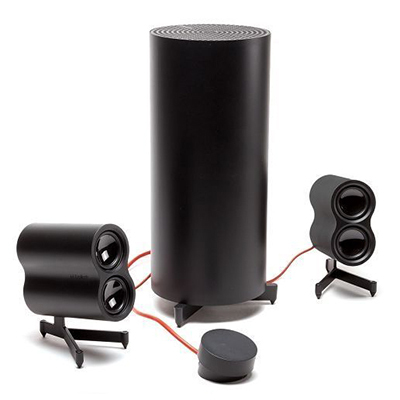 The Logitech works with both an auxiliary jack and external Bluetooth (sold separately), and it packs 40W and 17000 hertz in less than a kilogram of weight to give powerful, clear audio quality. It sports a sleek design featuring twin cylindrical drivers and a subwoofer, producing a well-rounded sound distribution.
Best for: Audio lovers looking for decent performance, solid sound quality and mid-range price. Best for home audio sharing.
---
3
Loewe Speaker 2go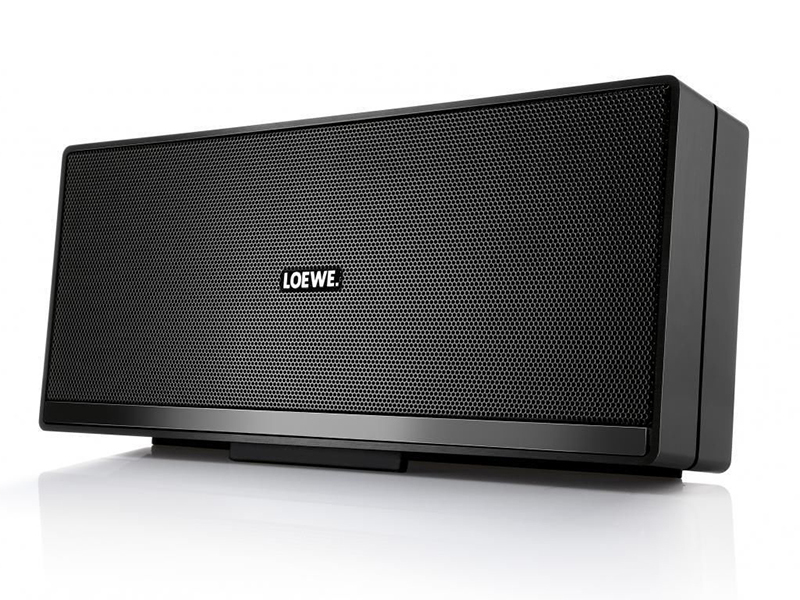 The Loewe is a laptop Bluetooth speaker that runs up to eight hours on a battery charge. It consists of two mid-range drivers and a complementing bass driver that folds into a single aluminium-shelled package weighing 2 kilograms. With 40W and 20000 hertz, it is equipped with Loewe's trademark active speaker drivers, instead of the standard passive radiator, which has built-in amplifiers for the best possible bass sound.
Best for: Audio lovers looking for wireless laptop speakers with proven reliability and rich sound quality. Best for shared audio spread across multiple rooms and open spaces.
---
4
Audioengine A5+ 2.0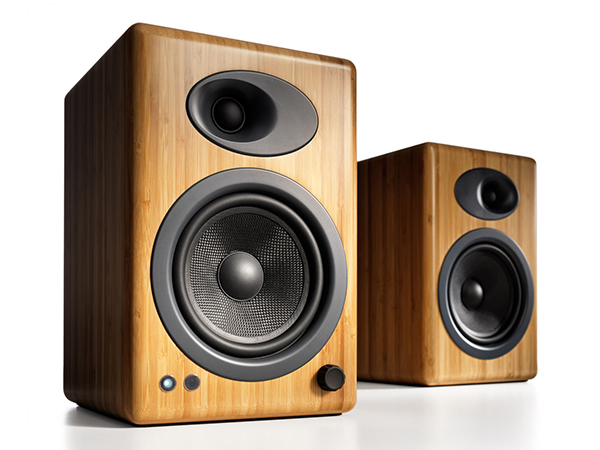 This is a premium laptop speaker meant for high-end listening. Its main feature is the custom Kevlar speaker system (with gold-plated connectors and eco-friendly cabinet design) with built-in amplifiers. Powered by 150W and 22,000 hertz, it offers various sonic possibilities, from close-to-original, delicate sound-recording playback to high-quality boom box experience.
Best for: Audio lovers looking for a top-of-the-line laptop speaker that combines technical superiority and unparalleled sound quality. Best for a wide-ranging, high-fidelity audio experience.
---
5
Pioneer XW-SMA1 A1 Wi-Fi Wireless Speaker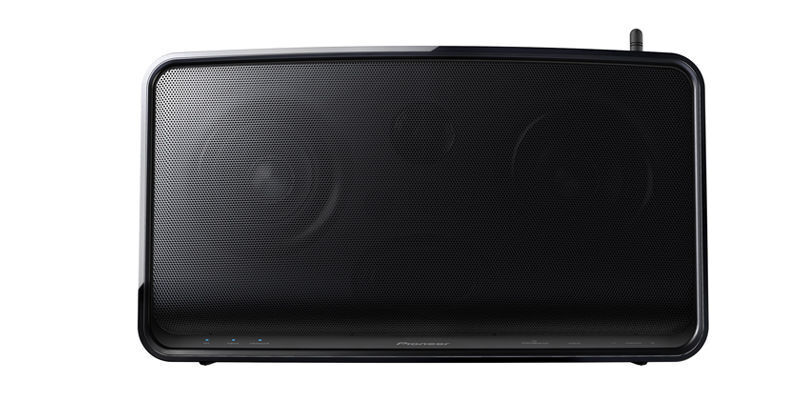 This is an online-feed external speaker compatible with both Apple's built-in AirPlay audio-sharing app and DLNA-compliant Android devices. Consisting of a woofer and twin drivers in a minimalist package, it is rather heavy at 3 kilograms but equipped with Pioneer's exclusive Wireless Direct technology that links the device and speaker directly, without a router. It is Spotify- and Pandora-ready for seamless online audio streaming and listening.
Best for: Online-savvy audio lovers looking for a purely wireless, heavy-duty and easily paired device-to-speaker model.
Whether it's for personal, home or professional use, a good-quality laptop speaker can be found at most online retailers to help you enjoy a high-quality audio experience.
---