For children who are not yet ready to ride a
BMX bike
, a scooter is an excellent alternative. Not only are they more stable and less likely to topple over than a bike, but they also teach a child the importance of balance and safety while going at a faster than walking speed. When shopping for a scooter for a child, be sure to look for one that is manufactured by a reputable brand and is both durable and safe.
1
Mini Micro T-Bar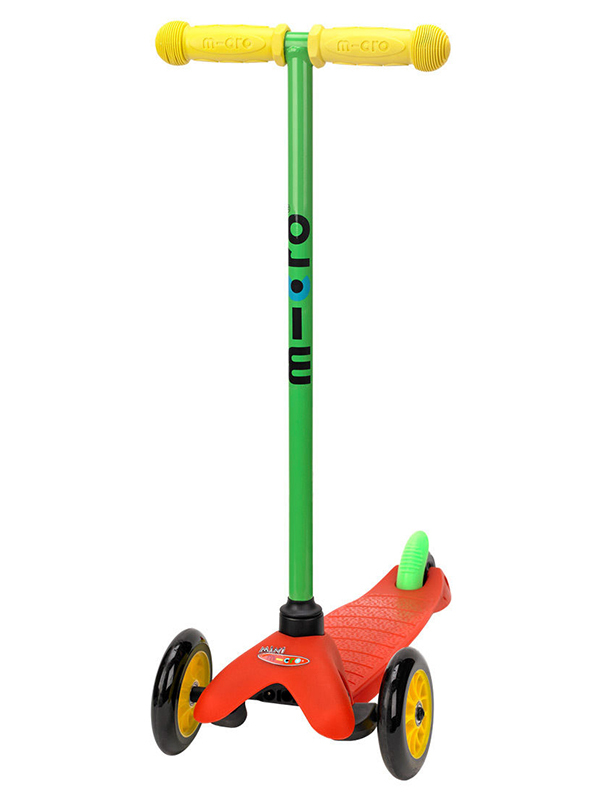 Perfect for a young child, the Mini micro t-bar is available in a multitude of bright colours that scream fun and excitement. More important than the colour is that this scooter features a wider than average base that allows a child to balance both their feet on the bar. This makes balancing on the scooter easier but still allows the child to use their foot to stop in an emergency. Designed for ages three to five, this scooter utilises a lean-to-steer design that teaches children how to turn left or right without fear of falling over.
---
2
MGV vx4 Team Complete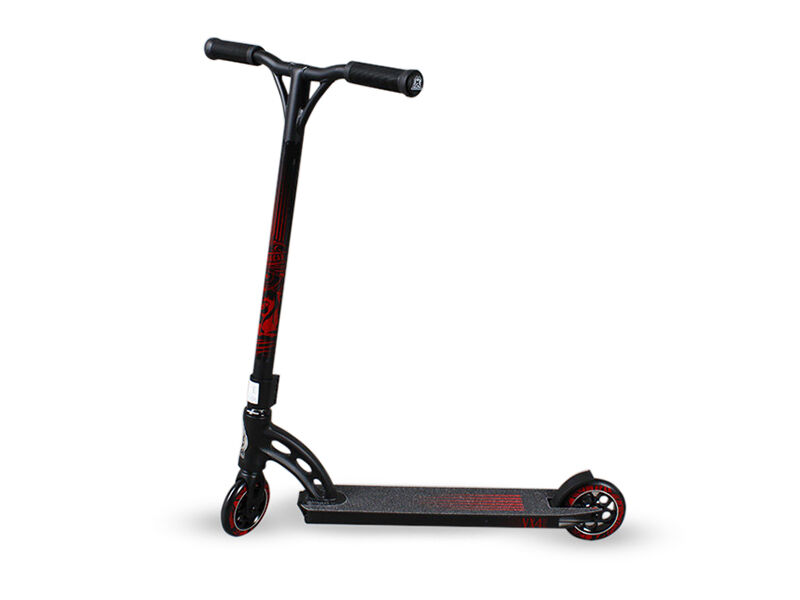 Built for children who are slightly older (ages 7-9), this scooter is made from a durable aluminium frame. Because it has a narrower foothold, it is not designed for a young child who wants to use both their feet to stop. Instead, this is the perfect scooter for a child who might want to work their way toward a skateboard. The lightweight frame and sturdy design make it the perfect scooter to learn how to do beginner tricks at a skate park.
---
3
Vtech 3-in-1 Zebra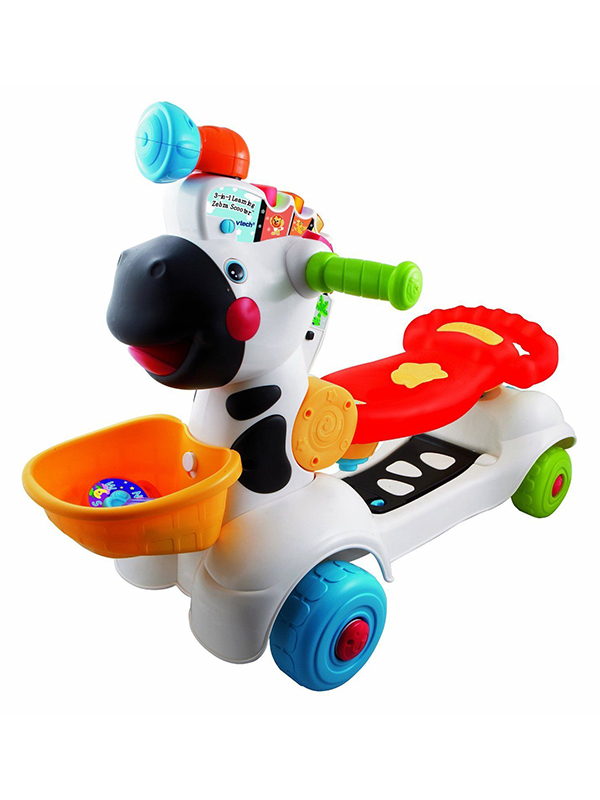 Designed for a young child or older toddler, this product is much more than just a traditional scooter. Resembling a zebra, the child can push, ride, and sit on this scooter while learning about the environment, different animals and colours. The flashing lights and the continual phrases that emit from the zebra provide hours of fun.
---
4
Grit Tremor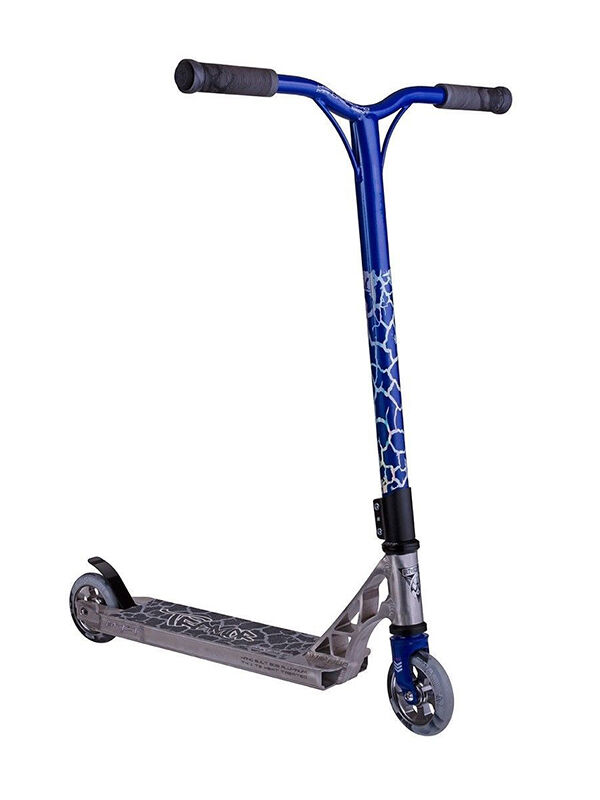 Best for children ages 6 and up, the Grit tremor stunt scooter is available in more than ten different colours and offers an excellent value for the price. While the design may look simplistic, the scooter is actually designed to be a stunt bike because it has a high-tensile fork that is similar to what is found on a bicycle that allows for flexible suspension. It includes a fender brake and specially designed handlebar that can be adjusted.
---
5
Micro Sprite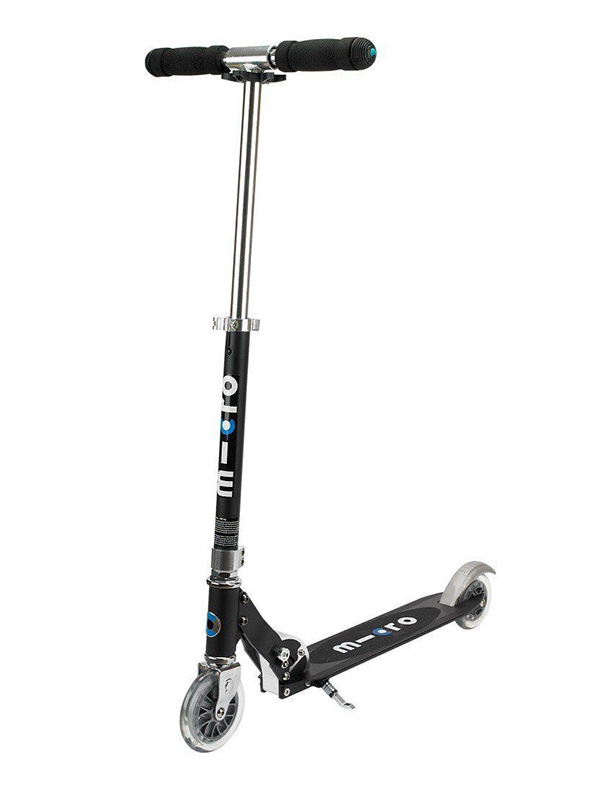 The Micro Sprite is the perfect upgrade for a child who has already used a three-wheeled scooter and is ready for one that has only two wheels. Because it steers like a bike, with a 360-degree turning radius, this is the perfect scooter to give to a child to use before learning how to ride a bike. Like a bike, this scooter even includes a kickstand to keep it upright when not in use.
---