Trampolines are a great option for an
outdoor toy
that parents can enjoy with their kids. The three top rated trampoline brands are Springfree, Action, and Vuly. Many reviewers have assessed these trampolines and identified their key features and benefits. Before making a purchase, parents should learn more about each trampoline brand and decide which is best for their needs.
1
Springfree Trampolines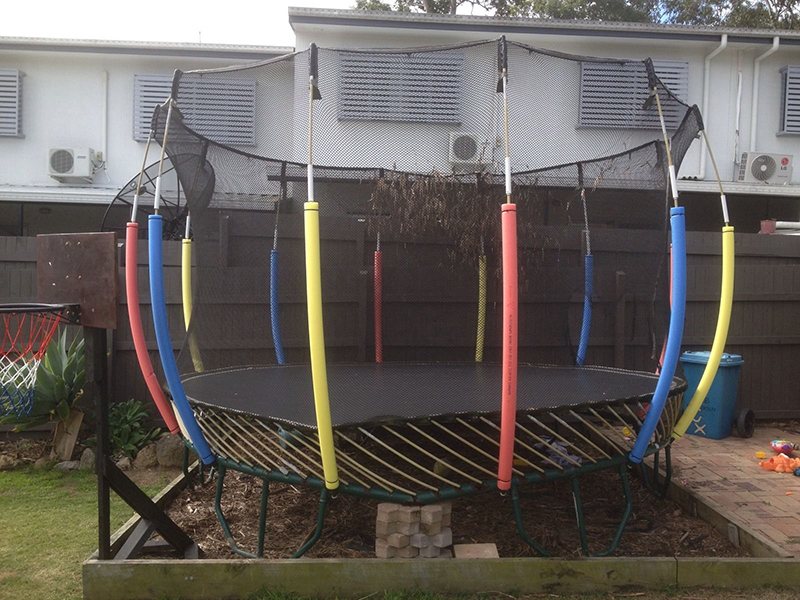 Springfree trampolines have an extremely good reputation for safety, although many parents are put off by their high prices. Springfree uses a spring-free design, which eliminates the risk of small fingers being caught in the trampoline springs. The jumping area is safely far from the structural frame, with jumpers kept safe by the net enclosure that surrounds the bounce mat.
Reviewers say that Springfree trampolines have a very sturdy construction. The rods used in the construction are flexible and unlikely to cause injury if a child falls onto one of them. The only problem with some Springfree trampolines, according to many parents, is that their upper weight limits tend to be lower than those for Vuly trampolines, which could prevent parents getting in and bouncing with their kids.
---
2
Vuly Trampolines
Vuly is a company that was formed in Brisbane, Australia. This brand offers a range of Australian-designed trampolines to suit most budgets and needs. From the more affordable Vuly Classic trampoline design, to the high-end Thunder model, Vuly trampolines offer a winning combination of safety and fun. Some of the larger Vuly trampolines have maximum weight limits of up to 150 kg, which means that parents can join in the fun along with their kids.
Vuly trampolines use a spring design, with thick padding to protect jumpers from injury. Reviewers note that the bounce mat has extremely good action, springing back evenly after each bounce. This allows jumpers to bounce higher without putting strain on their backs. Vuly trampolines use an Australian galvanized steel frame that is strong and sturdy.
Vuly also sells a range of trampoline accessories, including trampoline skirts with storage areas for jumpers' shoes, basketball rings, and ladders to help small kids get on and off the trampoline.
---
3
Action Trampolines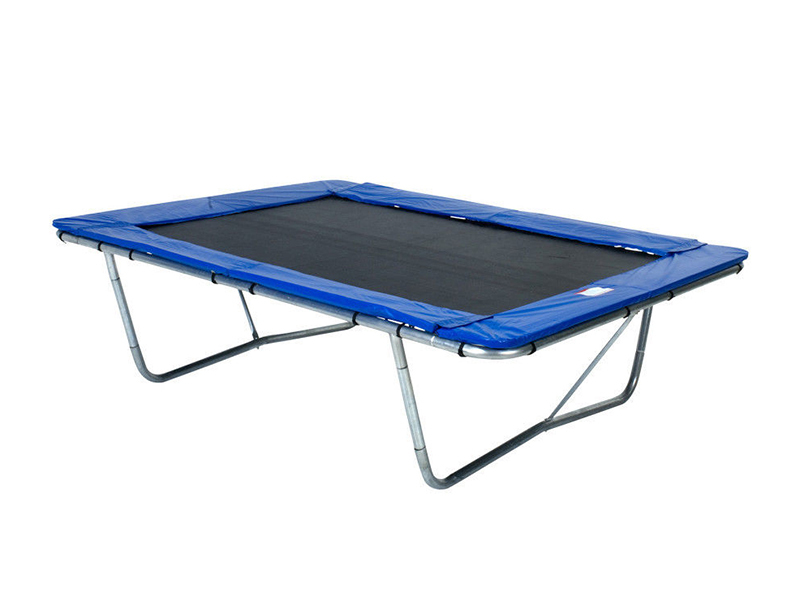 Action trampolines are generally more affordable than Springfree or Vuly trampolines. Action makes many trampolines specifically for small children. When using these trampolines, it is important not to exceed the maximum weight limit.
Although the construction of Action trampolines is not as sturdy as the more expensive trampoline brands, parents can buy anchor kits to keep these trampolines firmly anchored to the ground, preventing any risk of them blowing over in strong winds. Other accessories and replacement parts are also available.
Action trampolines are priced much more affordably than other brands. Therefore, parents who are not sure whether their child will use a trampoline may want to purchase an Action brand to avoid the risk of wasting money. Alternatively, a second-hand Vuly or Springfree trampoline can also be an affordable option.
---
Conclusion
A trampoline can be a great toy for both small and large kids. They are readily available online and in stores so it's easy to get in on the fun. When considering which trampoline to buy, pay attention to the maximum weight limits to make sure the trampoline is suitable for the kids who will be using it.