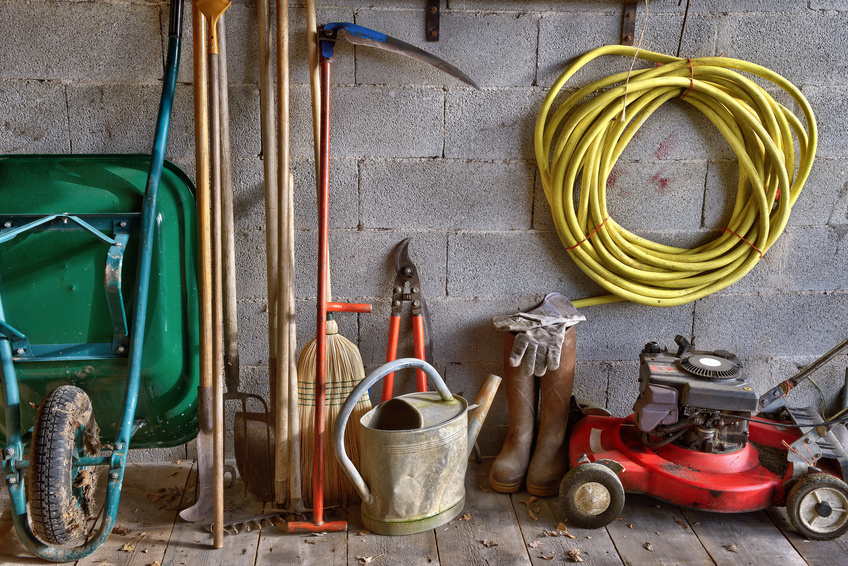 Hardware tools are often expensive, and sometimes, they can be quite an investment. Keeping them properly cleaned and stored can save DIY enthusiasts both time and money. Power tools, hand tools, and garden tools all need careful attention from their owners. From purchasing the right storage cases for gardening and power tools to making sure the children cannot reach any of the tools, reading more about how to store hardware can help individuals keep their tools in safe and good condition.
Purchase the right storage boxes and cases
When shopping for storage boxes and cases for hardware, consumers should consider the space they have available. One of the best options to store hardware is a toolbox, which allows consumers to make use of their space efficiently. Moreover, using a toolbox means that an owner can easily see the tools at a glance. Toolboxes come in a wide variety of styles and sizes. A basic one should be able to contain screwdriver sets, pliers, hammers, wrenches, a tape measure, utility knives, levels, and more.
Another option for storing a large number of tools and cases includes purchasing a hardware storage cabinet or a pull-out hardware storage case. These are a particularly good choice for those who are looking to store all of their hardware and power tools in one place.
Use a pegboard to store hardware storage
If space is a problem, a pegboard is a good solution for storing hardware. Consumers can purchase a pegboard that comes with all of the rings for easy storage or use a DIY one. A pegboard is a good idea for organising hardware because it allows consumers to label everything clearly and find what they need quickly. Pegboards are available in various sizes and people should take accurate measurements of their walls before purchasing one.
Protect hardware from rust
One of the best ways to keep hardware away from rust is to keep everything in a dry place. In most cases, basements and garages have humidity issues, especially when they are not air-conditioned or heated. Consumers who intend to keep their tools in this kind of location should consider investing in a dehumidifier to protect their gear from dampness. Another option to keep rust away from the hardware tools is using silica gel packs, which are a very good way to keep moisture at bay. Individuals can simply toss them in toolboxes and drawers. Alternatively, they can choose to purchase a rust inhibitor that serves the exact same purpose. Rust-free linings are available for drawers as well.
Take care of children's safety
When storing hardware, consumers should be sure none of the tools are in the easy reach of children. This means hanging the tools on a high pegboard and using locks for any drawers and toolboxes. Consumers should pay particular attention to power tools and any sharp objects. As a rule of thumb, a person should never leave children unattended in a basement or garage where hardware is stored.
Store power tools in their original boxes
Consumers should store power tools in their original boxes whenever possible. Most power tools come with hard plastic boxes, which can protect the tools from humidity and any other types of damage. Those who own power tools that were purchased secondhand and did not come with the original box may have to look at some of the special boxes available for sale separately.
Clean the tools properly after each use
Cleaning the tools properly after each use and before storing them is a good way to keep them in good condition. People can simply wipe down most hand tools with a rag. For garden tools, consumers may wash, dry, and oil them before storing. When cleaning power tools, people should make sure they are unplugged before wiping down the surface and lubricate the moving parts. For power tools, users may want to consult the owner's manual that comes with the item in order to make sure they clean and maintain it properly.
How to buy hardware storage items on eBay
Whether you are looking to purchase storage boxes for your DIY tools or are looking for new tools to add to your collection, it is easy to find exactly what you are looking for with a simple search on eBay. Simply type the name of the item you are looking for into the search bar on any page of the site, and then browse through the selection of results you receive. If you want to save money on delivery fees, try to purchase items from a seller located in your area.