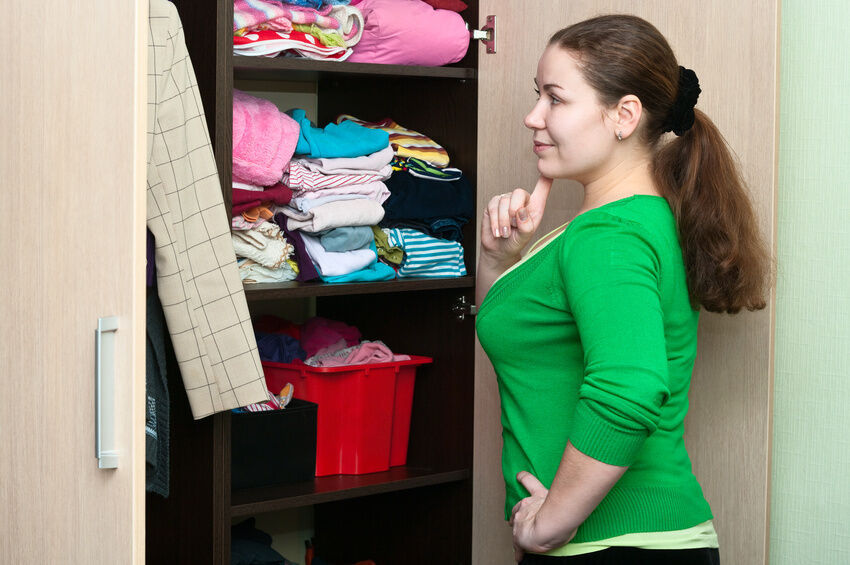 Regardless of the size of a home, it will be appreciated and made more liveable if it is neat, tidy, and well organised. Homeowners do not necessarily need to have an abundance of closet space or a large basement or garage to be organised. What they do need to do is to de-clutter; get rid of what they do not need, want, or use; and then assign a "home" within the home for those belongings. Organising a home is as simple as assigning everything a place, making sure everyone knows what goes where, and ensuring everyone puts things where they belong. Read on for the top tips to make this ideal a reality.
Out with the Old, Unwanted, and Unused
Clutter is the enemy of an organised home, so step one in creating an organised space is to de-clutter. The most difficult part of this step is convincing all family members to let go of items that are just taking up space. If anxious about de-cluttering, consider reading a helpful book on the topic beforehand. Start the clean-up process early in the day, and have all residents of the home participate. Set out large boxes labelled "Donate," "Sell," "Recycle," or "Discard," and get to work filling them with belongings. To encourage more purging, brainstorm a fun way to spend money that will be earned from selling items (put the money toward a trip, outing, new TV, or something everyone agrees is desirable).
A Place for Everything
If the home is full of piles, go through each one to determine the contents. For stacks of paper (mail, schoolwork, keepsake letters, and newspaper clippings, etc.), there are many options for organising these documents. File folders, filing cabinets, and decorative bins and boxes are must-have items when organising. Some papers (tax forms, receipts, owners' manuals, etc.) need to be kept for various reasons, but they do not require frequent access. Store these papers in stackable plastic or paper bins and boxes, and place them in a closet or attic. Other papers (school work, coupons, and recipes) that will be referenced often can be kept organised and easily accessible in decorative boxes or bins. Store them on shelves or in drawers.
Speaking of drawers, most homes have at least one (or more) junk drawer. It is fine to have a catch-all drawer for small odds and ends, but it should be routinely organised to prevent overwhelming messes. Drawer dividers are easy and inexpensive to make. If problematic piles consist of larger items like books, toys, crafting supplies, or shoes, purchase simple storage chests. Homeowners can organise materials within the chest, and then close the lid to keep the house looking neat and tidy.
Out of Sight and Mind in a Bad Way
One reason why homes become messy and unorganised is because family members forget what is stored (or should be stored) in the drawers, closets, and dark cabinets of the house. Solve this problem by making labels. If a child's room is full of clothing and messy toys, help him or her keep the room tidy by labelling the drawers. Use stickers or labels tied neatly with a ribbon around drawer pulls.
Labelling helps keep adults organised, too. Are there shoe fanatics with shoes strewn all over the place? Store shoes in shoe-size stackable boxes on a shelf in the closet. Take a picture of each pair of shoes, and tape the shoe picture to the outside of its corresponding storage box. Simply look up, spot the photo, and retrieve the correct box.
Laundry Room Tips
Laundry is a big organisational challenge in many homes. One way to keep it in check is to assign each person in the house a dedicated laundry basket. Remove the laundry from the dryer, and place it directly into the owner's basket. The owner can then put away his or her clean clothes away, thus eliminating those never-ending laundry piles.
Once one vows to de-clutter and enlists all members of the household to participate, getting and staying organised is an achievable task. It will take time and effort upfront, but the rewards will make life much more enjoyable and less hectic.