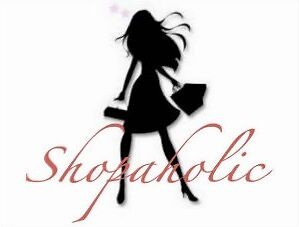 From One Shopaholic to Another...
I've been shopping on eBay for over 10 years and have learned (the hard way...with many a broken heart and lost auction) some brilliant tips to make sure you never end up crying in your cereal over a lost auction again.



Use Auction Stealer:

Whilst there are many different sniping sites out there, Auction Stealer is my favourite. This is a fantastic site which will place your maximum bid on your behalf 30 seconds before the auction ends, essentially "sniping" the auction for you. This means you don't have to be available when the auction ends – just set and forget. And the best part is – Auction Stealer gives you 3 Free Snipes per week! Go to Auction Stealer sign up and get started!



Bid Early and Low:

As soon as you find an item you like, place a bid just above the starting price. This ensures you don't accidentally forget to bid (or maybe can't get to it) and have the auction close with zero bids! I've had this happen plenty of times and often the item isn't relisted. Keeping the bid low ensures the price doesn't go too high too early if someone outbids you – and you can always increase your bid later!



Watch the Auction End:

I can't stress enough how many more auctions you will win if you are able to actually watch them end. Even Auction Stealer can't compete with actually seeing the auction finish – Auction Stealer won't place a bid if your maximum amount has already been exceeded and you'll waste your snipe. Without watching it, the final price may be as little as $1.00 more than your pre-set maximum, however you have the luxury of increasing that maximum if you watch the final moments of the action.



Keep Your Main Bidding to the Last Few Minutes:

Not everyone remembers to (or is able to) watch the end of the auction, giving you more control over the bidding and less competition. If you have the nerve and a good internet connection, put your maximum bids on in the last 30 seconds!

Bidding in the last 30 seconds is risky but can win you the auction. You need to be really set on your maximum price to bid this way. The last 30 seconds is just enough time for you to nudge your bid a little higher, but not enough time for too many other people to outbid you. If you do decide to bid in the last 30 seconds, bid high – don't bother with $1.00 increments because there isn't enough time to increase it much before the auction ends. Put on your highest bid inside the 30 second mark, and then you'll still have a few seconds to increase it if you desperately don't want to lose that item.



Download the eBay App to Your Phone:

If you have an iPhone or other android device, the eBay App is your best friend. It's a free app and it lets you take eBay with you wherever you go. It will notify you 15 minutes before the auction ends so that you have time to bid – no matter where you are! And if you have already placed a bid on an item, it reminds you again at the 5 minute mark so you can watch the auction finish! Just make sure you turn the notification settings on.



Set Reminders on Your Phone (or Similar):

If you don't have an internet-enabled phone/device (or maybe no phone at all) set yourself reminders. Either an alarm on your phone 15 minutes before the auction ends, or some other reminder system so that you don't forget to watch the auction end. Make sure you set your reminder with enough time to log onto your computer and open the eBay item.



Set your Maximum Price:
Decide on a rough price that you are prepared to pay – ask yourself: "What would I pay if I saw this in a shop?" Remember though...this is not a shop. If you miss this one, you may never see this particular item again, so think about your maximum carefully, and make sure it is high enough that you won't regret losing the item if it goes over your limit.

Also think about what you are buying: you may only be prepared to pay $10.00 for a no-name dress – sure, it's pretty, but it probably won't last that long and you'll only wear it for a season. However, a high-end designer label dress is always going to attract a lot of interest from other buyers, it will be well cut and well made from quality fabric, so you will need to be prepared to bid a lot higher. Do a little research and see what similar items retail for new to get a perspective on your purchase.

Always be prepared to bid a few dollars either side of your maximum – try to get it for less, but also think of how upset would you be if the auction finished for 50c over your maximum bid!?



Save Money with Combined Postage:

Have you already won an auction from this seller? Or are you watching a more than one of their listings? If so, and the seller is willing to combine postage, you can afford to bid a little higher on each auction because shipping costs are spread across multiple items!