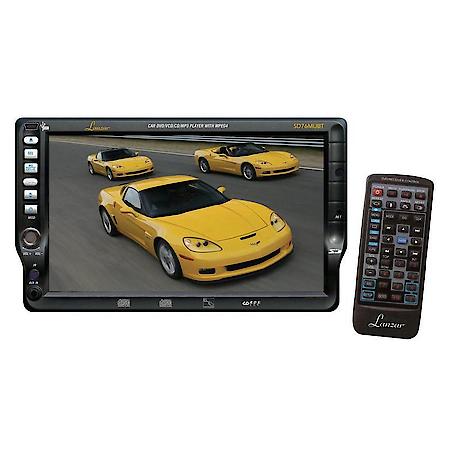 Today, cars and trucks are equipped with a range of accessories to make the driving process easier, more exciting, and more efficient. One of the ways that vehicle manufacturers and owners have done this is through the installation of touchscreen monitors. touchscreen monitors allow for easy accessibility of a variety of data, including music, video, driving directions, and bluetooth communication. Touchscreen monitors provide these, and various other tools at the touch of a finger for both drivers and passengers.
Touchscreen monitors are available for purchase at automotive stores, electronic stores, and online via helpful websites like eBay. Before purchasing a touchscreen monitor the consumer should understand how touchscreen technology works, take into account a couple of considerations before purchasing a touchscreen monitor, and consider multiple touchscreen monitor models.
Touchscreen Technology
Before purchasing a touchscreen monitor for a vehicle, a buyer should have a base knowledge of how touchscreen technology works. A touchscreen is an electronic visual display that a user controls through multi-touch gestures, usually by touching the screen with one or more fingers. Touchscreen technology allows a user to interact directly with the display, instead of through an intermediary, such as buttons or a mouse, making it a very effective system for driving. Touchscreen technologies vary from resistive, to acoustic wave, to variations of capacitive technology.
Things to Consider When Purchasing a Touchscreen Monitor
There are several things to consider when purchasing a touchscreen monitor. Each of these considerations affects the buying process, and as a result should be thoroughly understood by the consumer prior to shopping.
Location
One thing for a consumer to consider before purchasing a touchscreen monitor for their vehicle, is where they would like to install the touchscreen monitor within the vehicle. While this decision depends on what use a consumer has for the touchscreen monitor, monitors are installed either in-dash or in the headrest. If the consumer is interested in using the touchscreen monitor for navigation purposes, or for general purposes geared toward the driver of the vehicle, an in-dash touchscreen monitor is ideal. On the other hand, for consumers who are interested in a touchscreen monitor for its video playback or other options geared toward passengers, a headrest touchscreen monitor may be a better choice.
LED vs. LCD Display
Most modern touchscreen monitors come with either LED or LCD technology. As a result, a cursory understanding of these options is necessary. LED is a flat panel display that uses light emitting diodes as a video display. LCD is a flat panel display that uses the light modulating properties of liquid crystals to create an electronic visual display. LED is typically preferred over LCD for its clarity and precision, and as a result is also more expensive technology. Similar to other monitors, such as those utilised in televisions and computers, touchscreen monitors are also available in both technologies.
High Definition Display
Similar to other flat screen technology, touchscreen monitors also have the option of coming with high definition or "HD" technology. High definition display provides a higher definition than standard and typically refers to resolution that is more than 570 horizontal lines. High definition provides more realistic images and is particularly desirable for touchscreen monitors that display interactive maps, as well as picture and video. High definition display often comes in conjunction with LED or LCD technology.
Desired Features
In addition to the technology utilised by touchscreen monitors, there are also a number of features to choose from when purchasing a touchscreen monitor. Determining what features a consumer is looking for helps narrow down the selection of products available.
Navigation
One of the most popular features of the touchscreen monitors is the interactive navigation feature. Navigation features help drivers get from one place to another by using a type of satellite-based system to determine a driver's location. Navigation features present in touchscreen monitors range in complexity. Navigation features often provide visual turn-by-turn directions, audio directions, as well as visual maps. Navigation features are one of the most popular reasons for purchasing a touchscreen monitor.
Music
Touchscreen monitors also have the option of providing a number of music options. In addition to playing FM/AM radio, touchscreen monitors often display the artist name, song title, and even album artwork of the song currently playing. Further, touchscreen monitors provide for additional subscriptions to internet-based music libraries and satellite radio. Like standard vehicle systems, touchscreen monitors also have the capacity to play compact discs, in addition to various types of MP3 player compatibilities.
Video
Some touchscreen monitors also provide the ability to play video and television programmes. While headrest monitors often have unlimited viewing to a consumer's desired movies and shows, in-dash monitors often only play video and television while the car is in park or turned off completely, for safety reasons. Depending on the specific touchscreen monitor, DVDs are either inserted or uploaded.
Bluetooth
Most touchscreen monitors also have the option of hands-free bluetooth capacity for easy access to a consumer's cellular phone. This requires a consumer to have a bluetooth-compatible phone but often does not require any additional cords or hook-ups. The touchscreen monitor displays the name and the number of the incoming or outgoing call. Some touchscreen monitors even display an uploaded photograph of the caller or the person being called.
Comparison of Touchscreen Monitor Models
There are also several popular models of touchscreen monitors available for purchase. The following chart outlines a few models by analysing the manufacturer, model, features, and location.
Manufacturer

Model

Location

Features

Boss

In-dash

Multiple playback and audio features

MP3 tag display

LCD display

Built-in bluetooth technology

Audiovox

AVXMTCHR1M

Headrest

LED backlight monitors

LCD display

Wireless headphone connection

Universal design

JVC

In-dash

LCD display

CD, MP3, FM/AM functions

Internet-based music library compatibility

GPS navigation system with turn by turn directions

Clarion

In-dash

Multiple playback functions

HD radio tuner

Navigation system

Bluetooth compatibility
There are thousands of touchscreen monitors available for purchase. That being said, this chart should only be used as a starting point for individual research.
How to Buy a Touchscreen Monitor on eBay
Touchscreen monitors are a popular add-on feature for vehicles. eBay has a variety of touchscreen monitors available for purchase, whether you are looking for in-dash or headrest options. Perhaps you are interested in seeing what in-dash touchscreen monitors are available generally. To accomplish this, simply navigate to the eBay website portal and type in-dash touchscreen monitor into the keyword search. After you click the search button, a list of options from various sellers is populated for you.
To make the buying process more affordable, eBay also offers an eBay Deals page. When shopping for touchscreen monitors, be sure to navigate over to this page to see what Automotive & Boats Deals eBay has to offer, including on automotive accessories such as touchscreen monitors. Additionally, be sure to take advantage of eBay's Top-rated seller function. Top-rated sellers are those that provide accurate product descriptions, deliver consistent results, and charge fair postage.
Conclusion
As modern technology continues to advance, vehicle features continue to become more user-friendly. Touchscreen monitors are a great way for consumers to add helpful features to a vehicle. These vehicle features range from navigation tools to safety features, such as hands-free cellular phone use. Touchscreen monitors come with a variety of choices such as LCD display, LED display, and HD display. Often, touchscreen monitors have a lot of similar functions as handheld smartphones or tablet devices.
The advantage to installing a touch-screen monitor in a vehicle after-purchase is that the consumer is the ultimate decisionmaker with regards to where the touchscreen monitor is located and what exact features it encompasses. Touchscreen monitors are just one way to customise a car or truck.
Touchscreen Monitor|Headrest Touchscreen Monitor|In-dash Touchscreen Monitor|LCD|LED