We all know about blind spots—those annoying areas around the car that you hope that no one is cruising in because it's impossible to see them at all. One of the first things we all learn about in driving school is the blind spot. We all know, too, that the bigger the vehicle, the larger the blind spot. That's why so many trucks and buses have that sticker behind them warning drivers to be careful when overtaking.

With Christmas just around the corner, a lot of us are loading up our caravans and getting ready to roadtrip across Australia. Caravans, like trucks and buses, have a huge blind spot. A question that we've been getting frequently has been whether or not we have anything to allow for drivers to keep an eye on what's behind them.

The good news is, we do. At Elinz Electronics, we sell various monitor+camera kits to allow complete peace of mind in knowing exactly what's behind you. All of our kits can be connected to up to two cameras for simultaneous use.

For truckies and those with caravans, our 7" monitor kits are fairly popular. Now, you may be wondering why so many of our customers like them.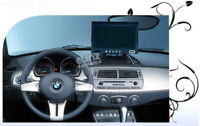 Well, firstly, size matters. It's hard not to love the big, high definition screen which provides a huge, crystal-clear rearview image.
Additionally, the camera that comes with the 7" kit is tougher than any of our other cameras. It's heavy duty, waterproof, and can stand up to tough environmental conditions, which is perfect for bush or interstate travelers. The camera has infrared lights for night vision and can run continuously for as long as you like, so you'll never lose sight of what's behind you. On the slightly more technical side, the camera comes with a 4PIN cable, meaning that the monitor and camera can be hooked up to the same power source. The 7" monitor kits come with either one 20m cable or two 10m cables, which is popular amongst those who need to be able to constantly disconnect and reconnect trucks from trailers (or caravans from cars).
Understandably, some drivers have a lot of dashboard clutter. For some, the dashboard is the home of a street directory, GPS, mobile phone cradle, bobblehead action figure… they need a screen that's more petite. Still for truckies and caravan drivers is our smaller 3.5" screen with a CCD camera.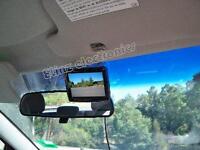 Like the 7" kit, the camera is heavy duty, waterproof, has infrared lights and can run 24/7. The main difference in this kit is the screen size and camera cables. Unlike the 7" kit's 4PIN cables, the 3.5" monitor kit comes with RCA cables, which means that both camera and monitor will need to be powered up separately. It also only comes with one 10m cable, but additional cables can be bought for a slight additional cost.

Our last option is one we often recommend to those drivers who have a normal, standard-sized car, but would like just one little extra bit of security when reversing into their driveways. Our 3.5" monitors with CMOS cameras can do just the trick.

CMOS, CCD. It may sound complicated, but you don't need to be a tech whiz to be able to get the difference. Have a look at images of the two:

CCD camera: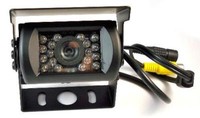 CMOS camera: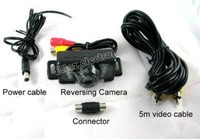 As you can see, the CMOS is not as heavy duty as the CCD camera. However, it's fine for anyone with a standard 12V vehicle, and we have no hesitation recommending it for anyone who just uses it for sub/urban travel. Like the CCD, it is waterproof and has infrared lights for night vision. The CMOS camera is meant to be connected to the reverse light to only shows the image when the car is in reverse. This kit comes with a 5m cable, but additional cables can be bought for a minor additional cost.

Thinking of getting a kit? Great! If you're wanting to get a kit for a specific setup but would like just that little bit of extra assurance that you're getting the right one, just feel free to email sales@elinz.com.au or call us at 1300 881 773, and we'd be happy to let you know whether or not you're on the right track.