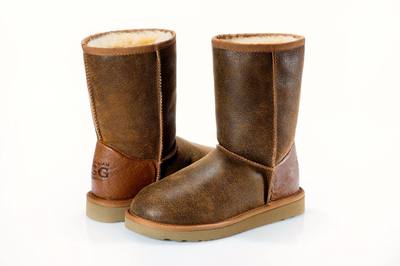 Add a caption
Nappa Short Australian Ugg Original from OZ STORE Australia
How to care after your ugg boots to look great at all times?
Water protection and wearing in different seasons

Due to the delicate nature of sheepskin, walking in water and ice should be avoided as this can damage and stain the material of your boots.

However, thanks to Waproo water protection spray, you no longer need to worry! The spray (which is a free item when you buy a pair of sheepskin boots from OZ STORE, worth $20AUS) means that you can brave all weathers without worrying about damaging the material of your boots!

Cleaning

Firstly, apply a small amount of water to the boots.

You then want to apply a small amount of cleaner and conditioner to the boots.

Remove the excess water and soap.

Stuff the boots with tissue while they dry to stop them using their shape.

Using a suede brush to gently neaten the outside of the boots.

TIP: a small amount of baking soda in the boots will help eliminate any odours!

Fixing rips and holes and replacing buttons

To avoid rips and tears in the first place, keep nails trimmed and do not stuff your trousers into them which ultimately stretches and damages the material.

Most shoe repair places will fix this for you for a small price.

However, if you want to do this at home, use a needle and thread and watch some tutorials on YouTube – there are some great ones out there!

New insoles

Like all shoes, over time the sheepskin in the boots will wear away and lose their insulation.

For a small price you can buy replacement insoles that keep your boots fresh and warm!

Take out the old insoles and give your boots time to air out to eliminate any odours.

Then simply place the new one in and voile, a good as new pair of boots!