We've Got a Universal 1 DIN Car DVD Player That Lets You Enjoy Hours of Entertainment
Are you having a hard time finding an in dash entertainment system that is compatible with your car's make and model? If you are, then why waste your time and effort when you can easily get a
universal 1 DIN car DVD player
at Elinz Electronics? This device is suitable for cars whose head unit measures 180 millimetres long and 50 millimetres tall.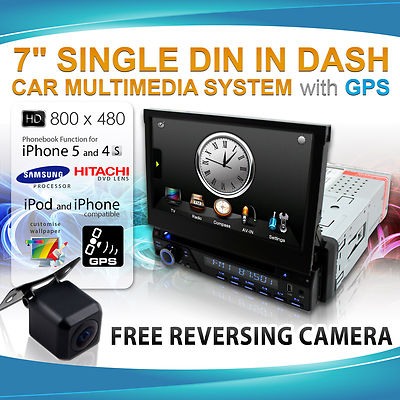 What can you expect from Deluxe-RVSMALL?
Deluxe-RVSMALL is one of Elinz Electronics most popular universal car entertainment systems. Aside from being compatible with almost any car make, year, or model, it is chock-full of features many car owners will love. Let's take a look at what makes this entertainment device extra special.
1.
7" high definition touch screen LED panel.
This
car DVD player
features a seven-inch high definition monitor with fully integrated touch screen function. From navigation to DVD settings, you can control all interface from the screen. The monitor also has an auto-dimming function that automatically reduces the screen's brightness when the car's headlights are switched on.
2.
Built-in GPS navigation system.
With Deluxe-RVSMALL, you'll get two electronic devices in one. It has a built-in genuine ARM 11, Win CE 6.0 GPS navigation system with processing speeds of 664MHz. It comes with the latest Australia map and has been preloaded with the latest red light, speed cameras, school zone, low bridge voice alerts and comprehensive POIs.
3.
Multi-region, multimedia player.
Deluxe-RVSMALL features a multi-region DVD player that can play DVDs, CDs, and VCDs from all regions. It can also play music and movies in digital formats such as MP4, MPEG, and WMV. It also has built-in radio tuner with 30 stations and RDS function.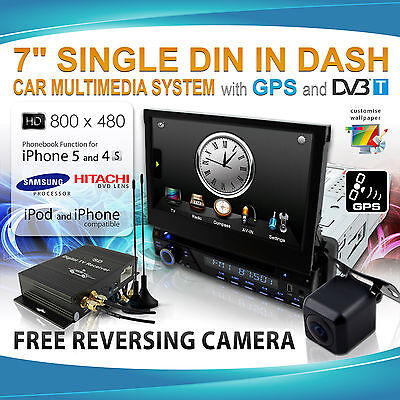 4.
Bluetooth connectivity
. With this
single din car GPS DVD player
, you can connect your mobile phone for complete hands-free function. Thanks to the device's Bluetooth connectivity, you can make and receive calls through the system. Deluxe-RVSMALL also supports A2DP technology that allows you to wirelessly listen to music stored in your mobile phone.
5.
Extra audio and video inputs.
Enjoying other entertainment devices with Deluxe-RVSMALL is a huge possibility. It has extra AV inputs that enable you to connect extra screens, audio sources, and other electronic devices to your entertainment system. In fact, you can also connect a reversing camera to the system.
6.
Digital TV box.
A variation of Deluxe-RVSMALL comes with a DVD-T box. With this device, you can enjoy digital TV whenever and wherever you might be.
If you want an excellent car entertainment system that won't cost you an arm and a leg, you should give Deluxe-RVSMALL a shot. Meanwhile, if you have questions or enquiries about this product, feel free to contact us anytime. We at
Elinz Electronics
, will be more than happy to assist you.