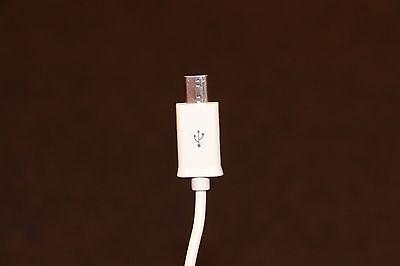 Use Satndard Micro USB 2.0 Cable to charge Samsung Galaxy S5
A big question emerges to the users, who upgraded their mobile phones from older micro USB phones to Galaxy S5, is can they use their old cable to charge their Galaxy S5?
The answer is YES.
You can still use your normal Micro USB 2.0 cable to charger your phone, However, you can not use your old cable for Data Sync.
New Micro USB 3.0 (See Picture below) have a partition one bigger than other. Big one is Micro USB 2.0 partition, which is used for charging purpose in Samsung Galaxy S5 and also in Galaxy Note 3. 2nd partition is there to give your phone a faster data transfer speed of USB 3.0 standard.

So, if you own the new Galaxy S5 or Note 3, the good news is, you can still use your older cable for charging in your car or from your wall charger. The charging speed with both, supplied Micro USB 3.0 & Micro USB 2.0, cables are same. So, don't worry about charging speed, it will remain super quick as long as you use wall/car USB adapter at the spec of 5V, 2.1A atleast for these devices, even for Samsung Galaxy S3, S4 and S2, you can use the same adapter. This will make your devices charge faster.
Please get a USB adapter of 2.1A at least, higher the current the better it is. If it is a 1 port USB adapter 2.1 is enough, not only for big smart phones but even for a tablet. However, if you are buying a charger I suggest you go for 3.1A, so that it will charge both of your devices quickly. See the following item as a guide.