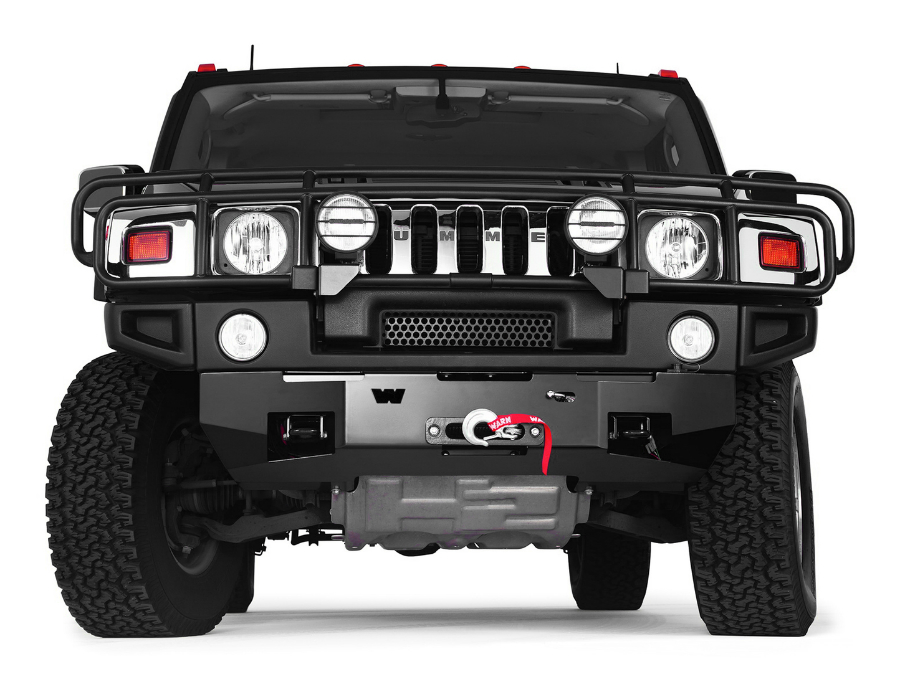 A bumper bar that has been crushed in a collision is actually good news. It means that only the bumper bar has to be replaced, instead of many other parts which would be much harder to fix. Still, buying a new bumper bar is often an expensive ordeal, depending on the model of vehicle. For this reason, there is a market for used and reconditioned bumper bars and many automotive body repair shops are catering to this market by selling used bumper bars for much less than a new one would cost.
When shopping for a used bumper bar, one should understand the differences between used and reconditioned parts, know the different parts of a bumper bar, be able to assess the condition of a used bumper. One should attempt to learn these tips prior to shopping for one online at helpful websites like eBay.
Used and Reconditioned Bumper Bars
A used, or second-hand bumper bar, is one that has been taken off a vehicle for whatever reason and has been deemed in good enough condition to sell again. However, since there are no standards for assessing the condition of the bar, shoppers need to take responsibility for checking the integrity of the bumper bar. Since the bumper bar cover is usually plastic, it is fairly easy to tell if there is any serious damage to the bar. The quality of used bumper bars varies widely making it important to pay close attention to what one is purchasing.
Reconditioned bumper bars are used bumper bars which have been taken off a vehicle and worked on to bring it back to 'like-new' condition. This means not only the appearance but the integrity of the bar is just like new. Naturally, these often cost more than used bumper bars. Buyers still need to check the qualifications of the shop reconditioning the parts to ensure quality.
Parts of Bumper Bars
The term 'bumper bar' is used in a few different ways. While it refers to the entire piece that is intended to cushion a car's body in case of an impact, it may be used to refer to just the plastic, fibreglass, or metal cover. There are at least three different parts that make up a bumper bar, and there may be more in some car models.
Bumper Bar Cover
The cover of the bumper bar is usually made of plastic, fibreglass, or metal. Metal bumper bars are oldest, and were originally intended to protect the car in case of impact. In more recent times, plastic and fibreglass have become more common and are used for the safety of pedestrians in the event of a collision. Some cars have bumpers in which the headlights and other signals are set. These provide the least amount of protection in a collision, as the lights and other electronics are easily be shattered with enough force. Other models have bumpers which protrude from the car and provide more cushioning and protection for the car. When the bumper bar does not provide enough protection, many additions such as bull bars, nudge bars, and grille guards, and skid plates are available to protect the car.
Reinforcement Bar
The reinforcement bar is the material behind the cover that actually absorbs the force of an impact. Arguably the most important part of the bumper, the reinforcement bar is often made of various materials, but is always designed to absorb the shock and crush in case of a collision to protect more important parts like the engine. Reinforcement bars are also available to be bought separately.
Rubber Strip
Many vehicles have a rubber strip that fits on the outside of the cover. This protects the bumper bar cover from scratches and chips. Rubber strips also have to be bought by make and model as there are different sizes and forms used in different vehicles.
Ensuring the Right Bumper Bar Fit
The single most important factor when shopping for a bumper bar is the fit. This is often only ensured by choosing a bumper bar that is made specifically for the make and model of the vehicle. Even within a single make and model, variations exist based on the year and the trim level of the vehicle. Vehicles are often given 'facelifts' without changing the model name.
This factor affects the overall fit of the bumper bar. The only way to avoid buying a used bumper bar that does not fit (especially since used car parts often cannot be returned) is to thoroughly research the vehicle model to make sure the bumper was not changed in any way after the model first came out. Be sure to ask the seller about the models that are compatible, and avoid sellers who are vague or unhelpful.
Assessing the Condition of a Used Bumper Bar
After the right fit has been ensured, the next step is to determine the condition of the bumper bar being sold. Used bumper bars are usually sold 'as is', meaning that the buyer should be aware of any defects before purchase, and be prepared to do any repairs that are necessary. The ease with which defects are repaired depends on the bumper bar material. In general, defects fall into one of three categories based on the ease of repair.
Minor Defects
Minor defects include scuffs, chipped paint, and scratches. These are mainly aesthetic issues that do not compromise the strength of the bumper bar. These disappear with painting that is usually necessary in any case to make the bumper bar match the vehicle.
Dents
Dents are a smaller problem with plastic bumpers than with fibreglass or metal bumpers. Dents in fibreglass and metal need professional tools and expertise to repair. Dents in plastic, however, are often repaired at home with only the use of a heat gun by heating the inside of the bar, and then using a rag to straighten out the plastic. Be aware that it may or may not require repainting, depending on the size and severity of the dent.
Tears and Splits
Tears and splits, along with major scratches, are a major defect that render the bumper bar useless. Broken bumper bars need to be reconditioned with professional plastic or metal welding tools. These are often tools that may not be worth buying used.
How to Buy a Used Bumper Bar on eBay
Buying a used bumper bar on eBay is easy and fast. Simply enter the search term 'bumper bar' in the search box found on any one of eBay ' s web pages. Then, refine the search by choosing the appropriate category that fits most appropriately. Used bumper bars are found simply by choosing the option 'Used' under the search criteria 'Condition'. Once within the correct sub category on eBay, you may then enter the make and model of your vehicle in the search box to find bumper bars for your car. Alternatively you can browse through deals on automotive items.
Reading the entire listing carefully is very important, as is looking at all pictures to get a clear idea of any defects there might be that one needs to be aware of. Be sure to check the seller's feedback score, and look for eBay's 'Top-rated sellers' who have an award icon next to their names. These are sellers with excellent feedback who have a long history on eBay. These particular sellers often offer expert advice on which bumper bar to buy based on your needs.
Conclusion
Used bumper bars are the first choice of many car owners when their vehicles get in a wreck. For a fraction of the price of new OEM bumper bars, one might find a used OEM bumper bar that looks as good as new after a paint job. All parts of a bumper are able to be found on the market including the cover, the reinforcement bar, and even the rubber strip that some cars have.
Minor defects like scuffs and scratches are unnoticeable after a paint job, which is usually needed anyway. Even dents are often fixed, especially if the cover is made of plastic. However, bigger defects like breaks and cracks need professional reconditioning. By learning to find used bumper bars on eBay, vehicle owners usually always end up saving money and getting their cars fixed in record time.
bumper bar|used bumper bar|reinforcement bar|bumper bar cover|bull bar