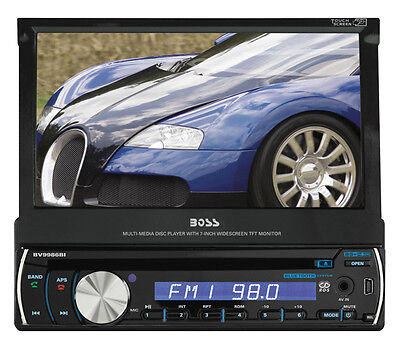 Replacing a monitor or buying a monitor for the first time does not have to involve purchasing a brand new unit. With the quality of technology today, many used monitors offer solutions that are as reliable and viable as purchasing new monitors. A used monitor provides a consumer with an often more affordable alternative for acquiring a new display, and it also makes for a more environmentally-conscious choice.
When shopping for used monitors, it can be helpful if consumers first familiarise themselves with the types of monitors that are available in the used marketplace as well as the characteristics and features they may find on these units. Considering that traditional, offline electronics vendors do not usually offer a wide range of used equipment (if they offer used equipment at all), consumers may also want to explore the range of possibilities they can find online through vendors like eBay.
Features and Characteristics of Used Monitors
There are several different types of screen sizes, display technologies, and features that are available on computer monitors. Understanding these aspects of monitors can help consumers make more informed choices during the purchasing process.
Display Technologies Leveraged in Used Monitors
There are three main display technologies that are used in most monitors that are available in the used marketplace today. These various technologies deliver different resolutions and display qualities and can come with varying price points.
CRT Display Technology in Used Monitors
CRT, or Cathode Ray Tube, technology is the oldest display technology available in the marketplace today. This technology utilises a vacuum tube to create the display, and this necessitates a large, cube-like form factor for the monitor. These are the monitors that were in wide use during the 1980s and 1990s and even into the 2000s.
Some designers and visual artists working on budgets still use these monitors today because they believe that a quality CRT still delivers a more detailed picture than a lower-end LCD monitor. Many consumers also enjoy the sturdiness of these monitors, although they do certainly take up more space on a desk than more modern monitors. They are easier to clean than LCDs, too, as LCDs need to be cleaned very carefully in order to not damage the screen. Retro gamers also covet CRT displays, claiming that the older technology does more justice to legacy video games.
LCD Display Technology in Used Monitors
LCD technology is the most prominent technology used today. An LCD monitor offers a middle-of-the-road quality between CRTs and plasma displays, both in terms of display quality and price. This technology uses the way in which liquid crystals modulate light to create a display. This approach requires much less space than CRT technology, which allows these monitors to have a 'flat screen' form factor. These monitors are valued by many users for their compact and lightweight designs. They are also capable of displaying HDMI and DVI content natively without any analogue conversion. A used monitor that uses LCD technology is also typically relatively energy efficient, and this makes many of these monitors an eco-friendly and cost-conscious choice.
Plasma Display Technology in Used Monitors
Plasma technology delivers the clearest and highest quality display that is available today. This image quality, however, comes at a price, and even used plasma monitors come in at much higher price points than used LCD or CRT monitors. The technology used in plasma displays is based on the same principle as the fluorescent lamp, and it leverages the power of the electrical charge in ionised gases. Plasma displays are also flat screen monitors like LCDs and can render high-resolution images across very large monitors.
Screen Sizes in Used Monitors
Another decision consumers need to make when shopping for used monitors is screen size. Monitors run the gamut from screens as small as 15 inches or less to enormous monitors with 31-inch screen sizes. As with a television, screen size of a computer monitor is measured on the diagonal, and consumers should keep this in mind when selecting a screen size. The average screen size in the marketplace is typically around 17 to 19 inches. When selecting screen sizes, consumers should consider their space limitations and the intended use of the monitors. Some consumers prefer large displays for graphic design or watching video media, while those who use their computers primarily for word processing and Internet browsing may not prioritise large screen sizes.
Maximum Resolution in Used Monitors
Consumers may also wish to consider the maximum resolution of monitors when shopping for used units. The display resolution of a monitor defines how many individual pixels are used to render an image on a screen. A higher resolution translates into a more detailed image. The following table lists some of the most common resolutions available in used monitors today.
| | | | |
| --- | --- | --- | --- |
| Display Resolution | Aspect Ratio | Pixel Width | Pixel Height |
| VGA | 4:3 | 640 | 480 |
| SVGA | 4:3 | 800 | 600 |
| WSVGA | 17:10 | 1024 | 600 |
| XGA | 4:3 | 1024 | 768 |
| XGA+ | 4:3 | 1152 | 864 |
| WXGA | 16:9 | 1280 | 720 |
| WXGA | 5:3 | 1280 | 768 |
| WXGA | 16:10 | 1280 | 800 |
| SXGA- (UVGA) | 4:3 | 1280 | 960 |
| SXGA | 5:4 | 1280 | 1024 |
| HD | 16:9 | 1360 | 768 |
| HD | 16:9 | 1366 | 768 |
| SXGA+ | 4:3 | 1400 | 1050 |
| WXGA+ | 16:10 | 1440 | 900 |
| HD+ | 16:9 | 1600 | 900 |
| UXGA | 4:3 | 1600 | 1200 |
| WSXGA+ | 16:10 | 1680 | 1050 |
| FHD | 16:9 | 1920 | 1080 |
| WUXGA | 16:10 | 1920 | 1200 |
| QWXGA | 16:9 | 2048 | 1152 |
| WQHD | 16:9 | 2560 | 1440 |
| WQXGA | 16:10 | 2560 | 1600 |
The most common display resolutions in monitors are XGA and SXGA, or Extended Graphics Array and Super Extended Graphics Array. Again, for those working in visual media or who frequently watch quality movies and television programmes on their computers, the higher the resolution, the better.
Buying Used Monitors on eBay
Shopping for used monitors on eBay can be one of the easiest and most convenient buying methods for consumers in the used market. This site acts as an aggregator for thousands of vendors and is one of the most popular retail options for those who want to buy or sell used electronics and goods. To begin shopping on the site, run a keyword search for a used monitor in the search bar found on any page on the site. You can use a general term such as 'used monitor' and then use the refinements eBay offers to help narrow the results. Click on the title of any listing that looks appealing to review it in greater detail. Alternatively you can browse through deals on automotive items, electronics, and more.
Getting to Know the Sellers on eBay
As you review various listings, take a moment to review the sellers, as well. This can provide information that is as useful as any product or payment details. Click on a seller's name on a listing page to access that seller's own page. There, you can scan through past listings to get a sense of a seller's experience and also review customer feedback for the seller. \
Conclusion
Used monitors offer an affordable and environmentally responsible answer for consumers who are in the market for a new computer display. Shopping for a used monitor does not have to be an intimidating process. Consumers simply need to understand the basic characteristics and features of monitors before they begin their searches. Considerations such as display resolution, screen size, and the display technology used in a monitor should all factor into the selection process.
Finding used electronics can sometimes be a challenge locally, but there are other options. By accessing the used marketplace on a site such as eBay, consumers can take advantage of the diverse catalogue of options and user-friendly features to quickly find used computer monitors that can deliver quality visuals and enhance their computing experiences.
used monitor|used LCD monitor|used plasma monitor|used CRT monitor|refurbished monitor