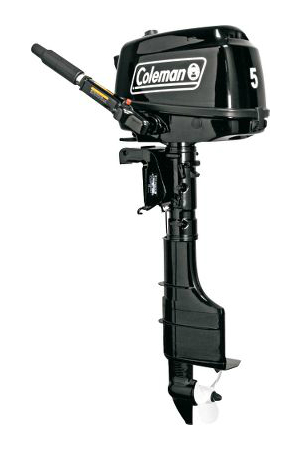 An outboard motor is an essential accessory for small watercraft. It provides boat owners with a convenient and efficient way to propel a boat through the water. For those consumers who want to save a bit of money and who may also be interested in recycling, buying a used outboard motor can be a great alternative to buying a new one.
Before shopping for one of these motors, however, consumers should take some time to learn a bit about these units and how they work. It is also important that a buyer understands how to match an outboard motor to a boat correctly. Finally, exploring retail options beyond traditional, offline vendors, such as the online retailer eBay, can give consumers a much more diverse approach to purchasing used outboard motors.
What Is an Outboard Motor?
An outboard motor is a motorised propulsion system that attaches to the transom of a boat. An outboard engine typically contains an engine and gearbox and uses either a propeller or a jet drive to create its propulsion. A standard outboard motor is comprised of the parts outlined in the following table.
Outboard Motor Part

Description

Powerhead

Large section at the top of the motor

Contains the engine

Rod used for turning the outboard motor

Adjusts the trajectory of the boat

Typically a C-clamp

Holds the motor to the transom

Exhaust Housing

Long, central section of the motor

Contains the bulk of the exhaust system

Gearbox

Located at the bottom of the motor

Mechanism that drives the propeller

Rotating fan-like blades

Creates propulsion

Fin at the bottom of the motor

Controls movement

Water Intake

Intake valve near the bottom of the motor

Prevents overheating
These terms may come up again and again in any discussion of outboard motors. Understanding this basic framework of a used outboard engine gives consumers a good starting point from which to begin the purchasing process.
Types of Used Outboard Motors
There are a range of outboard motors in the used marketplace. These different types of motors extend various advantages to consumers and work best with different boats and in certain bodies of water.
Large Outboard Motors
Large outboards are high-powered options designed to propel larger, heavier boats. These motors typically bolt directly to the transom and are controlled at the helm. A large outboard motor can deliver a maximum horsepower of anywhere between 100 hp to 500+ hp. Smaller scale versions of these motors have two, three, and four-cylinder engines, while more powerful versions can leverage V6 and V8 cylinders. The less powerful versions are typically a good match for boats with a maximum hull length of about 5.2 metres. Larger versions can drive boats that are 11 metres or longer and also handle boats made from very heavy materials.
Portable Outboard Motors
Portable versions of used outboard motors are much smaller and lighter than large outboard motors. They may weigh as little as 12 kg in some instances and start at just 5 hp. Rather than bolting to the transom, a portable outboard motor usually clamps onto the transom using a C-clamp. A portable outboard motor often features a pullcord-style startup, similar to a lawn mower startup system. Portable outboards also come with throttle controls and gear shifts and are steered using a tiller. These small, light motors are great for powering smaller watercraft, such as dinghies, canoes, and jon boats. They can also function well as a secondary source of propulsion on larger boats and sailboats.
Electric Outboard Motors
Instead of using a petrol-powered unit, some consumers prefer to use outboard motors that are electrical. Some recreational waters prohibit the use of petrol motors because they can pollute waterways. In those scenarios, an electric outboard provides a viable alternative. They are not too powerful and are usually used on smaller watercraft or as secondary units on larger boats. These zero emission motors are also quiet, making them good options for fishermen who need a motor to act as a thruster for repositioning when fishing.
Pump Jet Outboard Motors
A pump jet uses a jet drive to create propulsion instead of a propeller. These options are good choices for shallow waters where boaters run the risk of damaging a rotating propeller. Using a pump jet outboard motor also eliminates the risk of injury from a rotating propeller. These motors, however, are not as powerful in general as propeller-driven motors.
Selecting the Right Used Outboard Motor
An outboard motor should be an appropriate match for both the hull size and construction, as well as the transom height of a boat. This helps ensure the safe and efficient operation of an outboard motor.
Considering Hull Length and Construction
The length of a hull and the materials used in that hull relate directly to the power requirements of an outboard motor. A longer boat needs a more powerful motor, but length alone cannot determine the required power of a motor. The materials used in the hull must also be considered. A short boat with a heavy hull may still need a powerful motor. Manufacturers and coastal authorities often make recommendations as to the maximum recommended horsepower for a particular hull. Consumers should attempt to get within about 75 per cent of this recommended horsepower to get sufficient performance out of their motors.
Considering the Transom Height of a Boat
The shaft length of a particular outboard motor should match the transom height of a boat. If the shaft of the outboard motor is too long for the boat's shaft, it can create too much drag, significantly decreasing the power and fuel efficiency of a motor. If a shaft is too short for a transom, then the water intake valve may not submerge in the water, and this leads to the risk of overheating the motor.
How to Buy a Used Outboard Motor on eBay
The online retailer eBay offers a wide catalogue of options when it comes to used outboard motors, thanks to the fact that the site brings together various sellers from around the country in one place. To start looking through your options, find the search bar on any page on the site or browse deals on boating items. If you want to get an idea of the overall marketplace for used outboard motors, use a general term such as 'outboard motor' and then select 'used' for the condition of the motor. If you have a specific motor in mind, use a more specific search term.
Evaluating Sellers on eBay
You can also benefit when shopping on eBay by taking the time to evaluate any seller with whom you are interested in doing business. This can give you insight into a seller's experience with outboard motors and help you determine if a seller is likely to deliver the motor you want. Visit a seller's page by clicking on the seller's highlighted name in a listing. Review past listings that the seller may have posted as well as customer feedback from other consumers.
Conclusion
Buying a used outboard motor is a cost-effective and environmentally-conscious way to bring speed and efficiency to a watercraft. Anything from an aluminium dinghy to a sailboat can benefit from the presence of an outboard motor. Learning the differences between the various types of motors as well as how to match a motor to a boat so that it can operate safely are essential first steps in the purchasing process. Once consumers have reviewed the various types of outboard motors that are available and assessed the size and power of the motors they need, they can leverage an online aggregator such as eBay quickly and easily to access an array of listings. They can also check local shops that sell boats and boating equipment, but used motors are sometimes difficult to find.
used outboard motor|refurbished outboard motor|used boat motor|used outboard|outboard motor