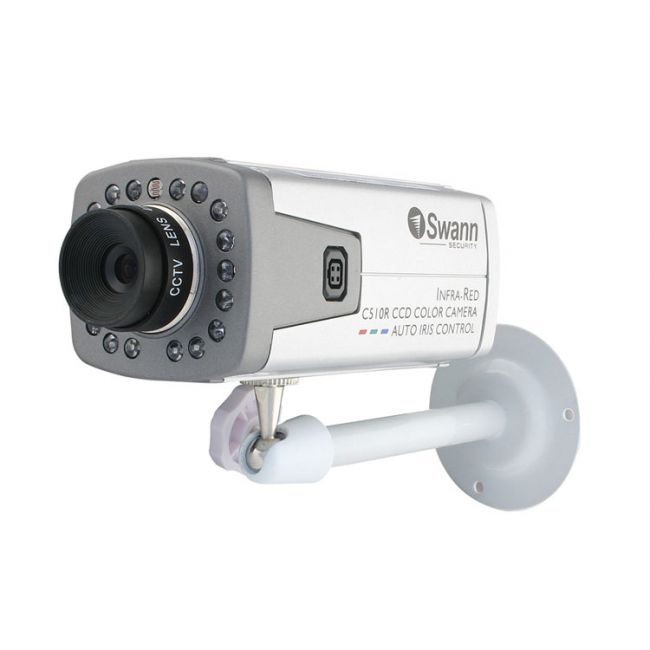 The technology behind home security has come on massively over the last decade. The progression of high quality small lenses has meant that any device that captures motion has benefited; and remote, discreet, and high-quality security cameras are no exception.
The medium that captures footage has improved too, with digital and wireless streaming possible, and write times to versatile discs ever increasing. When it comes to purchasing a security camera, eBay offers plenty of new and used options, and those that are used offer a more cost-effective means of protecting a home or business from harm. This guide will outline the key features to look out for when purchasing a used security camera, as well as how to on eBay.
Types of Security Cameras
There are a number of different types of security cameras and systems available, as well as a number of variables for each group. It is important when making a purchase to be familiar with the different types of cameras, as well as their uses and how they will relate to an individual's needs. Below is a brief outline of each of the major types and some particular features to look for:
Security Cameras
The term security camera covers a wide range of individual cameras and is the main component of a security system. Prices, specification and features vary greatly between models, so it's important to look out for aspects such as the lens type, image quality, number of LEDs, whether it's an indoor or outdoor camera, whether it's colour or black & white, as well as the range of vision and motion. All of these factors will contribute to how well the camera and system performs, and each will cater to a different set of needs for the customer. There are two main types of security camera, as outlined below:
· Analogue Camera – The standard analogue camera has been around for quite a while and consists of a lens and unit that is physically wired into a system to capture motion. CCTV is a good example of a security system setup that runs on analogue cameras.
· IP Cameras – IP cameras are of a newer generation and have a far greater scope for image clarity. They can capture a wider range and in a higher resolution than analogue cameras, and they can be streamed directly to a server and saved in digital format. This type of camera is becoming increasingly popular as it is becoming easier and cheaper to install.
Home Security Systems
A collection of cameras (usually 2-4) connected to a central hub is often ample protection for a household. More recent models can be customised to output to a number of devices, including smartphones, and are an excellent way of creating a safe environment as well as peace of mind for a home. Home security systems tend to have mid-range cameras that are enough to cover small areas and be visible enough to put off any potential intruders.
Business Security Systems
Business security setups tend to have a greater number of cameras (usually 6 upward depending on the area being covered) that are of a high-quality and cover a wide area. They will usually be monitored at all times and can be connected to a network.
Key Features of Security Cameras
There are a number of key features that are common to all security cameras, so when buying a used one it is important to look out for the following points:
Indoor or Outdoor
Whether a camera is exposed to the elements or not will make a big impact on the type of camera being purchased. Outdoor cameras tend to have weatherproof coatings that keep out moisture and dust, however this casing can impact on the quality of the picture it captures as well as the range of motion.
Colour or Black and White
If a camera is only doing basic surveillance, then black and white is a good option as it is often cheaper than colour. It also provides a sharper image and better pictures at night (with the exception of specialist cameras). Colour cameras will usually be the preference for most users however. IR cameras generally tend to automatically switch to black and white mode when lighting conditions are lowered and a greater capture is needed.
Lens Type
More affordable cameras will have a fixed lens that has a standard and unalterable focal length. This means that they will only capture the same area at the same magnification unless physically moved. Higher-budget cameras will have varifocal lenses which can alter their length and therefore viewing perspective and focus.
Field of View
The FOV is the height and width of the image that is captured by the security camera and is determined by the lens type. A basic guide to FOV is shown in the table below. It shows the distance of an object, the size of it and the corresponding focal length needed to capture it:
Lens, Distance and FOV

Distance

Focal Length

10ft

50ft

100ft

2.8mm

12.9x17.1

64.3x85.7

128.6x161.4

12mm

3.0x4.0

15.0x20.00

30.0x40.0

25mm

1.4x1.9

7.2x9.6

14.4x19.2

50mm

0.5x0.6

2.4x3.2

4.8x6.4
Resolution
The resolution of a camera will affect the clarity of the image being captured, and is a significant driver behind the purchase of any camera. The higher the resolution the better the image, and it is possible to get cameras that capture footage in high-definition, making them an increasingly popular choice.
Buying a Used Security Camera on eBay
Once the above features have been considered and decided upon, it's time to start buying. Visit eBay and the Home & Garden section of the site, and then either do a keyword search or visit the Home and Personal Security section. After reaching here there are some useful features that make using the site easy:
Left-hand Refines
On the left hand side of the site is the refinement filters. This allows the user to pick and choose from a number of different variables that will show only the items that meet those criteria. Numerous refines can be made on aspects such as brand, price and condition.
Detailed Product Information
After refines have been made, a list of relevant products will be displayed. Clicking on one of these will open the listing page for that product, where information such as a detailed description, image gallery, delivery options and seller information can be found.
Sellers
By clicking on the seller name, that seller's unique page will be displayed. This shows all their vital stats, such as their seller ratings and comments made by their previous customers. It is also possible to contact the seller to find out more information about a product.
Auctions and Buy It Now
Once a desired product has been found, there will be listings that are either registered as auctions or buy it now. Auctions work just the same as normal auctions, where bids can be placed during the time limit with the highest bid winning the auction and paying for the item. The other option is to buy it now, meaning just that.
Conclusion
Buying a used security camera on eBay is a cost-effective way of securing a home or business. There are many choices available and a number of key features that will influence the buying process. When shopping on eBay, the site is set up to give the user ease of access, as well as to provide security when shopping online with their buyer protection programme.