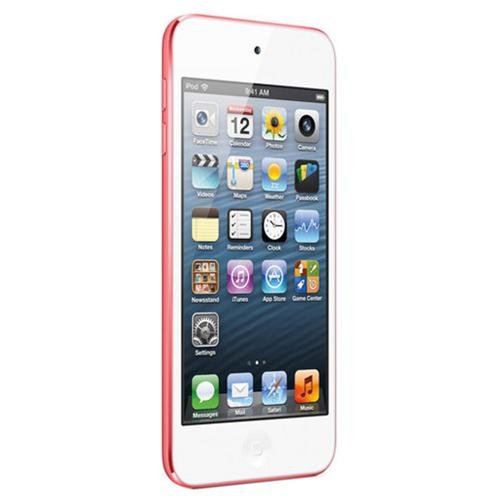 Back in 2001 when the original iPod launched, Apple was very proud of the fact that a user could store a thousand songs or more on their favourite new gadget. It's amazing how far things have come, because now the newest iterations in the series can store dozens times that number. There are several different types of iPods available today, including the Nano, Shuffle, and Touch, with each having its own distinct features and advantages. Since each of these have been around for many years now, buying them used is a distinct possibility, with many people moving to their modern smartphones to store their music instead. Here are some tips on how to go about finding the ideal used iPod.
Different Types of Models
The first thing to do is to briefly consider the different available models of iPod. Each one differs from the last in its design, storage capacity, features and battery life. Here's a quick breakdown of each:
iPod Classic
The iPod Classic has a simple yet clean design, with high capacity storage and a click-wheel navigation. In terms of size it's larger than other variations, coming in at 103.5 x 61.8 x 10.5mm and 140g in weight. Its storage capacity is large, at 160GB, while features include photo storage, audio, and visual playback. Battery life is also good, with the Classic capable of playing up to 36 hours of audio and six hours of video.
iPod Touch
The iPod Touch is HD video capable and has wireless connectivity and touchscreen navigation. It's slightly longer than the Classic, but is also slimmer and more sleek, coming in at 123.4 x 58.6 x 6.1mm in size and weighing 86-88g. Its capacity varies between 16GB, 32GB, and 64GB options, and also features photo storage, audio and video playback, radio, Internet, and HD camera and video recording. Its battery life provides for 40 hours audio and eight hours video playback.
iPod Nano
The iPod Nano is small, lightweight, and portable with touchscreen navigation as well as fitness features and is only 76.5 x 39.6 x 5.4mm in size and 31g in weight. Its capacity is smaller at just 16GB, but it has plenty of features such as photo storage, audio and video playback, radio, Bluetooth and Nike+ connectivity, as well as a pedometer. Battery life is up to 30 hours for audio and 3.5 hours for video.
iPod Shuffle
The iPod Shuffle is tiny, ultralight, can clip onto clothing, and has no screen and navigates via clickwheel. It's the smallest iPod with dimensions of just 29 x 31.6 x 8.7mm, and has a capacity of just 2GB, allowing for the storage of less than a thousand songs. It also has the shortest battery life of 15 hours.

Choosing the Right Model
The most important factor to consider when choosing the right model is when it will be used. For example, is it for exercise, in which case a Nano or Shuffle would be best. Maybe a video option is required for commuting, making the Touch the best option. It's important to consider size, weight, features and so on, when deciding which model would be the most suitable.
iPod Generations
It's also important to consider any changes that may have been applied to different iPod generations. With new versions always being released, features, design and specification can change. As such, it's important for buyers to look at descriptions closely, as these will define the specifics of the particular iPod being sold. Things to look out for include:
Storage
The storage capacity can change, altering the number of songs/videos/photos that can be kept on the iPod. Music lovers who want to upload thousands of songs to their device will want to consider higher capacity iPods like the Classic or Touch. These are also important for storage and watching videos, which take up more memory.
Features
Features can be added and taken away with each new release. Any feature changes should be carefully researched, with specific iPod being suitable for specific users' requirements. For example, the Shuffle is capable of only music playback, and is tiny, making it ideal for anyone looking for a small device for playing music on the move. At the other end of the spectrum, any user looking for an all-purpose iPod would want to consider the Touch, which has a large storage capacity, both audio and video playback, and Internet capabilities.
Design
Design changes particularly affects the Shuffle and Nano, although this is a minor point for most people.
Battery life
In most cases, battery life tends to improve with each generation, so it's best to look for more recent generations if this is important. In addition, used iPods can see diminished battery life, so this is another thing to bear in mind.

Other Factors to Consider When Buying Used iPods
Here are a few other factors to look out for with used iPods:
Battery lifespan
This isn't battery life, but lifespan. In other words, how long the battery will last before requiring a replacement. The lithium ion batteries used in iPods cannot be replaced by the owner, so this can be costly when getting it done professionally. As such, it's important to find out how much the iPod has been used and how often it has been charged as most batteries can only last about 400 recharge cycles.
Screen
Scratches and other screen blemishes can be more than unsightly - they can also interfere with touchscreen functionality. Any damage should be made clear in the description.
Liquid damage
Every iPod has a Liquid Contact Indicator on its side. This should be silver or white, but will go red if water gets into the device. Before buying, therefore, make sure that the seller provides an image of this.

Buying Used iPod on eBay
In order to find used iPod on eBay, it's easiest to use the search function by simply typing in 'used iPod' or something more specific like 'used
iPod Touch
16GB white'. This is by far the most simple way of finding highly specific listings. Once an appropriate listing has been found, read the entire description carefully and check the images. If anything is left out, ask the seller directly, particularly relating to condition, overall use, battery life, and so on. Finally, be sure to check the seller's feedback and comments to find out what previous buyers think of them before buying. Always pay using PayPal to secure the transaction.