Print This Info off So its easier to Follow
This Info is Designed for Windows XP, Vista & 7 to enhance your Experience & Performance It is best applied to Your PC While Running through the Internet on a Licensed & Activated Version of Windows, If you have this then Follow through to the Next steps.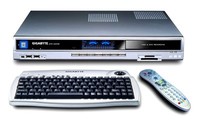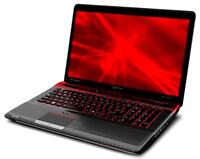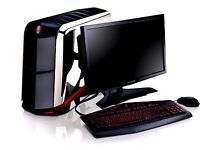 Step 1 (For Vista & Seven Users) Go to Desktop Click Start Button, Right Click on Computer, Click on Properties. Then Click on Windows Experience Index, You May wish to re Run assessment to view your current system Performance. When you have This, Please Note Down all Five Values & the Current overall Rating.
Step 1a Antivirus Uninstall any or all Current antivirus software accept for "Microsoft's Security Essentials" the reason for this is all but 1 Lockup your Computer from Automatic updates & reduce your computer experience to be at a Lock i.e. if you bought the computer in 2006 its performance will be Locked from any further enhanced performance. After removal of all Antivirus software go to Microsoft & install Microsoft's Security Essentials its the most user friendly anti virus available, with the added benefit of being the most efficient in detection as well as CPU usage
If you have any issues with the installation return to the Link Download Page for support as Nortan leaves nasty elements behind these can be cleaned out from this Page
2 Shut Down, Restart, Enter into the Bios normally Via Delete Button or F2, F10 search for Pnp (Plug & Play) Enable if not, Escape & save changes.
Step 3 Go to Desktop Press start Button, Right Click Computer, Click Properties, Click Remote setting, Click on the Tab Remote & uptick the Box "Allow Remote assistance connection to this Computer" Then Press Ok.
Step 4 Go to Desktop Click on Start Button, All Programs, then Click on Windows Updates, Select Custom and install any Optional Driver Updates as these are not Automatic but usually more important as they can have enhanced Performance or be an improved Driver with reduced Conflicts with any other Program.
Step 5 Check for any further Update on the Link below Run the Intel System scan & accept any Prompts this is a bit slow but it often has Network Controller Updates that make a Big Difference to your online speed. This site will only detect some Hardware there is a lot more available for Intel systems, like Intel's Application accelerator that are sometimes compatible but not detected.
Step 6 Get the Model & Manufacturers Details of your Computer, Log on to their web site go to their Downloads & Support Link for your Computer Check for Bios updates & any software that maybe should be installed on your system Like Intel Application accelerator or Turbo Memory Boost etc. & Install Then.
Step 7 After you have done all the above steps. Go to your Desktop Click on your Start Button. Click on All Programs, Accessories, and Systems tools, Disk Clean up, (in Vista & 7 Click on Clean up system Files First) Then Click on the more Options Tab Then Click on Clean up. Then Click Delete after doing that. Click on the Disk Cleanup, Tab Tick all the Relevant Boxes Press ok And Click on Delete all Files.
Step 8 After you have done that Go to your Desktop Click on the Start Button, Click on All Programs, Accessories, Systems tools, Disk Defragmenter & Click on Defragment Disk
Step 9 This is possibly the most over looked element by any computer user but possibly the Most important Your Graphic Card & I am Guessing it was the Lowest Value in Step 1 (For Vista & Seven Users) Go to Desktop Click Start Button, Right Click on Computer, Click on Properties. Device Manager Then Click on Display Adapter Write down the Manufacturers Name & Model e.g. NVIDIA GeForce 210 Then Go to their web site. Note while you are Here if you see anything with a Yellow Triangle you will also need to correct its issue or conflict normally it's an undetected driver so will have to work t out as the computer will run slower as it is searching for it constantly
Scan for Updates
For Intel, ATI or NVIDIA Graphic the 3D Options Need to be Turn on as they each are in Different Location normally accessible in the control Panel when you find it click on 3D & Click on each setting enabling the individual enhancements (Important Note) Were you see options of Manufacturers or Game Setting SELECT MANUFACTURER SETTINGS, Do Not Select Game Settings as It is Known to the affect the users Health.
You May Then Defragment your disk & Repeat Step 1
Step 10 Go to Desktop Click Start Button, Control Panel, Select Mouse, Pointer Options Then Tick Snap To, Then Click OK. This Little adjustment will really speed you up.
Step 11 Perform a Disk Cleanup & Defragment System as in earlier the Steps & Repeat Step 1 Your Computer Performance should have improved so check it against your earlier Recorded List You Recorded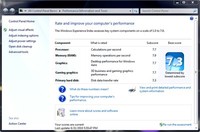 Step 12 Click Start Button, Control Panel, Programs (Add Remove in Xp) or(Programs & Features in Vista or 7)
For Xp Left side of Page Switch to Classic View Click on Add or Remove Programs Then on the Left Click on Add/Remove Windows Components Click on Accessories and Utilities (Details) Select Games (Details) Untick Internet Games Click OK, OK.
Tick Indexing Services, Then Untick MSN Explorer, & Untick Windows Messenger. Then Click Next.
For Vista & 7 At the Top Click View by Category & Select Large Icons Then Click on Programs & Features Go to the Left Top & Click on Turn Features On or Off Click on Game & Untick Internet Games, Tick Indexing Services, & Click OK
Step 13 While in the Control Panel (Xp) Click on Display Click on Desktop Tab in Display Properties Untick Run Desktop Clean Up Wizard every 60 Day & Tick Computer, My Documents, & Internet Explorer. Then Click OK, And then Select Screen Saver. Select None, And then Select Appearance. You are able to select a Different Colour Scheme Here Click on Effects In the second Box down Change it to Clear Type & Click Ok. Then Select The Settings Tab in the Lower Left Box (Screen resolution) Slide You Can Slide & Adjust the Resolution to you Preference in the Box Beside ensure the Colour Quality is at (32bit), Then Select Ok Your Done.
For Vista & 7 Click Display on the Left Click on adjust Resolution, Adjust to you preference Then Click OK. Then Click on Adjust Clear Type Text Tick the Box & Follow the Prompts to Your Preference Next, Next, OK. Then on the Bottom Left of Display Folder Click on Personalization's click on Change Desktop Icon Tick Computer, User Files and Recycle Bin At Least Then Click OK. On the bottom, right Screen Saver Select None Then OK.
After performing all these steps Defragment your system, Then Run Disk Cleanup & Repeat step 1 Your Rating will normally Improve & your Computer will now be Far more responsive Giving you more Personal Time & Less Or I Hope now further aggravations. Do Try to avoid Face Book, Twitter as these are Live Programs & Carry Many Viruses that will ruin your Day Also Note NORTON Destroys Hardware & if you ever Read the Condition of their software they do state that they will not take any responsibility for Hardware Damage. Microsoft's Security Essentials, I have found to be better than anything I can buy & it has not been advertised, as it was actually released on the Quiet to Stop Apple Macintosh, from any further Media Deformation. Nevertheless, the problem with Crapple's is they are over charging, for a PC that is Basic & then they are charging you again for a Tune or a new Function. I am sorry I can only see them as Hard Rubbish & that is where they all end up.
In Closing There are a couple of basics to keep in mind with you computer 1 is heat this is controllable, 2 is abuse or ruff handling its your asset '' Love it, Its of little use and value when its gone" And May I bring to your attention One Product I Do not endorse is Microsoft Money if you thought it was OK note the web Link is based in the UK need I say more?. Your Banking information is Yours why would you allow it to be shared by a Country that Produces Nothing Imports everything & steels resources & assets from very one else on the planet with an aim for a ONE World Government using the UN, IMF & Geo Engineering.
If this was helpful & you would like to Help Me the Link Below has 3 Money Saving Guides that you will also find helpful But A Yes Vote at the Bottom of each guide would be a Grateful Payment for my Time in putting this together & extensive Years of study. Do not forget to Sign in to your eBay account to validate Your Vote.