Adding accessories to your backyard has many benefits. A well placed statue can add a bit of extra charm to an open space, or a wicker furniture setting can add depth and charm to your patio area. Without accessories, the landscape may be missing that vital ingredient to make it look complete. It can often turn an open, empty space into someplace special for entertaining or reading.
Did you know that some of the best gardens around the world can be improved by landscaping or adding an outdoor setting or lounge set. Many furniture retailers have a diverse range of accessories to choose from so you won't have a problem finding something to suit you.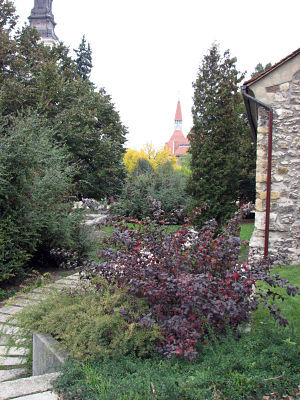 A central focus of any garden is the flowers and plants, however adding accessories can add more character.
Climbing plants and vines are great for a trellis or arch, but the decorative appeal can add as much elegance to a garden. Trellises and arches are made of many materials from painted wood to intricate iron fan work. Putting one of these beautiful works of art in the garden coupled with an outdoor setting can be very striking.
Another option is to build an elaborate gazebo in the middle of a large open space. By adding outdoor furniture to the décor gives your garden a real, otherworldly appeal. Growing roses or ivy against these buildings can add charm.
There are some wonderful benefits of adding lights to your outdoor decor. They add a sense of security to your outdoor area. Lights can help to brighten up dark spots around the yard and infuse a sense of whimsy and fantasy. They really are an inexpensive way of adding extra accessories to any landscape.
Birdbaths are a great way to invite birds and other wildlife into your garden. Set into the ground or as a small pond or pedestal, a birdbath adds old world class to any garden.
You might be already aware that one of the most common accessories in gardens is a pool or fountain. A water fountain is versatile to fit in places a normal outdoor setting couldn't and the running water adds a charm unmatched by any other addition. A trickling waterfall with rocks next to PE wicker furniture set can bring a measure of serenity to your garden.
Before you start to add accessories to your garden, its' best to consider the theme of your backyard and house in order to get items that blend and add something special to the area. An outdoor wicker set blends in beautifully to the environment and by adding a water feature with stones or slabs; you'll have a focal point in your outdoor entertainment area..
Deluxe Products have a wide range of outdoor furniture settings for the budget and decor savvy.