Spring is upon us and for those of us with vegetable patches are excited to be planting a new range of seeds for harvesting. When considering what to plant, it's important to be aware of how much space plants need to grow, and what types of plants complement others. I use and sell
Yates
vegetable seeds.
One of the most popular vegetables (or fruit) to plant in spring are tomatoes. There is a huge range of
tomato seeds
available and most can be grown in pots as well as garden beds. Most can be sowed directly where they are to grow. Some tomatoes require staking and need up to 50cm spacing between plants. Be careful not to over-water tomatoes, it can lead to the base of the fruit rotting. Look for tomatoes with the most flavour, such as
mortgage lifter
,
summerstar
(which also loves hot conditions) and
italian tomato
. Most tomatoes are great companion plants for
basil
, broccoli, carrots, celery, onions, marigolds, marjoram, parsley & parsnip.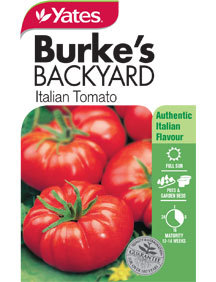 Another great summer vegetable is
capsicum
. Rather than stick to the traditional red or green bell shaped peppers, look for a variety of colours and shapes such as in the
colour salad selection
. These provide not only more interest on the plate, but a range of textures and tastes as well. You can harvest these when they are green or wait for them to mature into other colorus. A great companion plant for
basil
.
Most
carrots
can be planted all year round. Look for a nice sweet variety such as
nantes
or more appealing shapes such as the
parisian round
. Work soil well before sowing as deep, well-drained soils give best results. Thrive Granular All Purpose Fertiliser and Yates Superphosphate incorporated before sowing will ensure a good crop.
Beetroot
can be used for much more than just pickling. Fresh, raw, thinly sliced vegetables make for a great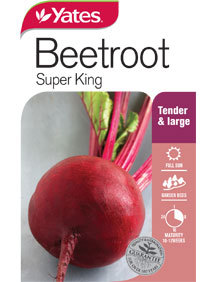 crunch in any sald and beetroot leaves add a great taste and texture, or can also be boiled as any regular green.
Super king
are sweet and tender. Great companion plant for beans, broccoli, lettuce, onions, potatoes and peas.
A complete range of
Yates seeds
can be found on eBay..