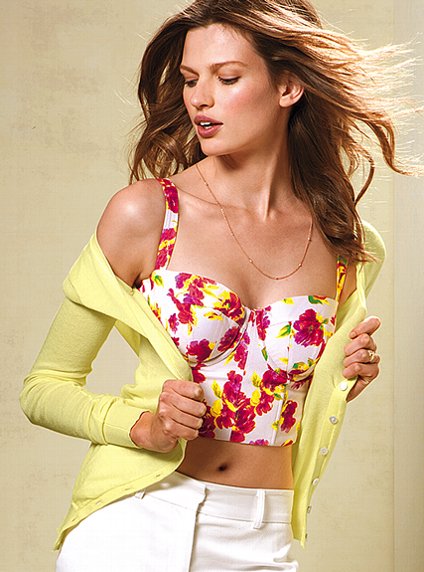 A bra is an important garment that is needed by women on a daily basis, and therefore, it is important to get it right. Whether buying an everyday bra or a special occasion bra, it can be a difficult process, as there is so much to choose from in terms of colours, patterns and styles. It is also important to make sure the sizing is correct as this can affect comfort, look and feel.
Victoria's Secret is an extremely well known and respected lingerie brand and is well regarded when it comes to quality underwear. There is a huge range of Victoria's Secret lingerie available in theWomen's Lingerie category on eBay. This guide will explain how to choose the right bra for the buyer at the best value and to make the eBay buying experience as stress free as possible.
History of Victoria's Secret
Victoria's Secret was first founded in America in the 1970s. Since then the brand has gone from strength to strength and is now available across the globe on eBay.
Roy Raymond created Victoria's Secret after buying underwear for his wife one day from a department store and feeling unwelcome and out of place. The idea behind Victoria's Secret was to produce sexy underwear and to create a store where men could feel comfortable when buying underwear for their wife or partner.
Since then, Victoria's Secret has grown and is still selling underwear, including bras and knickers. They now also sell swimwear, sleepwear, gym wear and clothing, however, they are most well known for their lingerie. They offer a wide range of lingerie, including bras and knickers and they offer a large choice of different styles of bras for all women. These styles include every day t-shirt bras, plunge bras and push up bras to enhance cleavage, strapless, underlined and sports bras.
Why Buy a Bra from Victoria's Secret?
Victoria's Secret is well known for the quality of theirbras. Whilst they are sometimes described as a premium brand and may cost slightly more than the average bra, it is felt that the quality and finish of the bras warrants the price range.
Due to the large choice of colours, styles and sizes of bras produced by Victoria's Secret they have become a favourite for woman all over the world, and one of the most well reputable brands in the lingerie marketplace. This could be due to their experience of being in the lingerie market for the past few decades and have thus perfecting the style and fit of their bras. They also know what women want and really are specialists in the bra industry.
As outlined below, they offer a wide choice of bras in many different styles and colours, so whether a woman is looking for an everyday bra to wear under a shirt or complete lingerie set for a special occasion, Victoria's Secret is the place to look.
Types of Victoria's Secret Bra's Available on eBay
There are a large variety of Victoria's Secret Bras available on eBay that can be found by simply searching for 'Victoria's Secret Bras' in the search bar on any page of eBay.
From that simple search, hundreds of products are available in a wide range of colours, including pinks, purples, reds and blues, as well as staple, every day colours such as white, black and tan. As well as plain coloured bras, for the more adventurous there are also patterned bras available in a leopard print pattern, as well as bras containing sparkles or covered in lacy material.
Victoria's Secret manufacture bras for all different occasions and all of these can be found and bought on eBay. The most common style of bras available includes every day T-shirt bras, sport bras, plunge bras and push up bras. These bras differ in the style and fit of them, and it is important to know which style is required before purchasing. Many products will contain pictures and a description of each product, which will also allow sellers to determine which bra is the most suited to their needs.
Buyers will also be able to save money and buy in bulk, as some sellers offer packs of 3 and 4 bras together, as well as offering underwear sets that include a bra and briefs.
All of the bras will contain the size under the description, therefore offering a wide variety and choice, no matter what the shopper's bra size is. Size and various other filters on the left hand side of any search page can narrow items down.
How to Buy Victoria's Secrets Bras on eBay
eBay has a huge variety of Victoria's Secret Bras available, and they can be found in the Women's Lingerie section. The easiest way to find these products is to simply search for 'Victoria's Secret Bra' into the search bar on the eBay home page. If the buyer knows the specific colour or style of bra they would like, a more specific search can also be done.
There are a couple of ways to purchase bras on eBay and these are through 'Buy It Now' or bidding. The 'Buy It Now' options means buyers do not have to go through the process of bidding and can pay the price the seller is requesting right away. This means that buyers are guaranteed to get the product, which is unlike bidding, and the product may also be received quicker, as auctions tend to last for a few days. The bidding auction is like a traditional auction, only virtual. Buyers will bid on the bra until the auction finishes, at which point the buyer who has bid the highest price will win.
There are lots of Victoria's Secret Bras on eBay and it is advisable to check the reviews from other buyers before choosing a seller to buy from. Reviews are up to date and allow a buyer to rate a seller out of five and write a short overview of the buyer's level of service. By choosing a reputable seller the process of buying through eBay can be an enjoyable, easy experience.
One can find the latest deals on Victoria Secrets Bras by checking in the 'Fashion' section. Some additional discounts can easily be found, along with free postage costs. Fantastic deals are added to the deals page every day in all categories, so be sure to visit regularly, as to not miss out on a bargain.
Conclusion
Victoria's Secret is a famous lingerie brand and their products are available on eBay in the Women's Lingerie section. Their bras are typically known for being good quality and high end. There is a large range of their bras available including different colours, patterns and types and they can all be found by doing a generic key word search for 'Victoria Secret's bras' through the search function, or by doing a more specific key word search. For example, 'Pink Victoria's Secret bras'.
Once the desired product has been found it can be bought through bidding or the 'Buy It Now' function. It is also recommended that buyers read the reviews and ratings of the seller prior to purchasing, as the seller can make or break the eBaybuying experience.
It is always a good idea to purchase one's bra via PayPal, as eBay's Buyer Protection Programme will cover the transaction.