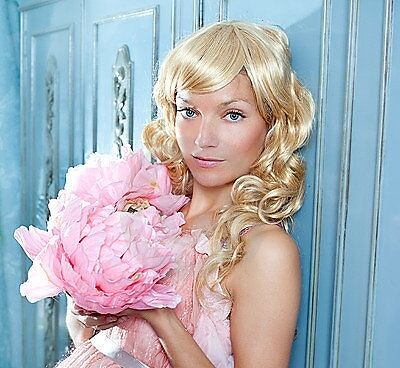 It can be very difficult to navigate through the myriad of different sizing listed on Vintage Garments especially as over time sizing guides have changed. Adding to this confusion, it can become even more difficult when wishing to purchase a Vintage garment internationally. According to Choice Magazine Australia, 2009 we no longer have a 'Standard Sizing Guide to Fashion'. This comment proves true, as I am sure everyone has experienced the vast difference in sizing when shopping in one store to the next! Therefore the best way to judge the size & best fit of a Vintage Garment is via measurements rather than simply a Size Label.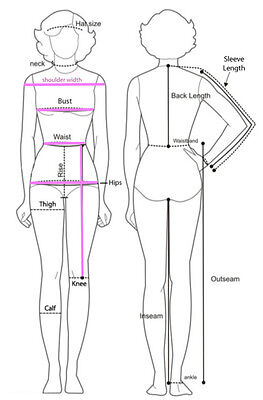 How to understand measurements
This diagram depicts how to take your own measurements for clothing. Although it is not be a definitive guide it may help you to understand how my measurements are listed and taken on garments.
I also take my measurements with the garment laying flat so you may find it easier to double these measurements to provide the most comprehensive measurement.
Or in the most simplistic way, take one of your own similar garments, lay it down flat and then compare my measurement with your own.
On my listings I also provide a link to a Cm - Inch converter to aid in measurements conversions.

houseofswank* Measurements
Bust line: Is taken from just under armpit to armpit.

Shoulder: Is taken from the start of the shoulder seam to the other shoulder seam.

Waist: * With pants and skirts I take the measurement straight across the waistband itself.

* For High waisted skirts the measurement is taken from the armpit to the start of the waistband.

* For shirts & dresses this measurement is taken approx. 16-20cm (6-8"') below the armpit.

Hip: * With pants and skirts I take the measurement approx. 21-23cm (8-9'') from the waistline.

* For shirts & dresses this measurement is taken approx. 36-41cm (14-16'') below the armpit.

Full length: Is taken from to top of the shoulder to hem in order to provide you with the total length of the garment.

Best Fit: Is a summary of the best size fit across different countries for that particular item.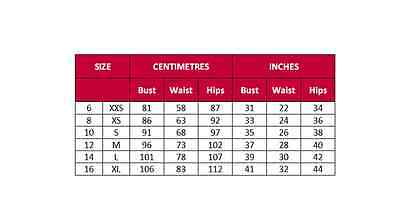 Australian Size Guide Table
As mentioned this is a guide only but provides a good overall indication of the measurements that I look to for guidance.
Please keep in mind though that the style of a garment may fall outside these measurement say for an example: a high waisted skirt, or a Vintage dress with Bag Wing Sleeves or a fitted bust line.
When this occurs in is best to check your own measurement & feel free to ask as many questions of me as you require to ensure the garment is going to be the right fit for you.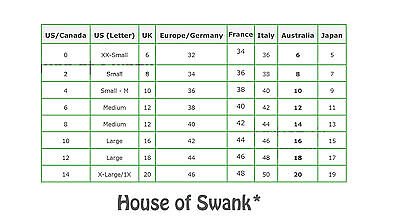 International Size Convertion Table
Here is a table that lists the approximate International Sizes of Women's clothing and their country equivalents.
Again keep in mind that this is simply a guide and that the best way to determine the perfect fit for you is through looking at the listing measurements and asking questions for further clarification.
This chart will also feature in every listing for houseofswank* to make it easier for you when attempting to understand garment sizing.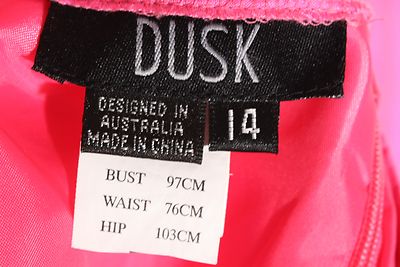 Add a caption
An example of a Vintage Garment Label
Click to Edit Caption
In my experience it is NOT sufficient to simply go from the size measurement listed within a Vintage garment alone. For all the reasons I have mentioned:
* Sizing standards have changed over time
* Each designer/garment may have their own unique measurements based on unusual features or make.
* It is therefore imperative to measure all Vintage Garments as they are now and attempt to provide a modern Sizing equivalent.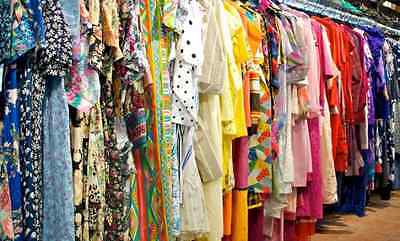 Add a caption
A gorgeous display of vibrant, colourful Vintage Fashion
Click to Edit Caption
In Summary - Vintage Fashion
I hope this guide will assist you a little more when navigating through the wonderful world of Vintage Fashion. I have provided you with some insight into how I arrive at my own measurements and why I do so.
My advice is to ask questions, check your own measurements and those of the listing. But always take into account that measurements are approximate and do differ between garment/designer/country and the decade in which they were crafted.
I wish you well in your search & welcome to the Vintage world here @ houseofswank*.