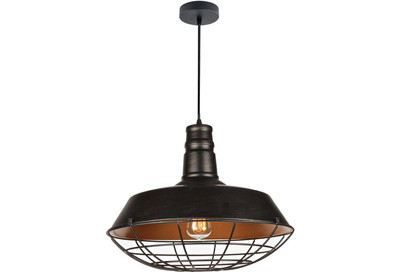 Vintage Industrial Lighting
Are you after the Vintage Industrial Feel and look in your home ? Select Lighting Australia offers a huge range of Vintage Industrial Lighting options including Edison filament globes, LED Filament globes, Hand blown glass Industrial Pendants, Matte Black Metal Framed Pendants, Pipe Industrial Pendants and Lots Lots More.

Things to consider when buying Vintage Industrial Light Fittings.

Firstly the light output is not always High and so more often than not they wont light an entire room or area especially with the current Edison filament globes available on the market. So choose wisely, most people will use their Vintage Lights in association with down lights. Although New LED versions of the carbon filament globes will increase the light output a bit more than the old filament globes and may be a better option.

Matching your decor. Don't forget you need to be smart about your choices and you still need to match what light fittings you want within your space, whether it be your kitchen, Lounge Dinning, or Man cave.
Generally we have found that mixing Matte black metal with more clean modern looking areas works best as well as geometric metal frames such as diamonds, squares, or triangles.
Where as the Brushed Bronze, copper and Timber / Wooden Look is much better with Chic or Country Style settings.
A lot of the Red, Clear, Chrome, Glass pendants work very well across the board and we have seen then work very effectively in livening up any style of home.

At the end of the day take your time with your choice of vintage light fitting be it a simple globe hanging on a cord to an Industrial pipe book shelf wall light.
What ever you are looking for Select Lighting is sure to have the Perfect Vintage Industrial Light you need.