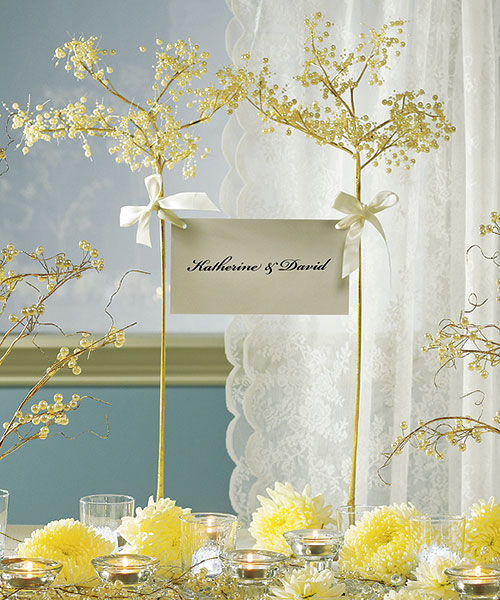 Vintage is a great choice of wedding theme. Not only does it offer an endless supply of possible choices of style and atmosphere, but it also allows for a unique individual touch that reflects the couple getting married.
One of the key advantages of creating a vintage wedding theme is that it is guaranteed to be original. Oftenvintage wedding decorations are one off pieces, meaning that the guests won't have seen it before creating a new and fresh aesthetic.
Given the nature of the theme, there are many different places to begin searching for possible vintage decorations. However, only eBay offers a 'one-stop-shop' for all vintage wedding decorations.
This guide offers advice on how to buy vintage wedding decorations.
Choosing an Era
Vintage means different things to different people. By definition, vintage means the year in which a particular product was made, its period or origin year. However, in the context of wedding decorations and popular trends, 'vintage' means products that create a look and feel from the 1920s to the 50s (the 1960 – 70 era is traditionally referred to as retro).
As this era stretches a large span of time, deciding upon which era will allow the planning to focus in on the particular look and feel desired.
Theme
Once a vintage theme has been set, the search for the perfect vintage wedding decorations will be narrowed down considerably.
Take adequate time to research what was fashionable at the time and see how these decorations fit together. This can be done by reading books, blogs magazines, asking advice from experts, and even by looking at photographstaken during the era.
Vintage Wedding Decorations
The choice of vintage wedding decorations is endless. Below is a list of suggestions to begin the search:
| | |
| --- | --- |
| Wedding Cake | The wedding cake is often a main feature in the reception room. It is an excellent opportunity to create a masterpiece inspired by the vintage theme. Be sure to explore vintage wedding cake decorations before deciding on the design. |
| Guest Wedding Favors | Wedding favors are a nice memento for the guest to take away from the wedding. By applying the vintage theme, the favors can be placed on the table and become a part of the decorations within the reception venue. |
| Invites and Place Cards | Extends the theme across the whole wedding from start to finish. Matching the wedding invites to the place cards and decorations is a nice attention to detail. |
| Centrepieces | Table centrepieces are a simple, yet effective way of decorating a venue. This can tie in nicely with the decorations that adorn the remainder of the venue and the wedding favors. |
| Vintage China | Vintage china for each guest is a beautiful addition to any wedding. As the china does not have to match, this is a great idea to tie in the tableware with the decorations. It is also possible to use the chinaware as the table centrepiece. |
| Lace | When faced with vintage, lace is a common material that features in most vintage decorations and clothing. |
| Venue | The wedding venue can be the ultimate decoration. It has to potential to set the scene and add natural décor to the decorations. |
Vintage Themes
Given the vast amount of time the 'vintage' theme covers over history, it is possible for every couple to find a unique and affordable theme to match their budget and personalities. For example, a 1930s or 1940s feel will create a sleek, glamour look, whereas a 1950s style can create an intimate and sophisticated theme.
As a general rule, when it comes to vintage decorations, less is more. By keeping it simple it allows the chosen pieces to create the desired aesthetic and atmosphere.
Buying Considerations for Vintage Decorations
When it comes to purchasing vintage wedding decorations, there are certain buying considerations worth taking into account. These include:
· Original or Replica? Is the decoration original or replica vintage? It is possible to achieve a vintage wedding look and feel using replica decorations or ones that have been inspired by the era. Be sure to explore every avenue to ensure the decorations are exactly what are wanted.
· Authenticity: When looking for vintage wedding decorations, be sure to know the difference between original and replica. Take time to learn what makes the decoration being looked for is an original. Don't be afraid to ask expert advice to ensure the purchase is original.
· Venue: Know the venue. An outside venue will offer extremely different wedding decorations to an inside venue. Be sure to know the ins and outs of the venue before making any purchases. Decorations are used to enhance the space and so both venue and decoration need to work together.
· Budget: Depending on the decoration, it is safe to assume that an original vintage will be more expensive than a replica. It is important to take this into consideration when setting the budget and be realistic with the financial forecasting. Be sure to include incidentals to the budget, such as postage and handling.
How to Purchase Vintage Wedding Decorations on eBay
eBay offers the perfect location for purchasing vintage wedding decorations. Not only does it offer original authentic vintage decorations for sale, but also new and replica items. The following section outlines ways to engage with eBay:
· Searching for Products: There are a number of ways to search for products on eBay. The most visible option is the search bar, which is located at the top of every page. To use this function simply add in any search term or word then press enter. eBay will then collate all of the available products onto one page for browsing. To the right of the search bar is the advance search function. This is a useful search tool if an exact product is known. It is also possible to search usingcategories.
· Suitability of Product: Once a product is chosen, it is important to ascertain if the product is exactly what is required. This can be done by reading the description and photograph provided by the seller. This is particularly important if the product is an original vintage. Be sure to confirm the items authenticity and condition. Ask the seller for more information if required.
· Refunds and Exchanges: It is always advisable to be aware of the seller's refunds and exchanges policy. As most sellers have a strong customer service focus, it is unlikely that any issues will arise, but just in case, eBay offer a buyer protection programme for peace of mind.
· Payment: It is possible to purchase goods on eBay using credit and debit cards. eBay also have a relationship with a third party company, PayPal. PayPal can facilitate the exchange between buyer and seller. All options are safe and secure.
· eBay Deals: eBay deals offer additional deals on vintage wedding decorations not found on eBay. Be sure to check in addition to eBay.
Conclusion
A vintage wedding theme can create a beautiful look and feel to any wedding, no matter where the location. With the use of eBay, it is possible to find the perfect vintage wedding decorations to suit both the vows and reception venues.
A safe and secure site eBay is accessible from the comfort of a home environment and delivered direct to the door. If further detail is required for the aforementioned help in this guide, simply visit eBay's buyers tips page.