Vintage Whitney Postcards-A Brief History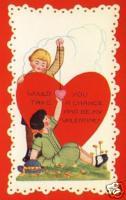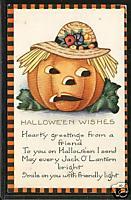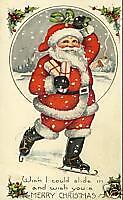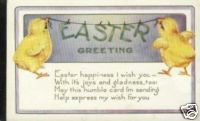 Vintage Whitney Postcards-A Brief History
The publishing company founded by Civil War veteran George Whitney in his hometown of Worcester, Massachusetts, has long been dear to the hearts of collectors everywhere
Beginning at the turn of the century and continuing up to about 1920, the Whitney Company manufactured huge numbers greeting cards, children's books, souvenir postcards, paper toys and novelties of every description . They were involved with other holidays, including Halloween, Easter, Valentine's Day, etc.
Originally a stationary store founded by George C. Whitney, they became an important publisher and printer of holiday cards including postcards. Whitney installed embossing and paper lace making machinery in his factory so he could manufacure all of his card's components in the United States. They also manufactured many mechanical cards. Their cards either say Whitney Made or they carry a red W
In the process of creating and marketing this huge output of merchandise for the nation's five-and-dimes, department stores, variety shops, and other retail outlets, Whitney introduced a line of Nimble Nicks products.
One of the earliest, if not the first, ensemble of characters especially created by a publisher for its paper novelties, the Nimble Nicks were Santa's helpers. Others - Rose O'Neill's Kewpies, Palmer Cox's Brownies and R. F.Outcault's Buster Brown among them - began as magazine illustrations, dolls, or comic strip heroes and heroines. The Nimble Nicks - cute little guys who loved a good time almost as much as they loved helping Santa make toys and get ready for his once-a-year Christmas Eve trip - were American originals. They came along a half-century after George Whitney had started his valentine business.
During the heyday of the picture postcard fad in the United States, from about 1904 to 1917, the Whitney Company was a major presence. They printed and sold several hundred designs for all holidays. So vast was its production that collectors even today still do not know for sure the entire story.