Bought something on eBay and it seems to be taking ages to arrive or having troubles with your seller when your parcel has not arrived? This guide may help you!
It can be very frustrating when your seller tells you they posted your item and you have not received it within the time the seller stated it should be received. When this happens it is usually upsetting because you've paid for something you have not received, it's also upsetting for the seller as they have to try and help you to the best of their ability and at times this can be hard, whether because you are expressing your anger at them or if the seller does not cover items lost in the post and has no idea of how to claim for a lost parcel.
Here are some things you can do to avoid this happening to you and to help the seller and yourself to make your transaction a happy one!
First thing to do!
Firstly, wait...I know it seems like ages since the item of your dreams was won on eBay! You want to hold it in your hands, to feel the thrill of a great eBay win! You want it, and you want it now!
Johnny just couldn't wait for those extra long swimming trunks he ordered from eBay so he went in naked....sadly it was the over 70's ladies swim club meet that day and he went blue with embarassment!
Consider the sellers dilemma...you pay for the item, it can take up to 5 days for a payment to clear if you internet bank or direct deposit, if you pay Paypal it takes three days to be transferred to the sellers account (I always send a buyers items as soon as a Paypal payment comes through but some sellers wait until the funds are transferred to their own bank account locally so they can extract the postage you paid to use to buy the postal materials they need to post your item) then the seller may only post on certain days of the week, and when it leaves the sellers hands Australia Post can take up to 10 days to deliver (I have known a parcel to take a full 2 weeks within the same state!).
Karen kept looking out to Tasmania, willing her new fur lined toilet seat to arrive before winter....
The best thing you can do is READ!! Make sure before you bid you read the sellers conditions of sale, read where the item will be delivered from, many overseas sellers advertise their auctions on eBay Australia so it will take longer to come from the USA than from downtown Sydney! If you are located in Victoria and if the seller is in Perth, once again, it will take longer than if the seller were also in Victoria.
Always read the conditions and ask the seller to advise you by email when the item has been posted!
Next, check it out!
Now, check with your neighbours and your local post office, it may be that the postie forgot to leave a card, or has left it by mistake at your next door neighbours place.
Surprisingly, in over 11,000 items posted from my shop on eBay only a very few go missing, and the most amazing thing is that simply checking around can locate your parcel - in about 9 out of 10 cases this is what has happened - once you have found it let the seller know, they are as anxious as you are!
Don't blame the seller if the parcel has been delayed by Aussie post, the seller can't control the parcel once it's left their hands.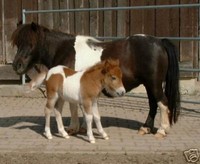 Glorias parcel had arrived...strangely it wasn't the exact colour she expected but she was thrilled!
Still no luck?
Still no luck? Always have a valid address with eBay, if you have recently moved house, check that your address is correct on eBay, most sellers use your registered ebay address - even if you have emailed them to say you have moved, they might not read your letter before the item has been posted!
If you have moved house and find that your address on eBay is incorrect, contact your seller and your post office, put in a redirection form at the post office and update your address on eBay.
eBay requires that you have a valid address and so a lost parcel can be avoided if you have an up to date address!
Santa always got his mail promptly now that the Satini's next door had moved to Sydney....however the Santini's continued to get strange lists from children wanting gifts...
Exhausted all options....but wait!
Now, if you have exhausted all options and it has not been received, contact your seller - mark your letter URGENT LOST PARCEL in the subject line and maybe also mark your letter high priority - make it obvious that you are worried and need a reply asap!
Don't be abusive! If you get all cross and start berating the seller the first thing the seller will think is that you are a person who may have got the parcel and wants their money back (it does happen) or even worse, they can report you to eBay for rude emails!
Please be patient, a seller usually has a family and doesn't work weekends and so give them some time to reply.
Establish communication.
Once you have established communication with the seller, give them all the information they will need to chase it up for you - your eBay id, address and name, the item you bought and when it was expected.
Tell them you have checked with your post office and the neighbours, let them know that you are willing to help them to complete the transaction so all parties are happy.
If you cannot establish email communication:
Get the eBay sellers contact details from eBay -this is only available if you have bought something from that seller - it will let you know the sellers address and phone number via email - and in return the seller will be emailed yours too - a sure fire way of letting the seller know that you are trying to contact them! Ring them - maybe their email has had problems or any number of issues - be polite, be firm but above all know your id, item number, when you paid, how, when the item was expected before you call, it will save you time and STD rates while you search about for the information! Here is the link to get the sellers details emailed to you, look down the page and halfway down you will find boxes to enter their id name and the item number you have bought from them :
http://shop.ebay.com.au/ebayadvsearch/_W0QQ_sofindtypeZ9?_adv=1&_in_kw=1&_sacat=See-All-Categories&_ftrt=901&_ftrv=1&_sadis=200&_fpos=Postcode&_sargn=-1&_salic=15&_saact=15&LH_SALE_CURRENCY=0&_saslop=1&_sop=1&_dmd=1&_ipg=50

George found that writing letters in the sand was never as good as just ringing to sort things out but he did so love the ice-creams...
NOW...What Aussie Post never tell us!
Now, the bit you need to know but most people don't! Australia Post do not advertise the fact but they insure red satchels for up to $50.00, the express ones are insured for up to $50.00 too.
The seller will need to file a lost item report themselves, you cannot do that, it has to be the person who sent the article in the post. Once the seller receives a reply and if the search has been unsuccessful (it will take the form of a letter stating the findings of the search) they can file for a claim against Australia Post for the amount of your lost item and postage up to the value of the insurance.
The search takes about 3 weeks to complete, but the refund will arrive within 7 days of the claim being put in and takes the form of a cheque to the seller. Once the seller has cashed this cheque they may be able refund you the whole or a partial amount depending on their policies.
Remember, if the seller states that they are not responsible for lost items in the post, don't panic, email them and suggest they put in a lost item report and that they should be able to claim the insurance.
Most sellers state that they will not refund for lost items but they are usually lovely people who will try their utmost to make you happy - if they don't know about the insurance for postage they may not be able to do it, tell them about it!
Once again, don't get all abusive and cross! Ask politely that they put in a lost item report and that they keep you informed, this will make it better for everyone, you don't need to get all cross and the seller won't get all stressed!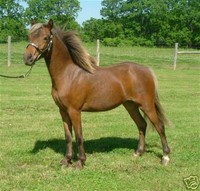 Although very proud of his bargain buy on eBay, he still wasn't sure if anyone would know he was wearing a toupe ...
Still no luck, seller not communicating?
eBay has a great section where you can get in contact with your seller and try and work things out. It's called an item not received or not as described dispute. Here is a link to this form, http://feedback.ebay.com.au/ws/eBayISAPI.dll?InrCreateDispute
Next time...if you have had a lost item don't despair, hopefully you or the seller can either find it or claim for your money back. Red satchels are not traceable but the express yellow ones are, even better is the platinum express courier satchel which can be tracked on the Australia Post website! If in doubt, always get your parcel registered and insured - it is worth it if you have bought a high priced item or something of personal value to yourself!
Remember...buying on eBay is fantastic fun, just because you had a lost parcel does not mean that you will have trouble next time - eBay is a fantastic community - we all try and look after each other, take some simple steps to protect yourself, always communicate in a friendly way and have fun with all your adventures on eBay!

This new tail is just terrific she enthused....what a great buy, I must go back to that eBay shop soon and buy myself a new top, I feel strangely naked....