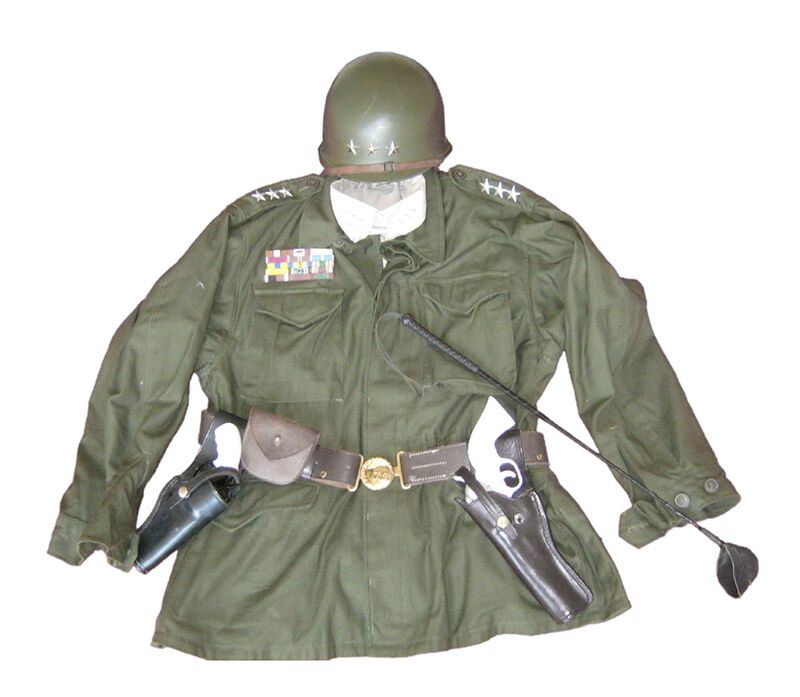 A WWII era costume makes a statement at a costume party. Manufacturers who specialise in making costumes produce a variety of different ones that centre on the WWII theme, whether the focus is completely on the military aspect of the era or on the attire worn by those on the home front. There are even WWII super heroes, so for a themed party, there is truly something for everyone.
When shopping for a WWII themed costume, consider the different ones that are available, the cost and quality of the costume, and whether to buy it as a package or in parts.
The Different WWII Costumes
Many people choose a WWII costume as a fun choice to wear for a general, un-themed costume party or other event. Often, though, such events do have a theme, and a WWII themed party is popular. Regardless if the costume is for a themed party or not, though, it is easier to choose a fitting one when armed with the knowledge of all the different kinds that there are available for the era.
Browse through images in period magazines and other literature as well as historical references in order to see what the different options might be for the theme. The following chart, while not exhaustive, gives a brief description of some of the most common WWII costumes to choose.
| | |
| --- | --- |
| Costume Type | Description |
| Military | There are several branches and ranks to choose from. Most costumes include a replica uniform and any hat that goes with it. Purchase any accessories, such as weapons, radios, or med kits separately. |
| Aviator | The basic aviator costume includes a brown leather jacket , cap, and tan pants. Badges on the jacket and the style of the hat differentiates one kind aviator from another. |
| Pinup Model | May be a glamourous, somewhat revealing outfit or even a feminised take on a man's military uniform. |
| Super Heroes | A number of different super heroes represent the war in one way or another and their outfits make great costumes. These include Wonder Woman and Captain America . |
There are a wide variety of costumes available in each of these different categories, and looking through pictures of them is a great way to narrow the search for the right one for the occasion.
The Prices of WWII Costumes
Costumes range in quality from a very basic, loose interpretation of the character to a highly detailed, replica of the real thing. The prices of the costumes cover a wide range as well and are somewhat dictated by its quality. For higher priced costumes, that quality can mean that its construction is from sturdy, durable materials that stands up to more than one wearing. Less expensive ones may be made from inexpensive materials because the manufacturer really only intends the consumer to wear it once.
When determining a budget for the costume, it is wise to keep in mind just how important it is that the costume looks authentic. For some events, such as fancy, themed parties, it may be very important. For many other situations, less expensive costumes that loosely represent the character are just as fine. This is especially true of events where the lighting is low and visibility is not optimal anyways.
Replicas WWII Costumes
Other things that affect the price of a costume a great deal is how authentic it looks, the amount of detail put into the costume design and construction, as well as how skillful the craftsmanship is. Typically, costumes that are highly detailed and very accurately represent what the original clothing actually looked like are considered replicas. These high quality replicas are often more expensive than most simple costumes.
Vintage WWII Uniforms as Costumes
A vintage uniform that a WWII soldier may have actually worn during the war is very authentic and makes a great costume. Sometimes, it is possible to purchase these uniforms, or pieces of them, at a very reasonable price. When it is a complete outfit, however, it may cost more than a similar, high quality costume would. This is especially true if the vintage uniform belonged to someone in particular, or is identical to one that was. If the seller makes such a claim about a vintage uniform, be sure that the purchase includes a certificate of authentication or a verifiable provenance, especially if such a claim adds value to the item.
Buying the WWII Costume as a Package or in Parts
Most costume manufacturers package and sell all of the parts for a certain costume together. These usually only include the outfit and maybe one or two other key items, such as a hat or a moustache that really makes the character. Extra items that go along with the costume generally cost extra.
It is possible to save some money by purchasing only parts of the costume separately and filling in with items already in the closet. For instance, many people already have most of the basic items that are necessary for an aviator's costume and may only need to buy the hat and some badges. Most manufacturers produce such items. It is also possible to pick them up at bargain prices by shopping in marketplaces that sell pre-owned items.
How to Buy WWII Costumes on eBay
A consumer who is searching for a WWII costume may have some difficulty finding one in areas that do not have a number of costume or party shops to turn too. It is often easier to shop online for such specific items. The sellers on eBay list many different items that could meet the consumer's needs, including full costumes, items to turn ordinary clothes into a costume, and accessories to really take the look over the top. To find all of this, you need only type relevant keywords into the search bar found on every page; for example " WWII aviator hat". For even more options and a sure bargain, be sure to check out eBay Deals as well.