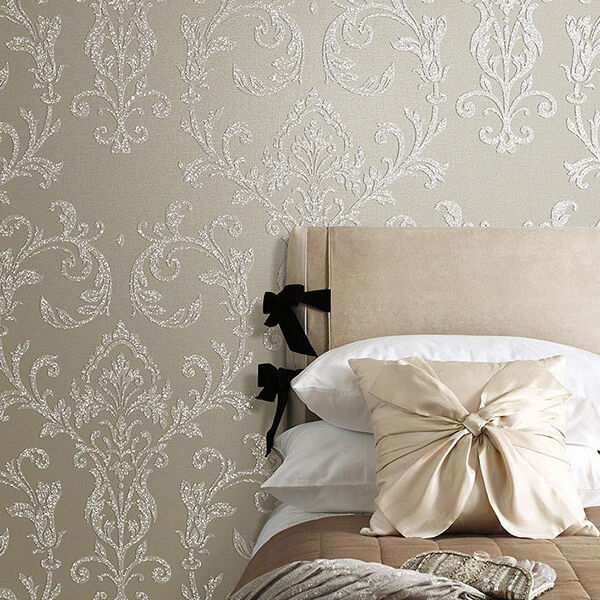 Many people use wallpaper to turn plain walls into works of art, or at least surfaces that are nice to look at. After all, wallpaper comes in an impressive variety of colours, patterns and textures. People thinking about decorating their homes with wallpaper should consider a few important decisions before making their purchases.
Wallpaper Materials
Wallpaper can be made from a variety of materials. The most popular is vinyl, since it's easy to apply and remove from walls. It is also pretty easy to clean.
Embossed wallpaper is another choice. Since it's textured, it is ideal for applying to walls that do not have perfectly smooth surfaces, and it happens to be easy to apply and clean once it's up. It's even possible to paint over this type of wallpaper.
Another textured option is flocked wallpaper. It feels velvety and tends to look elegant, making it popular for living rooms or dining rooms. However, it is difficult to clean without ruining the surface, so it is not good for high-traffic areas of the home.
Foil wallpaper is also popular. This is sometimes textured and sometimes flat, but it always has a metallic surface. It is surprisingly easy to clean, but it can be hard to apply to the wall.
Wallpaper Patterns
Wallpaper can be found in plain colours, and this can be a good choice for homeowners who want to change the hue of the walls without painting. But in most cases, wallpaper features a variety of patterns that would be difficult to recreate with paint.
Some popular patterns include floral prints, stripes, damask and paisley. It's also possible to find wallpaper meant to look like other surfaces, such as brick, tile, bamboo or wood.
People choosing a wallpaper pattern should consider the look they are going for and their personal style preferences. They should also make sure the pattern complements the furniture and accessories in the room. Keep in mind that darker rooms tend to look best with warmer colours.
Prepasted Wallpaper vs. Unpasted
Another consideration to make when choosing wallpaper is whether to get the prepasted or unpasted wallpaper. The prepasted type has adhesive on the back, and soaking it in water before hanging is all that is necessary to make the paper stick to the wall.
By contrast, unpasted wallpaper requires the homeowner to buy special wallpaper paste separately. Though it requires an extra purchase, many find it faster to apply since the paper does not need to soak in water before hanging.
Conclusion
Wallpaper can be a great addition to any home. For being so affordable and easy to apply, the result is often impressive. The hardest part of the process is choosing the right wallpaper, so following these tips is a good start. Once shoppers decide on a type and pattern, they can confidently buy one or more rolls of wallpaper from sites like eBay.