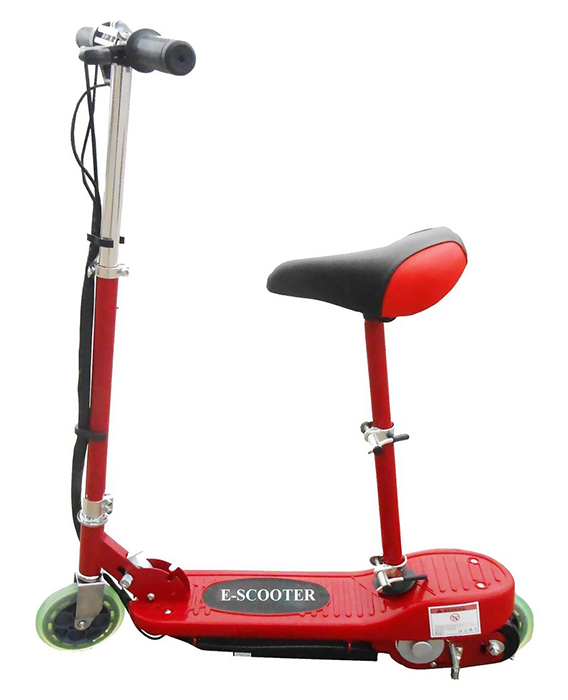 The simplicity of scooters makes them popular for people of every age. Children in particular enjoy in the freedom of movement that scooters provide, and the action of pushing and balancing helps them develop important motor skills early on.
Simple Fun for Toddlers
Once a child is about two years old, he or she can begin to experience the fun of scooter riding. Simple micro scooters for very small children often incorporate three wheels instead of two, providing a solid three-point balance system for the standing platform.
Innovative 'Swing Sliders'
Sometimes called "wiggle scooters," these clever devices offer a different means of propulsion for small children. These low-to-the-ground riding toys are propelled forward by simply moving the steering mechanism back and forth. The child sits on the seat, feet resting on mats on either side, and uses the strength of his or her arms to wiggle the handlebars and move the scooter forward.
Branding to Win a Child's Heart
If your child is fond of special cartoon figures or comic book heroes, you're quite likely to find a scooter featuring these images. Furthermore, scooters are available in a rainbow of child-pleasing colours, with handlebar tassels and plenty of detailed decal illustrations. Scooters for very young children often include musical components as well, which make a cheery jingle as little ones roll about the house.
Options for Older Children
Once children graduate from the tiny, bright-coloured scooters they pushed back and forth on the veranda or driveway, they start becoming interested in scooters as a real form of transportation.
Push Scooters
Equipped with good-quality, off-road tyres, these hefty riding toys provide children with a means of healthy exercise. Stunt scooters are available with high speed bearings and heavy-duty handlebars, and they are engineered to provide maximum control to ambitious young riders.
Motorised Scooters
For children who just can't wait for their own motorised form of personal transportation, battery-powered scooters are a much-coveted gift. These lightweight riding machines are able to travel up to 15 kilometres on a charge, and feature quick button starts along with charging periods of three to six hours.
Foldable Designs
There often isn't an ideal spot for scooter-riding at home, and parents end up taking the child and the scooter to a nearby park or local path. Lightweight aluminium scooters are made for easy transport, and many of these feature folding designs which allow them to be carried in even the smallest vehicle.
Scooter Safety
While children of all ages love the mobility that scooters provide, this same mobility is a notable source of danger. To keep your child safe, consider the following safety precautions.
Children Must Wear Helmets
Approved bicycle helmets are required (by law, as well as by common sense) whenever your child is riding a scooter. Helmets need to be properly fitted to the child's head, and they should bear the Australian Standards mark to show that they are safety-certified. Children also need to learn road safety for scootering, just as they do before riding bicycles. Scooter collisions with automobiles and pedestrians are an unfortunately common occurrence, but a child who has been taught safe riding rules is far less likely to suffer such an accident.
Safety Features
Any scooter that will be taken out of the family's yard should be equipped with basic safety features. These extras are similar to those found on bicycles, and they include brakes, safety reflectors, bells or horns, and two different lights. The light on the front of the scooter should be white, and the one on the back should be red.
Conclusion
The range of scooters available makes them a perfect gift for any young family member, from toddler to teen. Whether you're shopping online at sites like eBay or in stores, there is an expansive range of scooters available that any child will be delighted to open at Christmas.