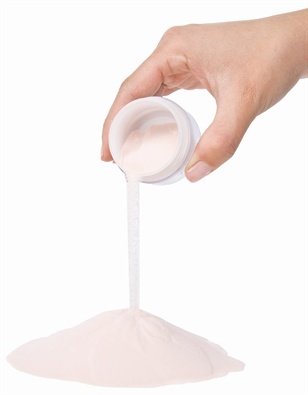 MMA banned in Australia
Please read if you buy acrylic liquid online, MMA is banned in both Australia and USA. A lot of sellers in Asia still sell it so make sure you check with them before you purchase.
The best way to check is ask for the MSDS know as Material Safety Data Sheet.
When purchasing acrylic liquid you need to ask your supplier if it contains MMA. MMA (Methyl methacrylate ) originated in the dental industry as well as by orthopedic surgeons during joint replacement procedures. This chemical has not been designed to come in touch with the skin, it is not safe.
In the mid 60's nail technicians started to use MMA as it is cheap but since has been proven to be poisonous and unsafe
MMA is too hard to be used in acrylic nails as it can literally tear the nail. MMA will takes a long time to remove when and when prepping the nail you can damage the nail plate as it needs grooves in order to adhere.
It is very important when purchasing acrylic liquid to check with your supplier, don't be shy it is very important you ask.
Why you should avoid MMA:
Too hard for the natural nail.
Takes a long time to remove MMA when soaking.
Damages the nail when prepping as MMA needs grooves to adhere.

MMA has been classed as a poison.

Causes liver damage
Strong fruity odour that can cause tightness in the chest or tingling in your fingers.
Has been known to cause miscarriages
Respiratory problems
MMA strength and inflexible can literally lift the natural nail off the nail bed.
How can you tell
Make sure all manufacturers containers have labels. If you are a client don't be shy to ask, if they don't have labels i would be careful.
Price - this is not always the case, but if the price is pretty low i would check. MMA is very much less than the safer alternative.
If your finger burns or itch after your nails are done
The strong odour can cause throat or chest tightness.
Takes a long time to soak off.
If you are unsure always ask, if you don't get the information you need i strongly suggest you don't purchase it. This is not only for the safety of your clients but can also for the safety of your health and your your business.
Please note EMA is the correct ingredient you should be using in acrylic liquid.
Please be aware some sellers may not be aware they are selling MMA in their liquids, they are simply the middle man and their products are cheaply made overseas.
Make your number 1 rule
NO MSDS,
NO sale.