Materials for Watch Bands
A watch band may seem ordinary, but the right one can actually make the difference between looking stylish or not. The material it is made of is equally important, as it can mean the difference between comfort and discomfort. However, the market has a vast array of different styles of watch bands utilizing different materials; therefore, it should be easy to find the appropriate watch band that fits your style, timepiece and budget.
A well chosen watch band should be one that matches the overall style of the watch casing. Although most people don't put much thought and consideration into watch bands, a stunning, good quality watch band can add class and sophistication to your timepiece, making even a cheap watch look expensive. Watch bands come in various materials including leather, silicone, nylon, rubber and carbon fibre. The type of material used is important as this will determine how long the watch bands can last before needing replacement.
Leather
Leather watch bands are the most popular in the world. The finished products of leather have a beautiful and stylish appearance and this goes for watch bands as well. The leather watch band is tough, soft and durable. They come in an assortment of colors since leather can be dyed and they are fairly affordable. Leather watch bands can be long-lasting with care and are easily adjustable to fit your wrist size.
Nylon
Nylon watch bands are soft and durable, in fact compared to leather or stainless steel bands, they offer much more comfort on the wrist. They are made of high quality nylon yarn, and come in varying styles and colors. They are readily available in stores and come at a very affordable price. It is easy to change a nylon strap whenever you need your overall timepiece to have distinct style. One major drawback of nylon watch bands is they are not long-lasting and have to be replaced regularly. Despite this, the younger generation is quite taken by this stylish, colorful watch bands.
Stainless Steel
Stainless steel much like leather is commonly used for watch bands given that it is highly durable and has anti-corrosion properties. Stainless steel watchbands are ideal for making sports watches especially those used by divers. They are two different types of stainless steel watch bands namely the solid watch bands and the rolled or folded link bands. The rolled bands are made of metal folded to form the links of the band, while solid bans are made from solid pieces of metal.
Stainless steel bands are not prone to scratching; however, that does not mean that they cannot get scratched, therefore like fabric watch bands they require great care. Do not be surprised if this watch band outlives you as it can last for almost 20 years.

Rubber
Rubber watch bands are suitable for sports watches since they are tough, lightweight and water proof. One thing you should know is that rubber watch bands are non-toxic, easy to maintain, elastic and resistant to high temperatures. However, keep in mind that if you over-stretch the band it is likely to break. A rubber watch band may not be as durable as stainless steel watchbands; however, with proper care they can last longer than leather watch bands.
Silicone
Silicon materials are classified as polymers, a group of materials that contain silicon, hydrogen, oxygen and carbon. Polymers are characterized by elasticity and flexibility. Silicon watch straps are water resistant, extremely comfortable, but some types do tend to pick up lint and fluff.
PVC (Polyvinyl Chloride)
PVC rubber is a vinyl polymer that consists of ethenyls. Watch bands made of PVC offer extreme comfort. The best of these are made from UV stabilised material that will resist damage from the sun, but eventually all will harden and break. A good one will last at least 3 - 5 years.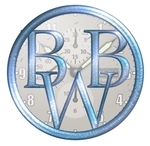 BargainWatchBands - Visit our Ebay Store