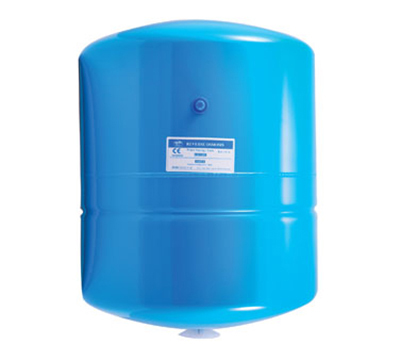 Water tanks are containers for storing water for drinking, irrigation, farming, food preparation, and a number of other important and necessary things. Water tanks are necessary for the survival of living things. There are a number of types, each suitable for various uses, but all with one ultimate purpose. Some tanks work better than others, some have very specific uses, such as chemical contact tanks, tanks that allow retention time for chemicals to be treated.
eBay offers a wide range of water tanks that adhere to a number of water storage needs. This guide will advise users of suitable water tanks and inform them how they can be found and purchased on eBay, safely and at affordable prices.
Types of Water Tanks
Water tanks are not supposed to do any harm to water that has been collected and stored. Being susceptible to viruses, bacteria, algae, minerals, and gas, as well as undergoing frequent changes in pH, water tanks do not always have an easy job. These contaminations can come from a number of sources, including the materials used for construction, piping, animal faeces, and the intrusion of minerals and gas. A water tank that has been designed correctly, address these effects and prevent or mitigate them.
There are various types of water tanks. This section will list a number of those types and provide information as to how they function:
· Chemical Contact Tank: Chemical contact tanks are constructed from FDA and NSF polyethylene. As touched on in the introduction, they allow retention time for treatment chemicals to treat product water, filtering out the unwanted and harmful chemicals.
· Ground Water Tank:Ground water tanks are made from lined carbon steel, and receive water from surface water or from water wells. They allow a large amount of water to be stored, and are used during peak cycles of demand.
· Elevated Water Tank: Commonly referred to as water towers, elevated water tanks are raised, and create pressure at ground-level outlets. They are sufficient for many domestic and industrial requirements.
· Vertical Cylindrical Dome Top Tank: This design holds anything from fifty to several million gallons of water. Vertical cylindrical dome top tanks are typically used for transport due to their low profile that creates a low centre of gravity, helping to maintain balance for vehicles.
· Hydro-pneumatic Tank: Typically horizontal pressurised storage tanks. Pressurising water creates a surge free delivery of water into the distribution system.
Materials of Water Tanks
Water Tanks come in an array of different materials, each with their own specifications, uses, and benefits. This section will list a number of materials and provide all of the important information necessary in making the right decision when buying the right water tank.
Polyethylene
Polyethylene is a UV stabilised food grade plastic. Water tanks made from polyethylene water are light and only require one sand base. They have a long serviceable life, and are one of the lower cost water tanks. Although polyethylene can be easily recycled, after its service life, it will take generations to break down, and will release toxins as it does.
Polyethylene tanks made with vertical seams may cause splitting, resulting in water loss. On contact with fire, polyethylene water tanks melt, creating problems in rural areas that need the stored water to fight fires.
Collapsible Pillow Tanks
Collapsible Pillow Tanksand Water Bags are designed for use in a number of residential, commercial, and industrial applications. They are strong for a number of liquids, both indoors and outdoors. Pillow tanks are cost effective and made from heavy-duty fabrics. Mineral safety data sheets may be required for some chemicals to determine best materials for storage application, and ensures the correct configuration every time.
Steel
Steel water tanks are produced by the process of hot-dip galvanising that coats the steel with zinc. The zinc helps to slow down the corrosion process, but due to electrolysis, steel tanks can last less than five years. The composition of water being stored may have the potential to accelerate corrosion in steel water tanks.
Fibreglass
Fibreglass water tanks are long lasting and can be installed both above and below ground. They resist corrosion and are generally unaffected by chemicals. They tend to allow in more light than other types, but should be painted due to hinder algae growth. Fibreglass water tanks tend to be brittle, resulting it being prone to cracks.
Concrete
Concrete water tanks can be built above grade, or predominately hidden from view. They are built on site due to the weight of concrete. It is porous material and needs to be sealed to prevent minerals reaching into the water. However, there are sealing and construction techniques that are able to address those issues. Delivery and mining production is energy intensive, an advantage achieved by its long life and ability to be simply recycled.
For the best material and type of water tank to suit all the requirements of use and place, be sure to pay careful consideration to:
· Ranges of temperate
· Earthquake and wind potentials
· Elevations and geology
· Volume
· Economics
Buying Water Tanks on eBay
This section of the guide will inform users the quickest and most efficient way to both find and purchase the most suitable water tank on eBay.
· After acquiring information regarding what type of water tank is needed, and making the necessary considerations and decisions, one should bring the details to eBay to start the search. For water tanks, select the Home & Garden category. Go on to select Gardening, Watering equipment, and then the Other category. Within this, there will be a number of relevant watering related items, available to explore at convenience.
· Make use out of the additional filters that eBay offers for an easy find and buy. For example, the option to choose the condition, which is a selection of conditions, including Brand new, and Used water tank. Filters also include the maximum price wishing to pay for a water tank, the option to select the maximum price desiring to pay, and location in which water tanks for being sold from, as well as the option to search specifically for items being sold within Australia or for items being sold Worldwide.
· Don't commit to a buy until confident with the seller, as well as the water tank. A great way to determine the reliability of a seller is to read their feedback. Look to see comments relating to the purchases of water tanks, and check to see whether other users have been satisfied with their purchases. If further information about a water tank or the seller is required, eBay offers the option to message sellers directly to ask any questions that will help influence a buy.
· Be sure to check out eBay Deals for more products at affordable prices, with additional special offers. Simply select the Tools category and browse in the Gardening section.
Conclusion
Water tanks are important to the way people live. Despite their one ultimate goal of storing water, there are a number of different types for a number of different uses. Therefore, there are a number of considerations to be made before buying a water tank that meets all requirements. For example, for underground storage, fibreglass is the most suitable material. Whereas water tanks needed for above grade, concrete are more suitable.
Fortunately, eBay offers a range of water tanks that adhere to a huge number of needs, and their easy to use search filters make finding the perfect water tank simple. Be confident with a seller, and don't forget to leave feedback once the tank has been received.