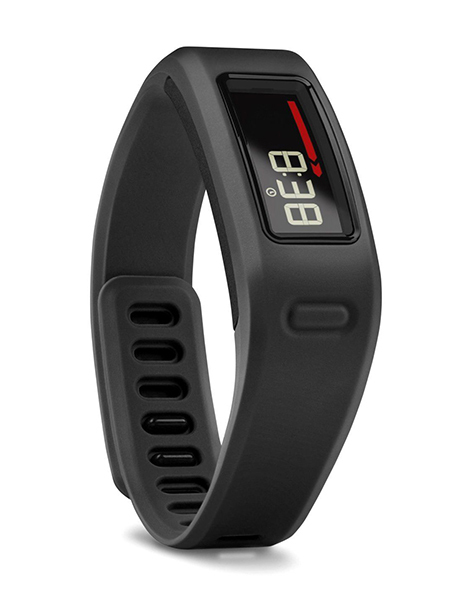 Many people find it hard enough to motivate themselves to undertake a healthy lifestyle, so it's no wonder why so few people are able to keep track of things like calories burned, miles traveled and heart rate during a workout. Some people try fitness journals, but these can prove difficult to keep updated. Fortunately, there are numerous activity trackers that can now seamlessly do all of this and more. It's important, though, to understand activity trackers before buying one.
Format Options
Before grabbing the first fitness tracker that looks good with an outfit, it should be noted that there are different types of trackers. Each of these trackers has their own benefits and disadvantages.
Watches/Bracelets
Although there are slight differences between watches and bracelets, the pros and cons are basically the same for both. These trackers are fairly difficult to lose, and this is true even during heavy exercise routines. Unfortunately, they can also hinder certain activities like washing dishes and typing if they're meant to be worn continuously.
Clip-Ons
Clip-ons offer users the ability to track their fitness activities without having the device get in their way. Many of these trackers can simply be clipped onto their shirt. It's almost like it's not even there, but unfortunately, that makes them much easier to lose.
Aesthetics
Activity trackers come in all shapes and sizes, so it doesn't hurt to focus just a little on aesthetic qualities. After all, an individual will be wearing this tracker for several hours throughout the day, and some trackers are actually meant to be worn non-stop. This makes it important for a person to pick out something that they will enjoy wearing.
Double Check Compatibility
It's important not to buy a fitness tracker based on all of its great qualities only to discover that it's not compatible with your other devices. Many activity trackers will only sync with specific brands of smartphones or other devices, so anyone searching for the perfect tracker should make sure of its compatibility. People who are looking to purchase simple calorie counters may not have to worry about this, but those ready to start an in-depth fitness routine do.
Consider the App
A fitness tracker doesn't just consist of the watch, bracelet or clip-on; it's the entire system that's important. This means that user friendly apps, whether online or mobile, are an integral part of the entire experience. These apps allow a person to enter data, such as blood pressure or calories consumed, that the tracker is unable to obtain on its own.
Online listings for activity trackers should have information on their compatible apps. Downloading an app in advance or looking over the reviews is a good way to ensure that the best overall activity tracking system is chosen. Additionally, life is a lot easier on those who select trackers that automatically sync with their apps rather than those that must be done manually.
Additional Features
Some activity trackers only count steps taken or calories burned, but those who are serious about this commitment often go for trackers that record much more. Many of the watches and bracelets available for purchase, for instance, have heart-rate monitors included.
There are even trackers that monitor sleep habits, to help users identify what's causing sleep problems, or if they have any. Other features include vibrating alerts when the user has been sedentary too long, perspiration sensors, blood pressure monitoring and even waterproof designs for those who want to track their swimming activity.
The Final Choice
While all of the aforementioned factors are important, it's understandable that price is still sometimes an issue. Some low cost trackers, though, end up making life a little more difficult. The Adidas Pacer Bundle, for instance, only costs about $50. Unfortunately, it requires manual syncing and its battery only lasts a day before needing recharging. Consider looking online at sites like eBay to find great deals on these devices, but make sure to choose one that will work effectively and satisfy all your workout needs.