Ear Muffs Do More Than Just Protect Your Hearing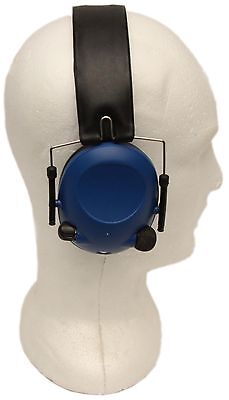 There is no better way to protect your hearing when you are shooting than wearing ear muffs. You can find different types of ear muffs in the market, each of which is good enough to keep your hearing safe. Yet, there is more to ear muffs than just this. In other words, ear muffs do more than just protecting your hearing. Let's look at the different ways you can use ear muffs:
Ear muffs cover the entire ear. Therefore, they offer protection to your ear from the elements of nature. For instance, if you are out in the rain, wearing ear muffs ensure that the water doesn't get into your ear. Same is the case when the weather is extremely cold. You can keep your ears safe from the cold by wearing the ear muffs.
Ear muffs aren't just designed to keep out shooting noises. You can wear them in any place you go to where there is a lot of noise. Buying electronic ear muffs allows you to choose the sound profiles you want to eliminate. This means you can hear only what you want to hear. For instance, you can cancel out the loud music at a party yet still have conversations.
These are just two of the ways ear muffs do more than just protect your hearing. So, it is all the more reason for you to buy a pair today. Electronic ear muffs can cancel noises up to 85Db and are available at an affordable price. Place an order right away.
CLICK HERE
to see our hearing protection products