A while ago I was fortunate to have won a Weather Station bid on eBay. At the time it was more of a last minute decision and thought it was too good a deal to pass up.. Little did I know it was the start of a new hobby. Some say it's an obsession!
I have created my own webpage displaying the data from the weather station. Visit
WodongaWeather.Net
This guide will hopefully inspire and help you to get your own Weather Station Online, to become obsessed, and to become a Geek! lol
Requirements:
-A desire to watch the weather, measure and log it.
-PC or Laptop that will run 24/7 - I use a low powered HTPC. (Home Theater Personal Computer)
It's always powered on for TV Scheduling Recording, Home Power Usage monitoring, and now it's running the Wodonga Weather Station.
-A Weather Station with a PC link - some good entry levels on eBay are :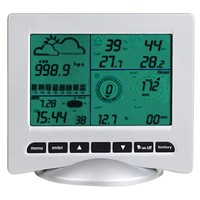 Search for "New Pro Solar Wireless Weather Station PC"
or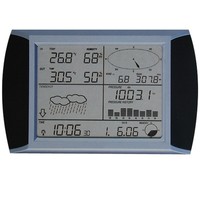 Search for "Pro Wireless Touch Screen Weather Station"
You will also need :
-A Free Account to Weather Underground. Simply go to
http://www.wunderground.com
and sign up.
-A Free Software Package from Sandaysoft called Cumulus. From
http://sandaysoft.com/products/cumulus
(Don't use the software that comes with these weather stations, I found it to be unreliable. 'Clunky' would be the best description for it.)
Become familiar with these while you wait for your weather station to arrive.
Once you have received your weather station...
Don't use the default batteries that come with these weather stations! Go and purchase good quality Duracell's of Energizer AA batteries.
Mount the weather station sensors in an area where they won't be effected by objects such as Trees, Walls of Houses, Radiant heat from tin roofs, etc.
I have placed my weather station Wind and Rain sensors on top of the TV antenna at the pitch of the house roof.
The Temperature sensor, I have extended the cable so the sensor is in constant shade all year round under the eve of the house.
Using telephone cable with Plugs and a couple of Extension Sockets to extend the cables made relocating the Temperature unit quite easy.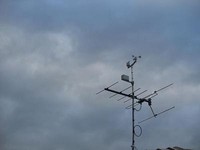 Plug in the batteries in the Temperature Sensor and then in the Display Unit and ensure the Display unit is receiving data from the weather sensors.
It may take a little while (5mins) before you see the Display unit show the weather conditions that the sensors are measuring.
If not move the Display unit closer to the Temperature Sensor to check if the signal can be received.
Try to have the Display unit within 30mtrs from the temperature sensor. Signal loss through Walls, and Roof Tops will drastically reduce the signal.
The Display unit will also have to be located close to your computer system because the display unit will need to be connected with a USB cable to the computer. USB cables should not be longer than 5 meters.
When the Display unit is connected to the PC via a USB cable it will draw power from it.
The batteries should be kept in the Display unit for backup in case the computer switches off.
These Weather stations Display Units are capable of storing data for weeks without being connected to a computer.
At this time it's a good idea to set the Time, Date and other requirements on the Display Unit. Easily done by following the directions of the supplied manuals.
Install Cumulus Weather Software v1.93 (Feb 2013) on the PC and set up the software Station Settings.
## Station Settings Screen Shot ##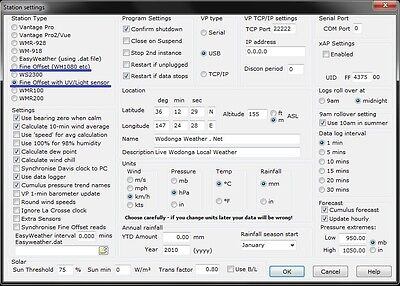 I'm located in Wodonga, Australia so My setting are:
Station Type:
Fine Offset (WH1080 etc - or - if you have a UV/Light Sensor select the Fine Offset with UV/Light option)
Settings:
Use bearing Zero when calm
Calculate 10-min wind avrage
Calculate dew point
Calculate wind chill
Use data logger
Cumulus pressure trend names
Program Settings:
Confirm shutdown
Restart if data stops
VP Type:
USB
Logs roll over at:
midnight (Note that Official weather stations will use the 9am settings. I don't understand why they do? A day for me is 12:00am to 12:00pm.)
Data log interval:
1 min
Forecast:
Cumulus forecast
Update hourly
Pressure extremes:
(these are sensitive for correct forecast - If there's such a thing - some fine adjusting may be needed)
Low 950 mb
High 1050 mb
Units:
Wind = km/h
Pressure = hPa
Temp = C
Rainfall = mm
Location:
Latitude and Longitude can be found from
http://www.mapcoordinates.net/en
Set up the Internet Settings by going to :
Configuration / Internet
## Internet Settings Screen Shot ##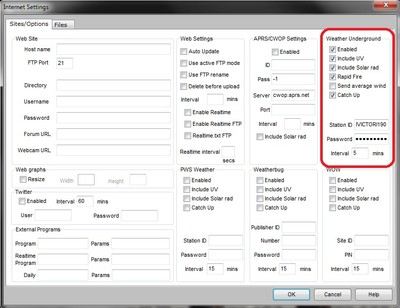 Enable the Weather Underground section.
Enter in your Station ID and Password of your Weather Underground account.
Enable Rapid Fire - Optional choice. I have it set for more frequently updates used for live updates
Set Interval to what you like. I use 5 minutes
The rest I have left as the default settings..
Cumulus program will upload the weather station data to your Weather Underground website.
This can be seen at the bottom of Cumulus every so often.
In a few moments you'll see the data on your Weather Underground site. Ready to be shared with weather enthusiasts from all over the world.
How Easy was that? you now have your own weather station online :)
Let me know how you got along.
Hopefully I have inspired you.
EDIT - Updated Screen Shots with newer version software