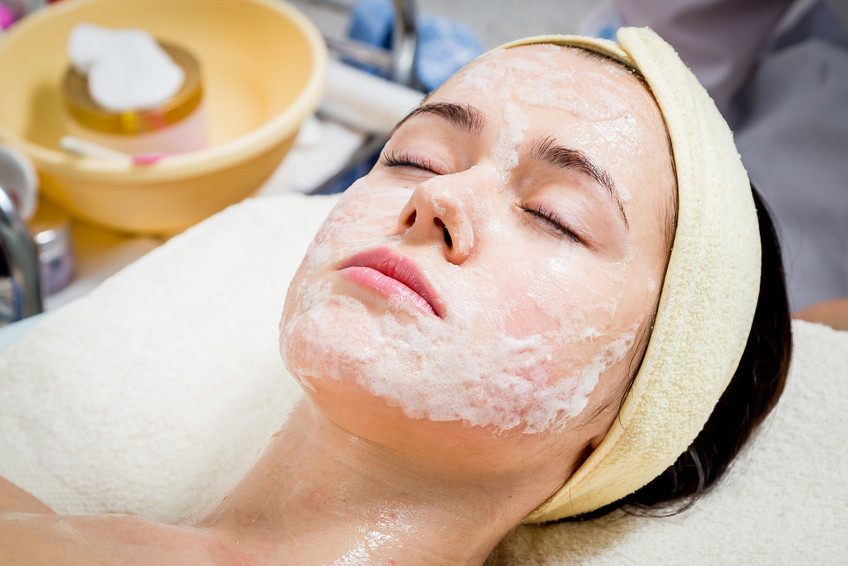 Achieving glowing, radiant skin can be challenging, even with a balanced diet, careful makeup application and an effective skin care regimen. This is mainly due to the exposure of skin to environmental irritants on a regular basis, including pollutants, UV rays, and even chemicals found in the products we use. However, there are products that can exfoliate and rejuvenate the skin, such as facial peels, without having to resort to costly and invasive cosmetic procedures. Facial peels help to treat a variety of issues, including sun damage and fine lines, and may offer a wide range of skin health benefits.
Choosing the Right Facial Peel
To receive the benefits which facial peels can potentially offer, it is important to first select the type of facial peel based upon individual skin care needs. The table below highlights the differences between the three most common facial peels available today.
Type of Peel

Properties

Superficial (light)

Only affects the outermost layer of skin

Quick

Requires little to no recovery time

Medium

Affects the epidermis and the outermost layer of the dermis

Requires minimal recovery time

Deep

Penetrates into the epidermis and the two upper layers of the dermis

Longer recovery time

Cannot be used on darker complexions
Skin care concerns, pre-existing health issues and necessary recovery times are all factors to keep in mind when considering facial peel products and treatments. For example, those who are experiencing minor breakouts or subtle fine lines may find that a superficial facial is ideal, as it involves minimal risk and healing time, while those who have wrinkles or skin discolouration might benefit from a deep peel.
Reduces the Visible Signs of UV Damage
Even superficial facial peels remove the top layer of the epidermis, making it a good solution for skin damaged by UV rays. While prolonged exposure to the sun can cause skin burns and rashes, it can also lead to the appearance of fine lines and age spots. Facial peels with certain hydrating additives help to replenish and moisturise skin dried out by the sun.
Helps Manage Blemishes and Breakouts
Facial peels can be an invaluable addition to an acne management plan or ideal for those who suffer from frequent blemishes and breakouts. Superficial facial peels that contain glycolic acid may be especially helpful for acne prone skin, as they can reduce inflammation and swelling, both of which make breakouts more noticeable. There are even some facial peel treatments that may have the ability to reduce the appearance of acne scars if used over a long period of time.
Improves Skin Texture
Even though facial peels can offer a variety of visible benefits, one of the most significant advantages of facial peels is that they can improve skin texture. By removing the top layer of skin, peels can reduce rough and flaky patches, resulting in smooth and soft skin. Best of all, facial peels tend to work rapidly. This means that after just one or two skin treatments, faces can begin to look and feel more refreshed and revived.
Rejuvenates Aging Skin
Many facial peels available today, especially those containing glycolic acid, can help to reduce the visible signs of aging, such as fine lines and wrinkles. This is primarily because peels serve to remove dead skin cells and increase collagen production. Collagen keeps skin elastic, supple and youthful. Facial peels can also help to reduce the pigmentation that causes age spots and blotchy skin, as well as dull patches that make the face look tired or aged.
How to Buy Skin Care Products on eBay
Sellers on eBay offer you the opportunity to reap the many rewards that facial peels can offer, without even leaving the comfort of your home. There are a number of skin care products and at-home treatments, including microdermabrasion kits, facial peel masks and creams. With reputable sellers, you can get the glowing, youthful skin you have been dreaming of without spending a small fortune on expensive cosmetic treatments. Regardless of your skin type or complexion concerns, you can transform your home into a skin care spa.