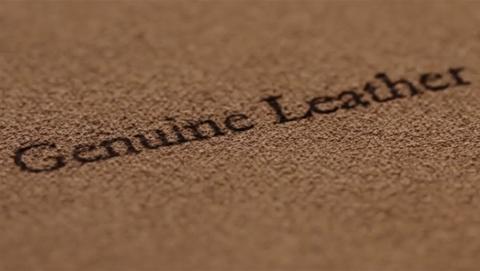 If you're looking for a leather product like a handbag, wallet, or briefcase, chances are you've seen the "Genuine Leather" label on some of them. What does this exactly mean?

Well, unfortunately, this is a common ploy used by sellers to mislead unaware consumers.

First off, there are several types of leather which can be loosely classified as "Genuine Leather." This label most certainly means your not getting top material like full-grain, top-grain, or belting leather. In most cases you'll get the lower valued split leather.
Full-Grain, Top-Grain, Split leather: What's the difference?
What makes up leather? Leather hide has two major components: the top-grain layer and the split layer. The top-grain layer is closest to the animal's hair while the split layer is beneath it.

Full-grain leathers include both top-grain and split layers. They are highly sought after. They are durable and show off the natural beauty of the hide. It's often not necessary to correct the appearance of this type of leather through artificial means.

Top-grain leather has a lower value compared to full-grain leathers and split leather is ranked lower still.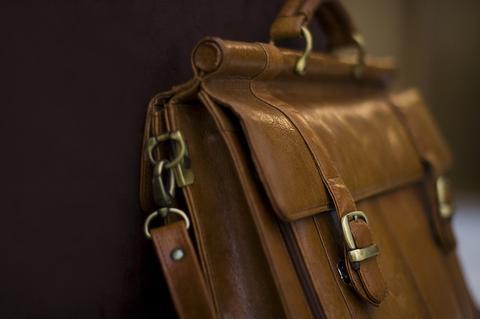 Belting Leather
Among full-grain leather, belting leathers are the most valuable. They were developed during the industrial age and were used as belts for machineries, so you get an idea of how durable they are. The finest leather products available today are made using belting leather. These products can last a lifetime or can be passed to the next generation. Furthermore, belting leather takes on a rich glow known as "patina" as it ages, becoming even more impressive over time.
Top-grain or Corrected Leather
Top-grain leather can sometimes be comparable to full-grain leather. But the latter is considered higher quality.

Animal hide may have visible scars, and these markings may cause the product to be classified as top-grain instead of full-grain. The surface can be improved through several methods. It can be buffed, sanded, plated, or embossed with an artificial pattern. Some finished products can be made to look like full-grain leather. While others can be embossed to look like premium hide like alligator, snake, or lizard.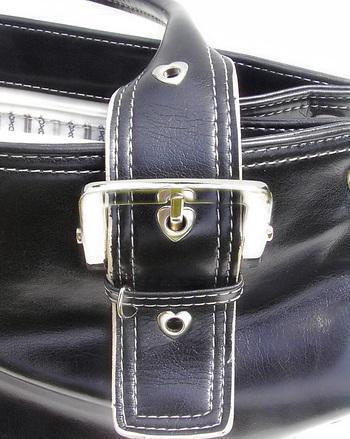 Split Leather
Split leather is the underlying layer that is split off from the surface layer. It is more affordable than top-grain or full-grain leather and has several useful applications. However, they are not as durable as full-grain or top-grain leather. They lack the natural marks and scars that gives full-grain and top-grain leather its distinctive look.

Thus, it can be difficult for the consumer to tell it apart from synthetic products. Split leather's appearance can be improved through various ways. Plating or artificial markings can be applied along with a coating of polyurethane to simulate a higher valued product.
Bonded Leather
Bonded leather has lower quality compared to the other types previously mentioned, but has many applications as well. Bonded leather is made from waste products of leather processing, reconstituted to create an inexpensive leather alternative. The finished product is analogous to particle board made from waste wood products.
Bonded leather can be embossed with natural leather-like texture to make it more appealing. These products are commonly found in book covers, photo albums, and diaries.
Not all leather products are the same. Before you make your purchase, make sure you know what you are getting. Ask the sales representative to tell you what kind of leather their product is made of. If he or she can't tell you with confidence what you need to know, it may be a warning sign.
The next time you see those "Genuine Leather" labels on a product you are thinking of buying, you now know you need to be more cautious.
To view a variety of leather bags in our range, visit our
eBay store here...