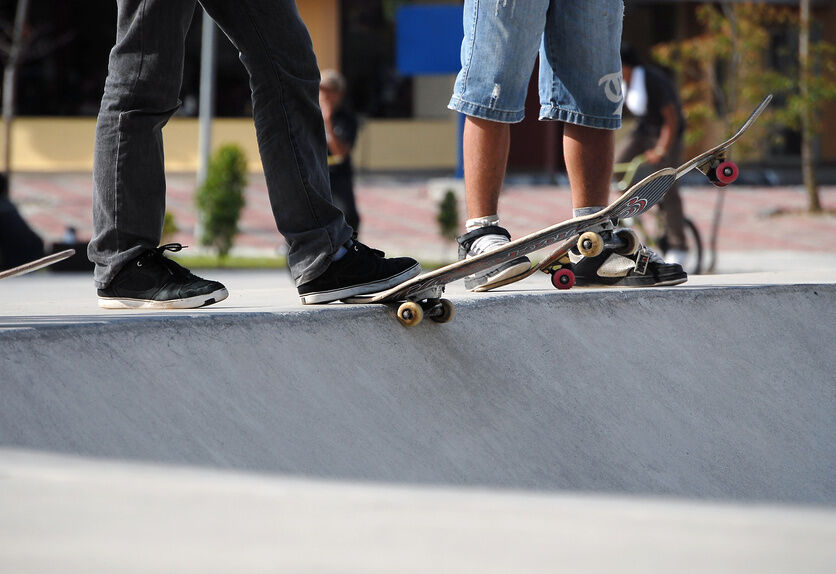 Skateboarding is an active way to stay involved with friends, and this sport comes with a style all its own. Some people want to take that to the next level, however, without ruining their boards. Applying paint or ink to a skateboard can look tacky, and the design can be destroyed right away.
Skateboarding skills take time to develop, but being able to land the right tricks can help skaters win contests and gain corporate sponsorships. Having a personal brand helps skaters stand out, so having a personally designed deck can help skaters professionally as well as allowing them to fully express themselves.
Thankfully, it's easy to create deck designs and apply them to a skateboard. There are several ways of doing this, each depending on a skater's graphic skills, available supplies, and budget.
Customised Brand Name Skateboards
Select skateboard manufacturers, like Penny Skateboards, now allow shoppers to customise their purchases by choosing their own colours for decks, grip tape, panels, wheels and other board components. While these design platforms don't always allow for users to upload their own drawings or graphic designs, they do provide for numerous options using an easy-to-use web-based design tool. Users who can click on a link will have no problem using the customisation tools provided.
This option allows skaters to create a unique brand name board of outstanding quality. However, it may not go far enough in providing the exact look a skater wants.
Fully Customised Skateboard Deck Designs
There are also companies, like Pimp My Deck Australia, that print customer-provided graphics to deck wraps. These wraps can be applied to existing skateboards provided by customers, or the company may apply them to their own decks before mailing.
Wraps are an excellent way to freshen up an old board's design or to help a skater create a personal connection with a used skateboard. They're also one of the most convenient ways of getting a professional, unique look.
Providing Artwork for a Customised Skateboard Deck
There are several ways of providing graphics to a wrap company. Some artists hand draw a design, then take a digital photograph or scan the image into their computers. From there, files can be emailed or uploaded. Other artists use an illustration program, like Adobe Photoshop or Illustrator, to create graphic files.
For skaters who aren't artists but still want a customised design, hiring an artist or graphic designer is the way to go. Several online platforms make the hiring process quick and affordable.
After providing graphics, wrap companies often send out a rough sample before printing the final product. This ensures that graphics are appropriately sized and that skateboard components don't create any design snafus, such as screw placement blotting out an important design element. Once approved, the final wrap is printed and can be adhered to a skateboard deck.