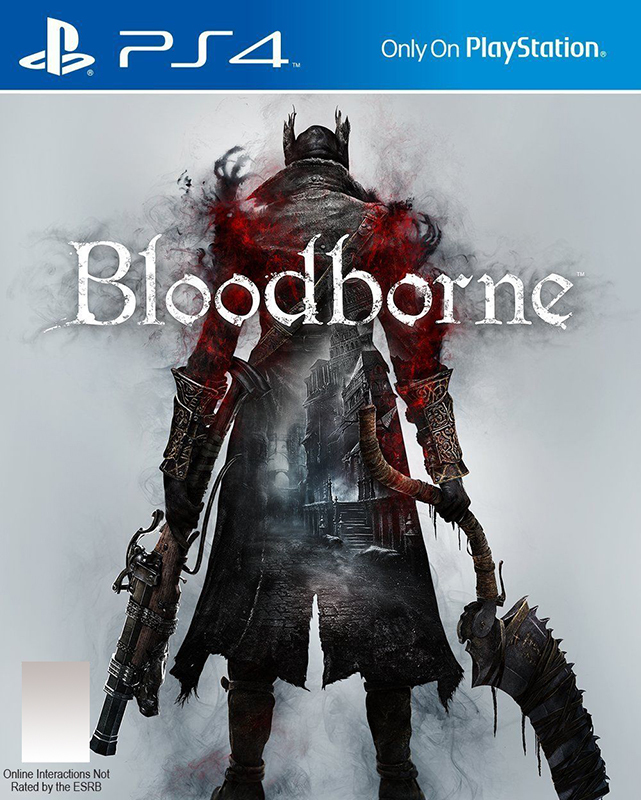 With the PlayStation 4, Xbox One, and Wii U all vying for a share of the buoyant gaming market, developers are pulling out all the stops to make the most exciting video games possible. As technology gets pushed to the limits, developers offer thrilling action, mind-bending puzzles, and engrossing storylines that unfold like interactive movies. Every year promises new adventures in immersive worlds, and 2015 is no exception. With so many choices and hype, gamers should do their research.
Bloodborne
In February 2015, IGN teased 18 minutes of "Bloodborne", a third-person gothic horror adventure for the PS4 that sees players controlling a hunter in a demented world filled with nightmarish beasts. Developed by From Software, the team behind the "Dark Souls" series, this is a terrifying and challenging action-adventure game for mature players with a taste for the macabre.
Everybody's Gone to the Rapture
In 2012, The Chinese Room released "Dear Esther", a video game that eschews traditional gaming conventions by denying players the opportunity to interact with the environment or make meaningful decisions. Instead, as the player moves around the world, and fragments of letters play out, creating a jumbled narrative to unravel.
The Chinese Room's 2015 offering for the PS4, "Everybody's Gone to the Rapture", is similar to "Dear Esther" but offers more opportunities to interact and explore. The player must search a deserted village following the apocalypse, gathering snippets of information about the people who lived there. The game has a dreamlike quality that is a welcome respite from constant gun battles and zombie invasions.
Inside
For 2015, the indie studio Playdead follows up its groundbreaking hit, "Limbo", with another thoughtful alternative to the action genres that dominate the market. "Limbo" is a monochromatic adventure through a nightmarish world of monsters, and "Inside" maintains that haunting atmosphere. Players control a young boy exploring a world in which most of the inhabitants have no free will.
Ori and the Blind Forest
"Ori and the Blind Forest" garnered plenty of interest in 2014 and was scheduled for an autumn release; however, developers Moon Studios delayed the launch until 2015, boosting anticipation dramatically. Available for the Xbox One and Windows, "Ori and the Blind Forest" is a 2D platform game that boasts stunning artwork with a minimalist colour palette. It has a roleplaying-style skill progression system that allows players to develop the protagonist's abilities to achieve greater feats.
Uncharted 4: A Thief's End
The original "Uncharted" trilogy was hugely successful on the PlayStation 3, so the franchise's PS4 debut, "Uncharted 4: A Thief's End", attracted a lot of attention during development. The story involves Nathan Drake coming out of retirement to go on another globe-trotting adventure.
Evolve
"Evolve", from Turtle Rock Studios and 2K Games, derives its name from the way the gigantic monsters level up, evolving into more powerful creatures with even more formidable powers. The name is also a reference to the game's evolution of the multiplayer experience because one player gets to take control of the monster, while four other players control humans intent on hunting and killing the beast. This asymmetrical play creates an interesting dynamic.
Originally slated for an October 2014 launch, "Evolve" was delayed, and eventually launched on the PS4, Xbox One, and Microsoft Windows at the beginning of February 2015. The game lives up to the hype, receiving positive reviews, with GameSpot calling it "unusual and entertaining".
Dying Light
Zombies in video games are nothing new, but teasers for "Dying Light" from Polish development team Techland created a lot of buzz in 2014, as the game promised to inject new tension into the genre thanks to a day and night cycle and an expansive story mode. Players explore the huge world, using a combination of stealth and parkour to evade the undead, and they must be particularly careful at night when the zombies are tougher, faster, and more aggressive. The game launched on Xbox One, PS4, and Microsoft Windows, in January 2015, receiving positive reviews from big-name gaming websites, such as IGN.
How to buy video games on eBay
Shopping for video games is quick and easy on eBay. To get started, simply enter a keyword phrase in the search field available on every eBay page. When browsing, use a general search term, such as "Xbox One games", but if there is a specific title you are interested in, search for that title so you can easily compare prices and get a good deal. When making a purchase, always read the description carefully to ensure the game you are buying is compatible with your console.