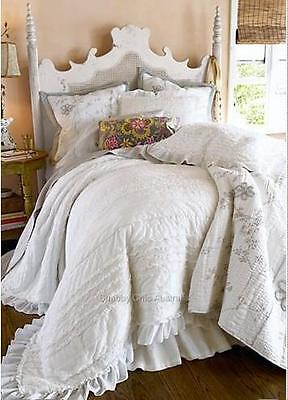 Buying bedding can be a very confusing task when you are looking at different options
For the cooler months a Doona or Quilt Cover is a way to keep warm without having too much weight on top of you when sleeping. These covers provide the additional warmth you need in winter. The warmest insert to use in your doona / quilt cover is down. Keep in mind this is also the most expensive. There are different options out there.
Doona or Quilt cover is a covering for your doona or insert. The inserts can be made with down, feather, wool or synthetic fill. The doona or quilt cover is like a large pillow case and is used to cover your bedding insert, but has button, zipper or tie closures to stay on. Using a quilt cover makes changing your bedroom decor easy and quick.
Doona / Quilt covers come in all sizes, single, double, queen and king. It is, however, important to consider the size of your comforter prior to making a purchase. For a good fit they should be no more than 2" more or less than the size of the bedding insert.
A new doona / quilt cover is a quick and easy way to change the look of your bed. There is a wide selection of fabrics available giving you the immediate ability to change the look of your bedroom.
Cleaning your doona / quilt cover is usually as simple as washing your sheets. Simply tossing them in your washer and line dry is commonly all it takes. Most covers can be put in the dryer on the low tumble dry setting. Be sure to check your covers cleaning instructions for proper care. These covers typically only need to be washed only with the changing seasons.
Other options for bed coverings is bedspreads, quilts, comforters and coverlets
Click here to view our doona /quilt covers and more bedding
http://stores.ebay.com.au/Shabby-Chic-Boutique-Australia/_i.html?_nkw=quilt+cover&submit=Search&_sid=30664929
We hope this information is helpful
Please don't hesitate to contact us with any questions you may have, we are always happy to help
Shabby Chic Australia