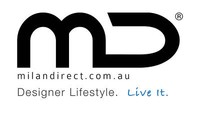 What should I look for when buying furniture on eBay?
Congratulations, by reading this eBay guide you are already 1 step ahead of everyone else and understand that by shopping on eBay for furniture you can save anywhere between 20% and 80% off the RRP due to the massive cost savings that eBay provides.
There are however several key factors that you should be aware of when making your purchasing decision to ensure you are 100% satisfied with your purchase for years to come.
1. Ensure the seller provides a 7 Day Money Back Guarantee and a Comprehensive Warranty.
As you are unable to touch and feel items bought on eBay (which most people are accustomed to traditionally when purchasing furniture), be sure to take out any risk factor at all by only shopping with a seller that provides a 7 Day Money Back Guarantee, so that when you take receipt of your new purchase it looks as good in real life as it does online. Unconditional Money Back Guarantees takes out the risk from purchasing on eBay.
Another important factor is to take a look at the warranty policy; you don't want to purchase from someone who offers you an 'as is' out the door policy. As a minimum, make sure there is a 1 year warranty against manufacturers defect on any new products that you purchase.
2. Ensure the seller is using 'real' photos in listing and not 'stock' photos
The best way to gain an understanding of the quality of furniture on eBay is through the photos that the seller uses. Good sellers will take their own detailed photos, and usually have several photos showing as many details as possible. Unscrupulous sellers however tend to copy stock images off the net and pass them off as their own. The problem with this is that you have no idea what you are actually buying!
3. Check all Measurements, Product Specs and Sizes
As silly as it sounds, be sure to triple check that the product you are purchasing will fit into the space that you have.
4. Check the seller's eBay feedback and reputation.
When purchasing furniture on eBay you want to know that if you have any issues with your purchase that the seller is reputable and will still be around in 1, 3 and 5 years time. The best indicator of this is the seller's eBay feedback. A seller with less than 300 feedbacks may be in just to make a quick buck, and may not be able to provide you with the level of customer service that you require in the ensuing years. Another thing to ponder is whether or not you are buying from a furniture expert (i.e a company that understands all aspects of furniture quality and manufacturing) or is it a seller who is selling anything and everything (i.e gym equipment, tool boxes oh and furniture).
Finally, if ever unsure about any stage of the buying process on eBay, don't be afraid to email the seller direct and have the seller address your concerns. You can often tell the quality of the company by the quality of the replies to your queries!