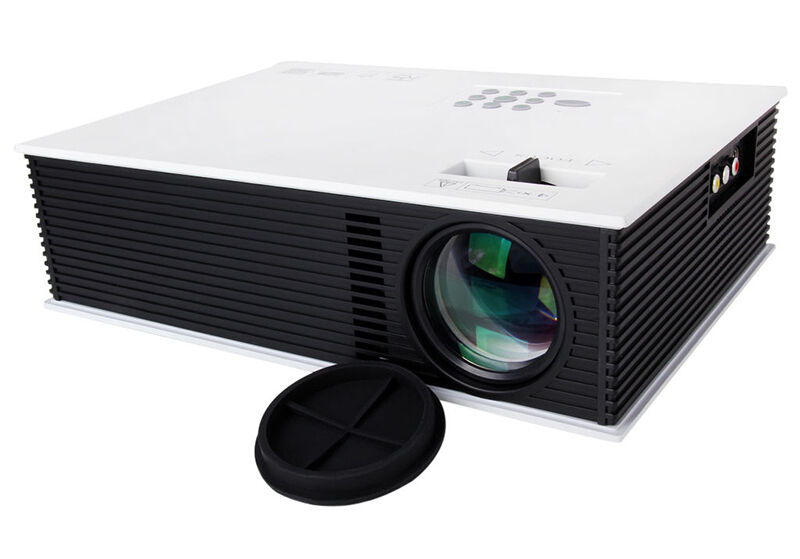 As the quality and availability of projectors rise, more people are choosing this option for their home theater needs. There are several types of projectors currently on the market and finding the right one can be difficult. The four most important factors for consumers looking for a home projector are resolution, aspect ratio, brightness, and throw ratio and distance.
Resolution
Projectors with lower resolutions, comparable to "standard" definition televisions, can be a good option for people who are on a budget and not overly concerned with the crispness of the picture. However, this is the age of High Definition and ever advancing technology, especially in the area of electronics. When purchasing a projector, consider that most movie players and gaming systems are designed to be viewed in HD, especially Blu-ray players and gaming platforms such as the PS4.
For a projector that has a resolution equal to that offered by HDTVs, choose one that has a resolution rate of 1920 x 1080 pixels. For the next level of crispness and clarity, 4K projectors, with a 4096 x 2160 resolution, are the best option. Keep in mind that the price point of 4K is much higher, and native content is currently very limited because 4K is such a new technology. It's the resolution that will soon replace "HD," but a lot of content hasn't yet been created.
Aspect Ratio
Movie and gaming habits will also have an effect on the aspect ratio. Due to the popularity of HD and wide screen content, many people opt for the 16:9 ratio. With 16:9, when media that is formatted in 4:3 is viewed there will be black bars at the top and bottom of the image. The 4:3 ratio is "full screen," and any wide screen content viewed in this format will have the far left and right of the image cut off.
Consumers with HD cable boxes and next generation gaming consoles should choose 16:9, as this will provide the proper viewing format. Those who don't have any HD peripherals can choose 4:3, however, this aspect ratio is quickly becoming outmoded, as are all non-HD methods of entertainment.
Brightness
A projector's brightness is measured in lumens. The amount of lumens needed is dependent on two factors: the level of lighting in the viewing area and the size of the screen.
A relatively inexpensive projector, with less than a 1,000 lumen output, can be used on a small screen in a very dark room. The most common range, 1,000 - 2,000 lumens, can be used in a dimly lit room on a small to mid-size screen. A projector with 2,000 - 3,000 lumens can be used in a room with some ambient lighting, and can be used on any screen size. Projectors with over 3,000 lumens have a very high output, and need to be used in a room with some lighting; it would be too bright to look at the screen if the room was dark.
Throw Ratio and Distance
Room and screen size must be taken into account when buying a projector. The projector must be a certain distance away from the screen in order to give a crisp, clear picture; this is known as the throw distance. The throw ratio is the distance from screen to projector lens, divided by the screen width. Both the throw distance and the throw ratio should be listed in the product information. The throw ratio and distance are used to ensure that there is enough space in the viewing area for the projector to work as intended.
Conclusion
Higher resolution projectors will provide clearer pictures and be compatible with Blu-ray and next-gen gaming consoles. These types of High Definition accessories deliver content that is generally formatted to the 16:9, or wide screen aspect ratio. Larger screens and brighter rooms will require a projector with a higher Lumen range, and room size and screen width determine the throw ratio and distance.