As you may know that people may lie about many products so here are some helpful tips before you buy or Bid
1. Always read the feedbacks - See what they say about the seller
2. You should avoid sellers with percentage of less then 90%
3. Ebay has alot of the same Items so try looking for different sellers
4. Send a email to the seller and ask them questions.
5. Try finding Items in your country
6. See the when the bid closes (if there is long you might be out bidded)
7. On the product check if the fonts are not duplicate example ---->>>>>>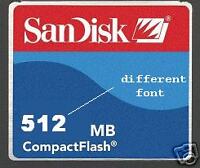 8. BEWARE of Spoof email!!
9. Dont buy Items which are cheaper then there normal price (I mean hundreds and thousands) example: 2GD Sony Memory Card RRP:
$280 Ebay : $30.00 or Rolex RRP: $10.000 Ebay: $200
Hope you learnt something!!!
Happy Bidding!!!